Home » Illustration » Advertising poster print LG mobil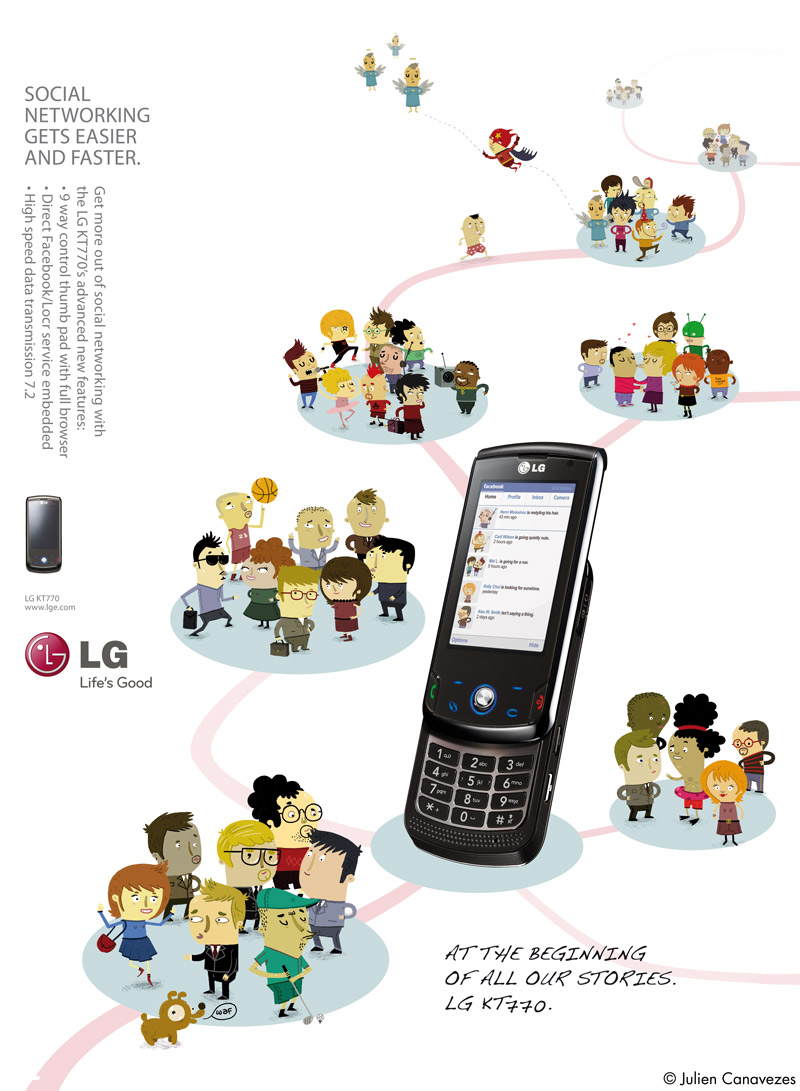 Illustration for an LG advertising
I was commissioned to create illustrations for an LG mobile advertising campaign which aimed to show the importance of social networks. For this mission, I created several characters communicating with each other via their smartphone. Most of the advertising we see feature real photographs, however calling upon an illustrator can actually help strengthen your message in a different way, enabling it to really stand out.  I believe visuals in the form of custom illustrations and drawings have a greater impact on the audience. Obviously it will depend on your target audience but one must admit that colorful and fun characters are often more appealing than traditional advertising. 
I invite you to take a look at a project I've done to offer a playful internal communication support, using colorful characters and that would benefit your company. 
Advertising display on multiple supports
Once the sketches were submitted and validated by LG, the multinational company asked me to print my artworks on many various mediums and resolutions. The initial poster was produced as flyers that were distributed directly to the consumer. It was more specifically displayed on bus shelters (which is one of the most common advertising mediums used) all around the country. Finally, the work I did was highlighted in many specialised magazines about new and upcoming technologies. 
---
Client :
LG.
Advertising
Communication
Illustration
Press