Accueil » Communication » Augmented reality illustration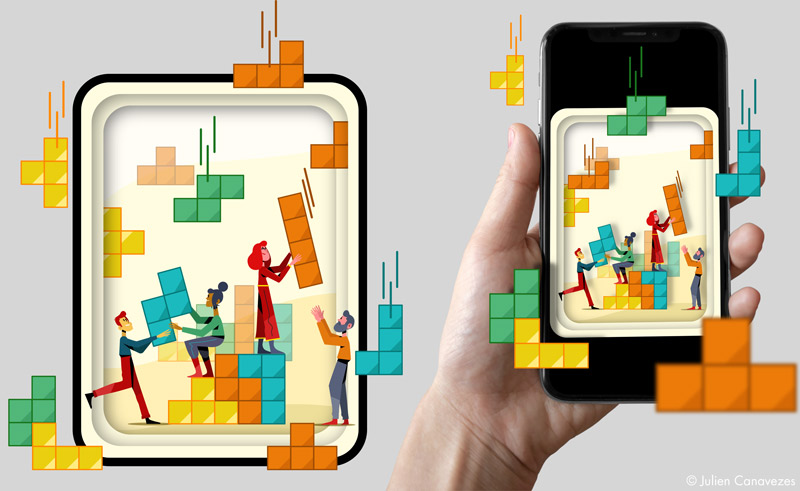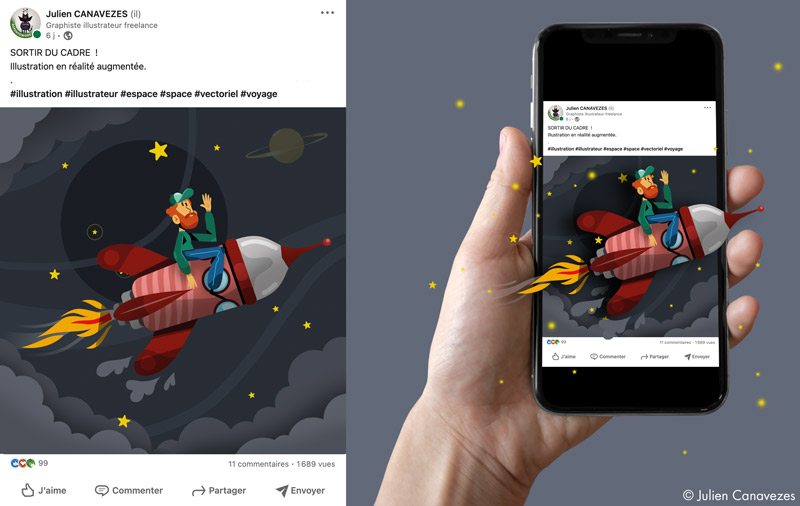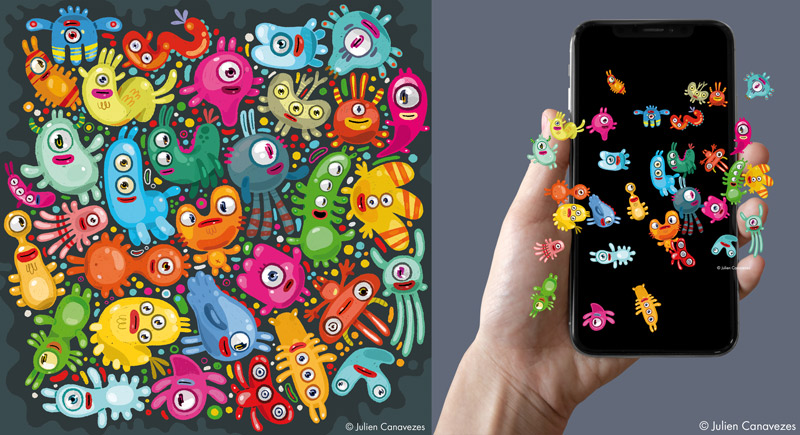 What is augmented reality
What is augmented reality, otherwise known as AR? Augmented reality allows interaction with a smartphone, tablet or even a laptop and a QR or image. The virtual is mixed with the real.
So, with your smartphone, when you "flash" the QR code, an illustration, an animation or even simple information will appear. The illustration or animation will appear in the real world so that it is perfectly integrated. You will be able to interact by moving your smartphone, clicking on it to make the virtual elements evolve etc…
What is augmented reality used for?
Augmented reality can be used for all kinds of purposes. For architects, it allows them to make virtual visits of flats or to see how a building can look in a transfer. In the communication sector, augmented reality is also increasingly popular. This is particularly true of packaging and posters. When the user flashes these media, illustrations appear. Another sector that makes extensive use of AR is the video game sector. Indeed, we can now hunt small virtual monsters in a real intoxication.
As you can see, the possibilities are endless, all it takes is a little imagination to make something nice and original.
Here is an example I made of an illustration in augmented reality for brand communication.
Augmented reality illustration
For my part I tried the experiment of illustration in augmented reality. So by flashing an image, my illustrations come out of the frame. It's interesting and it gives a new meaning to my work as an illustrator. Indeed it allows me to review the composition, what I want to send as an idea.
To do this, I use my iPad pro with Adobe Aero, Swift Playground but also Illustrator / Photoshop or even Procreate.
I think that offering this type of illustration in augmented reality also allows me to propose another style of communication with the creation of a dedicated application.
---
Client :
perso
children's illustrations
Communication
Illustration
Motion design