Accueil » Mascot » Character variation illustration for editorial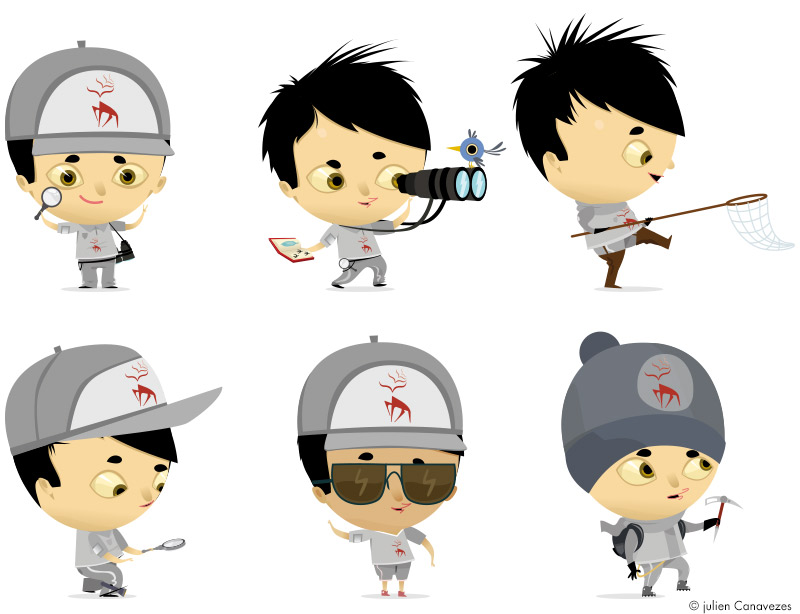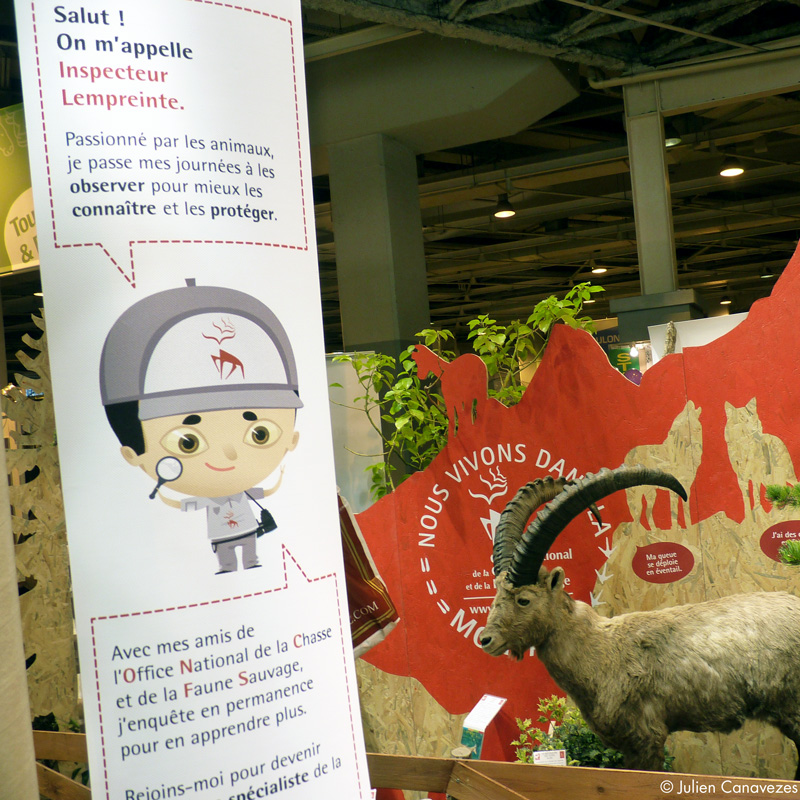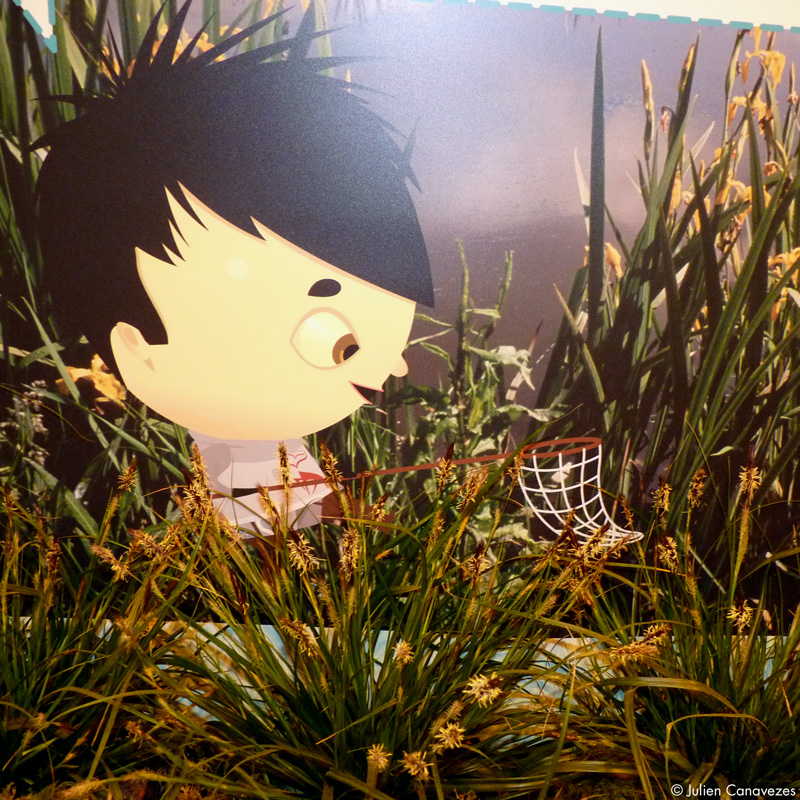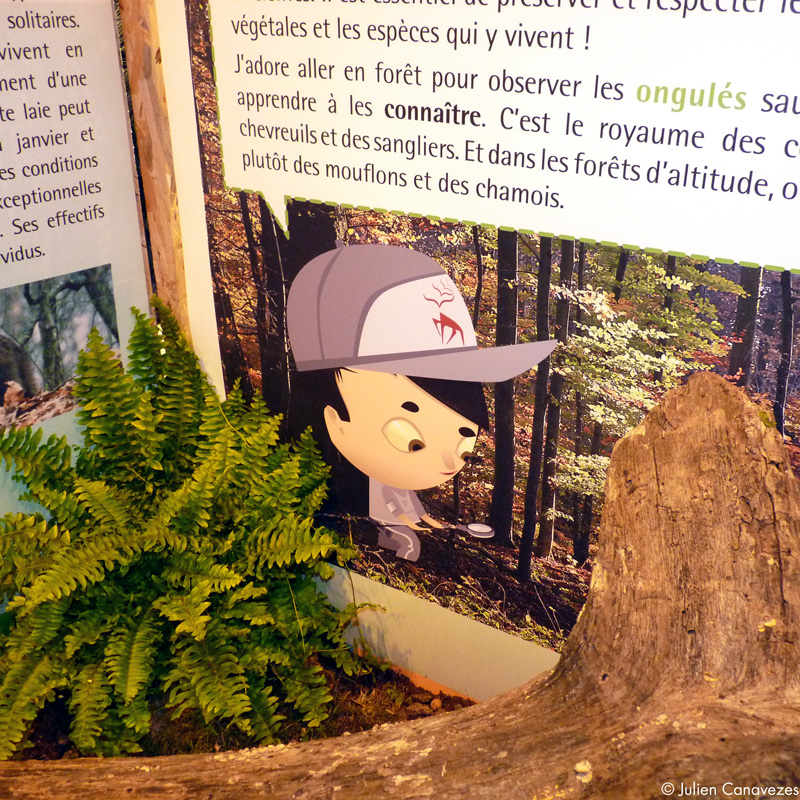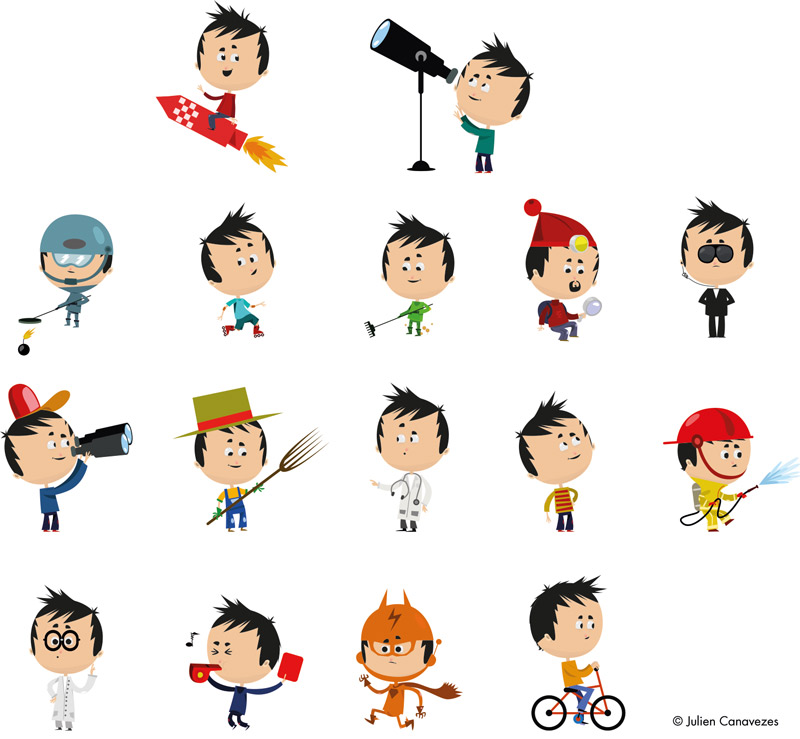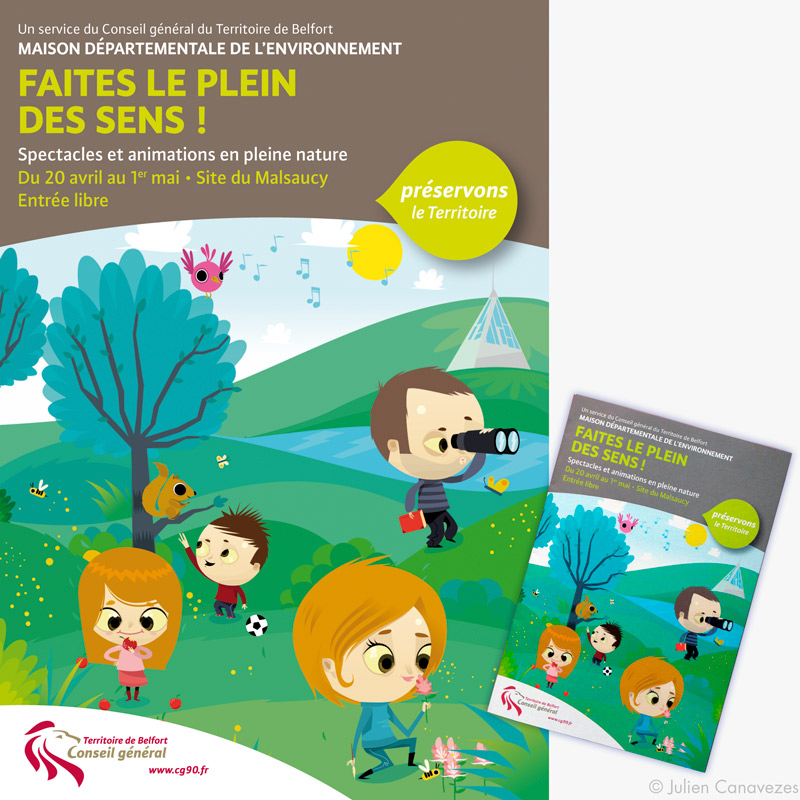 Little adventurer kid mascot
I was requested by the ONCF's Agricultural stand to create a little curious boy mascot who is stimulated by adventure and discovery, It was a project directed towards children. For this purpose, I did a kind of photomontage to picture my character in a natural background. The illustrations I did were adapted to posters, banners, flyers and postcards. This was really an educational stand for kids, the aim was to create educational illustrations on different fauna and flora through the discoveries of a playful, curious boy playing at being a discoverer. 
Mural artwork and frescoes
I am used to creating original and playful visual designs that help make a company's communication engaging and memorable. If you ever need mural artworks, whether it is children, corporate or even luxury themed, please feel free to contact me. I also am used to decorating kids bedroom walls, featuring characters in a colorful and magical universe. 
My illustrations are usually printed in large format using digital printers, and then wallpapered. They can also be printed as giant wall decals.
For any kind of mural artwork (whether it is for kids' bedrooms or retail store's murals) feel free to reach out to me. You can send me an email or call me. To see some more of my work as an illustrator feel free to take a look at my book of illustrations.
Character variation for periodicals
This a set of illustrations I've made for an english periodical, the same character is pictured carrying out many different activities. The aim was to show how the human brain can actually adapt to any situation. 
Developing all your senses – City of Belford
This is an illustration of a nature loving family (the mom and dad with their son and daughter). The illustration was adapted to posters, flyers and featured on the website of the Belfort city general council. The aim was to create friendly, relatable characters that would invite families to come and enjoy the outdoor shows and events the city organises.
---
Client :
ONCFS.
AB Mag.
Conseil général de Belfort.