Accueil » children's illustrations » Plasticine (clay animation) Character design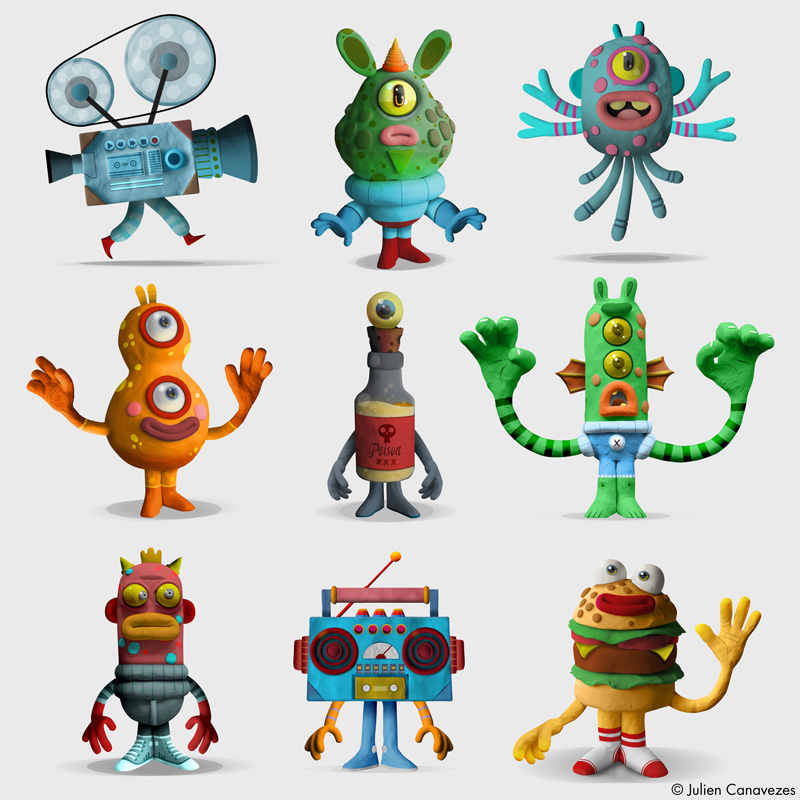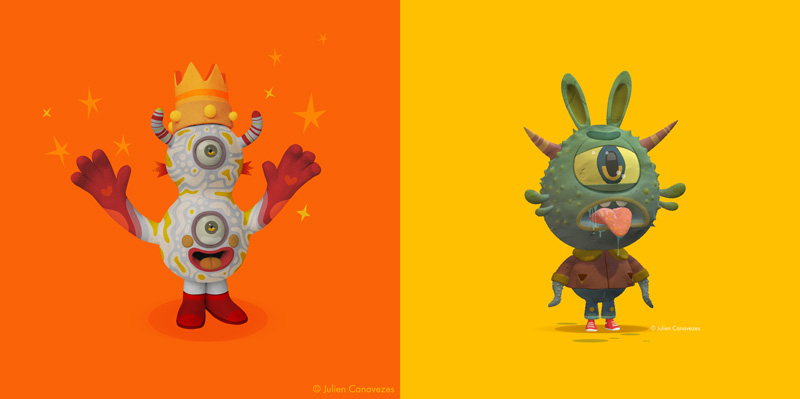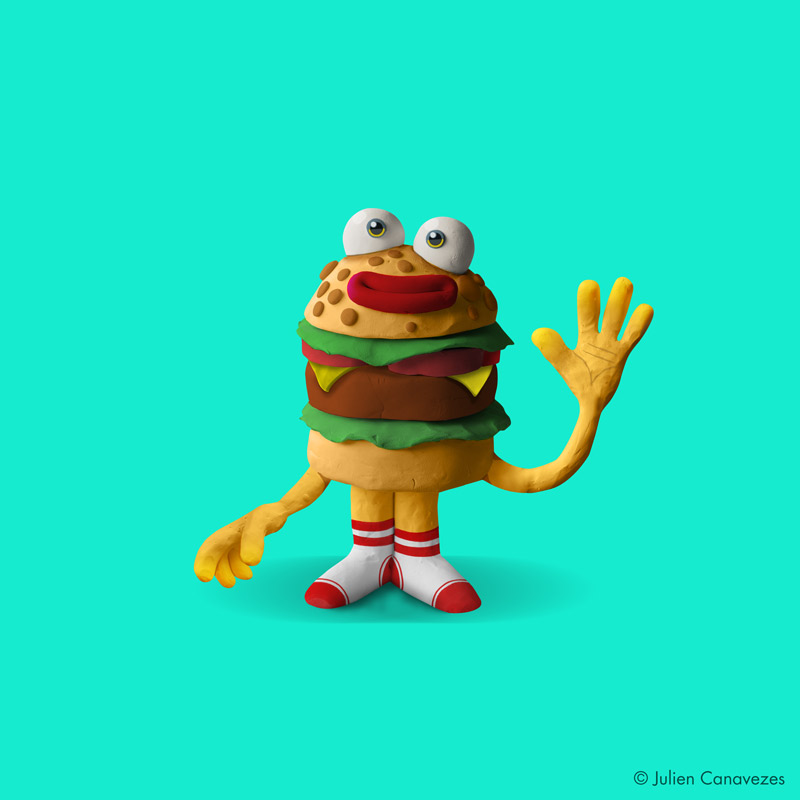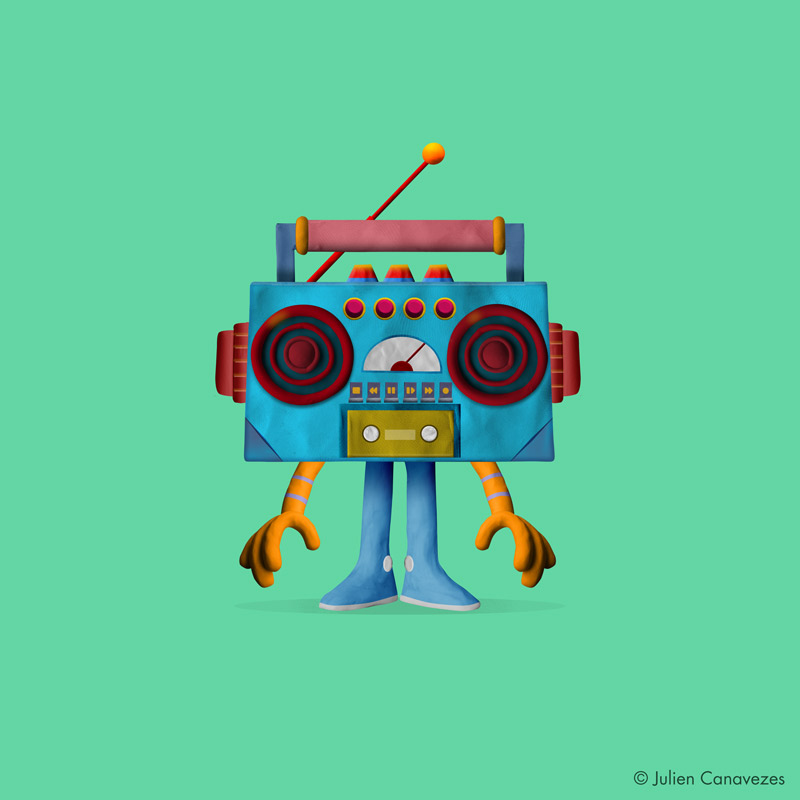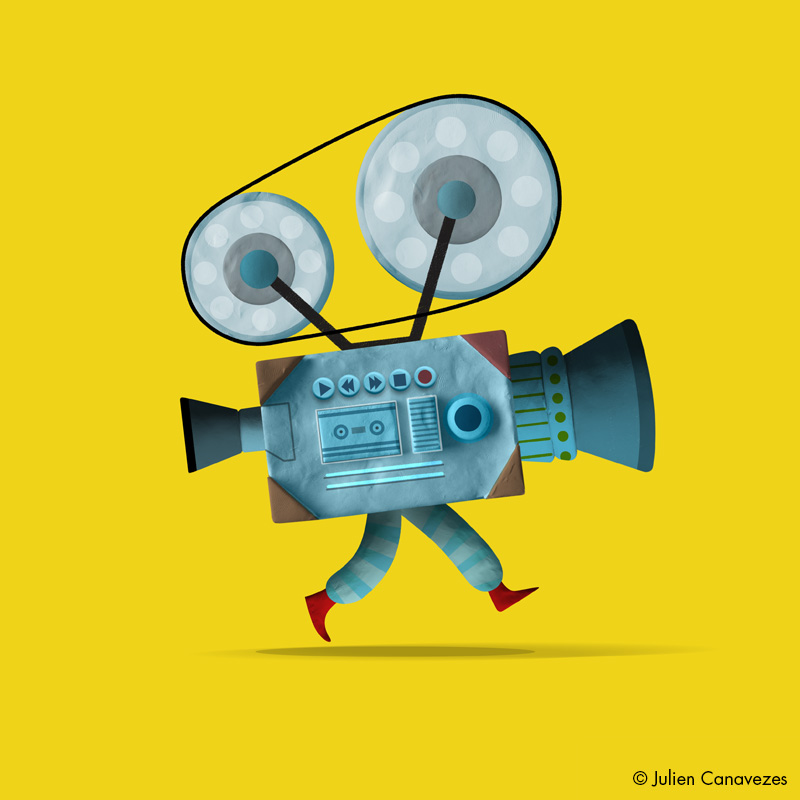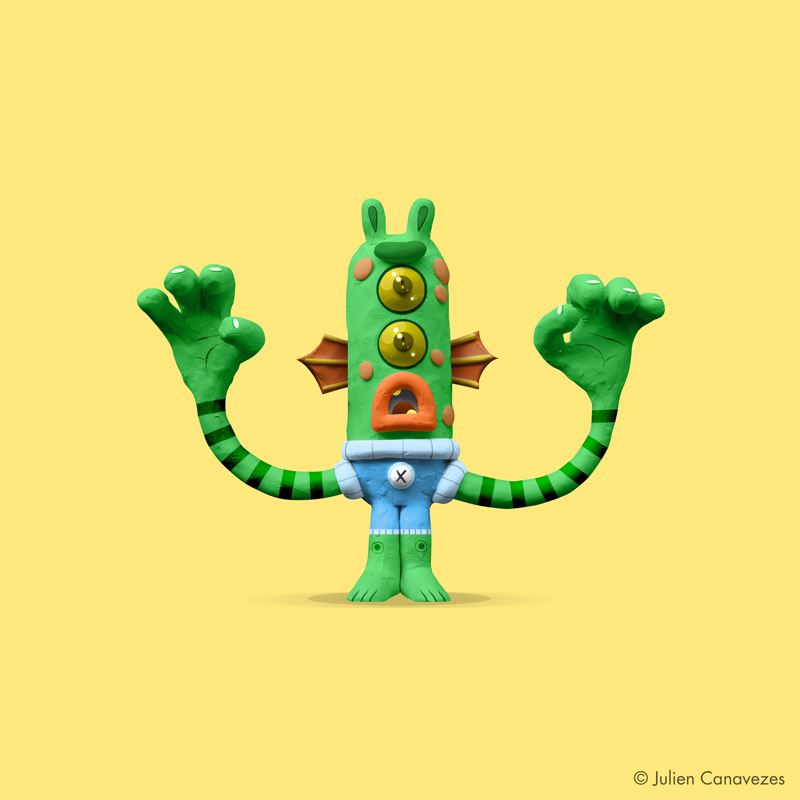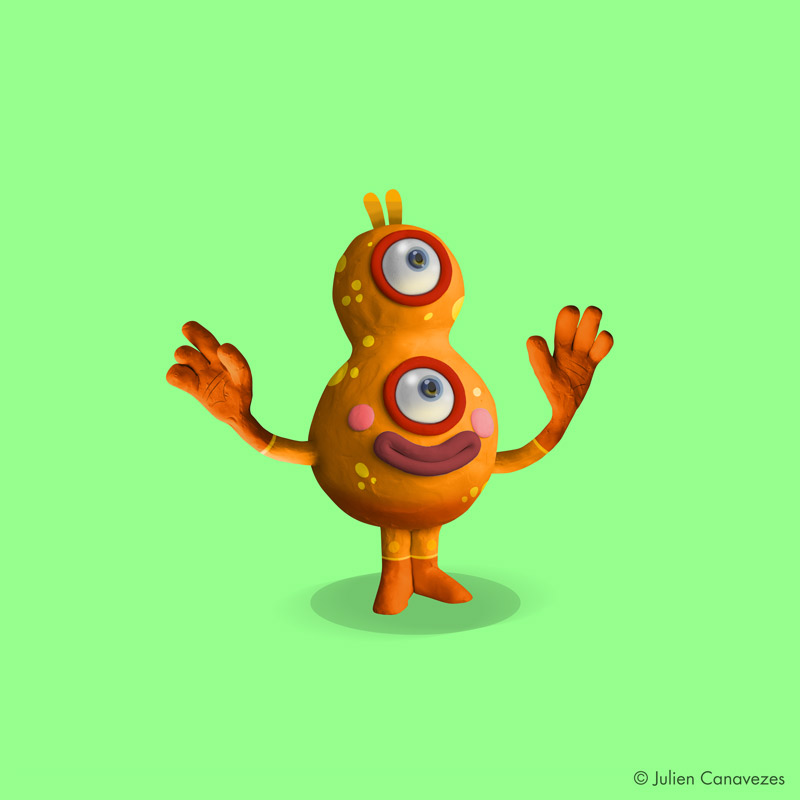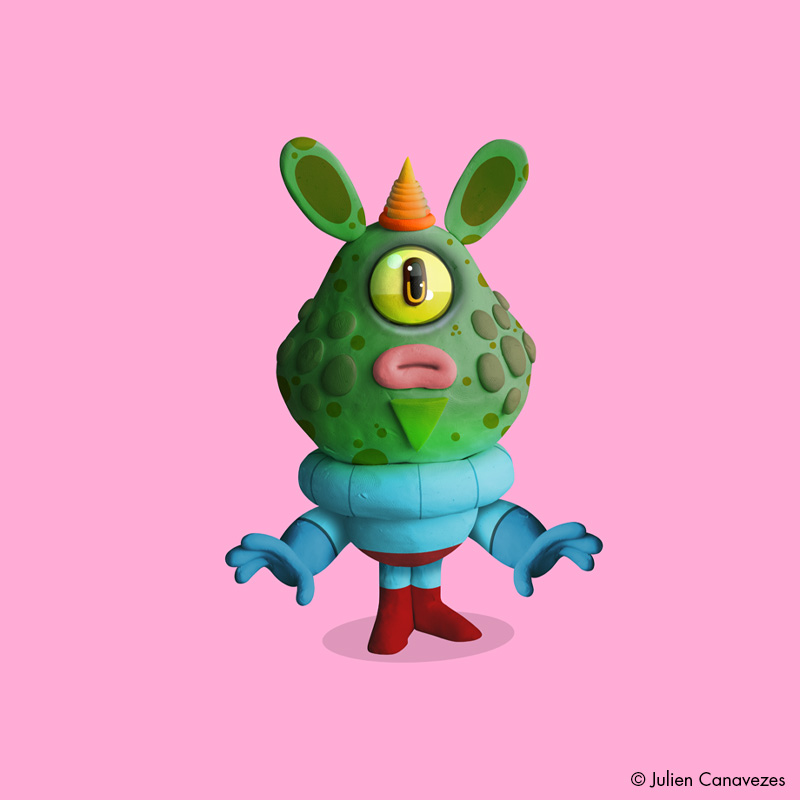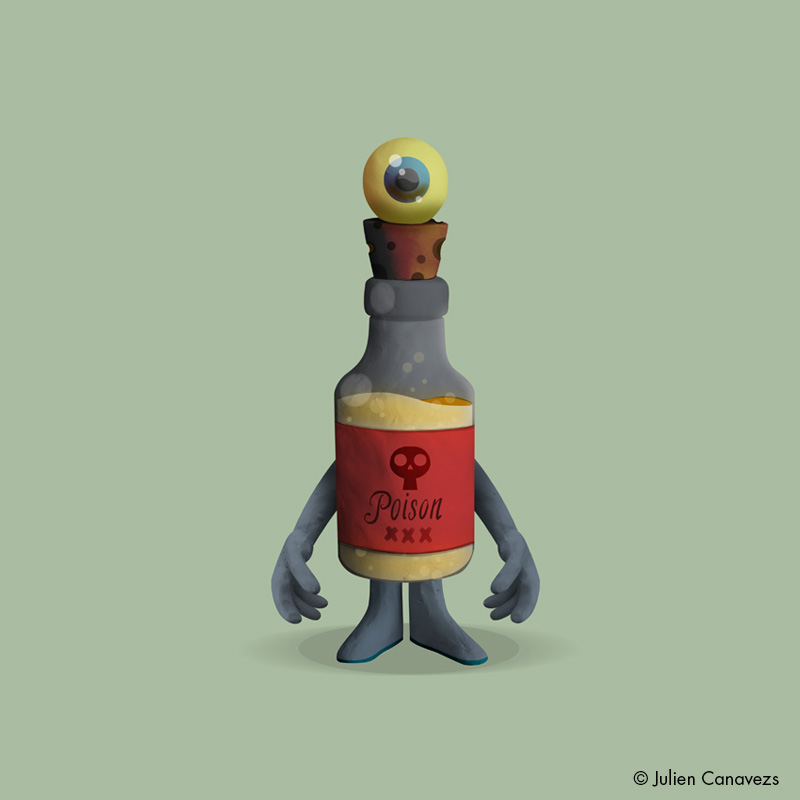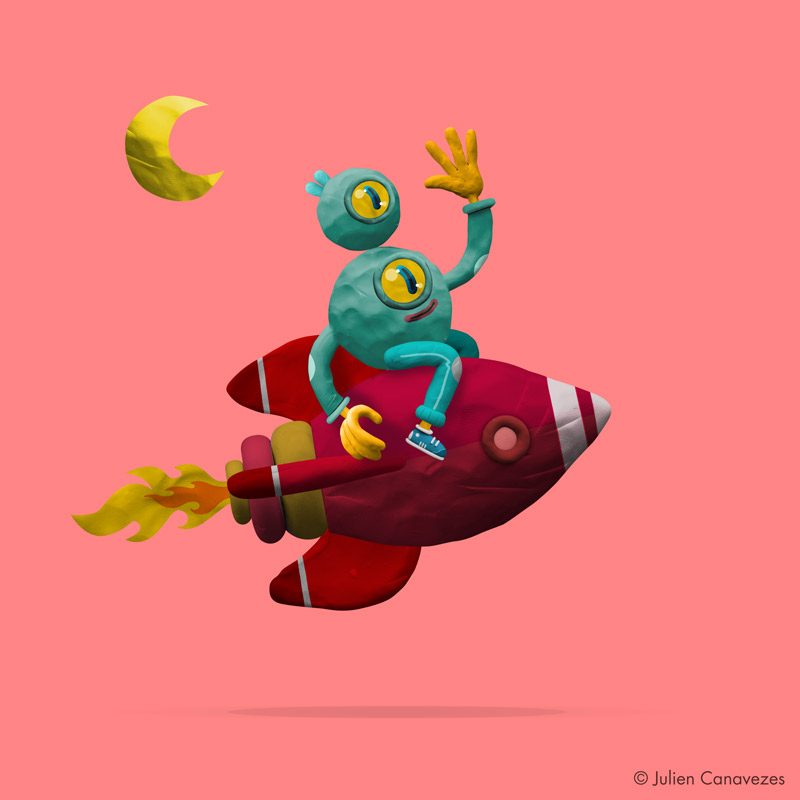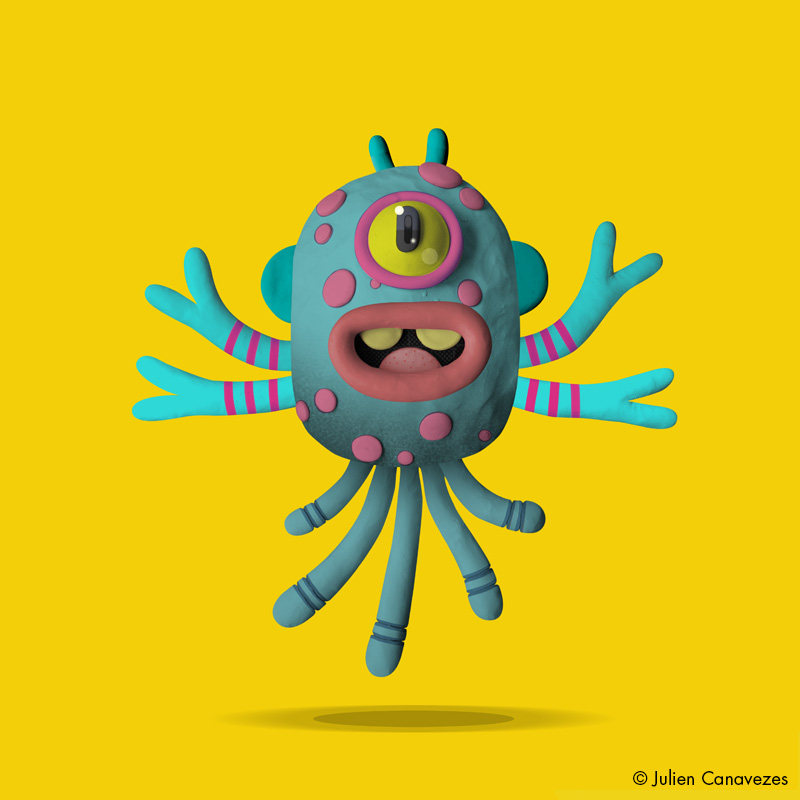 Creating claymation characters
As an illustrator working mainly on flat design mascot characters, I started feeling frustrated because I  needed to see my characters really come to life. This is why I started learning how to use the Cinema 4D software. I had always been interested in the claymation look so I thought why not create 3D type characters formed in a plasticine material.
Claymation is a very difficult medium to work on, it takes dexterity and some experience too. I almost gave up a few times. You really need to take your time and it took a great deal of patience before I could get acceptable results. To be honest my first trials were far from good and my motivation had taken quite a hit, but I persevered. The first mistake I made was to throw myself on the plasticine and create my character design out of it. Big mistake. I realised I had to start doing many sketches first and then switch to the sculpting part. 
Here you can take a look at my paper toyz gallery 
Here we have different characters, like the ghetto blaster and other monsters (my favourite theme to work on). I am trying to create a real gallery with many more characters to come. 
Claymation style modeling has become one more string in my bow. I still work mainly on flat style designs using textures and fake 3D but I still work on my 3D character design skills and I feel like using claymation really helps to create a unique design. However I must say this is a very time consuming and tedious process.
---
Client :
Personal work
Advertising
children's illustrations
Mascot