Accueil » children's illustrations » Children's illustrations
Creation of an imaginary character accompanied by his faithful lion / magic cat.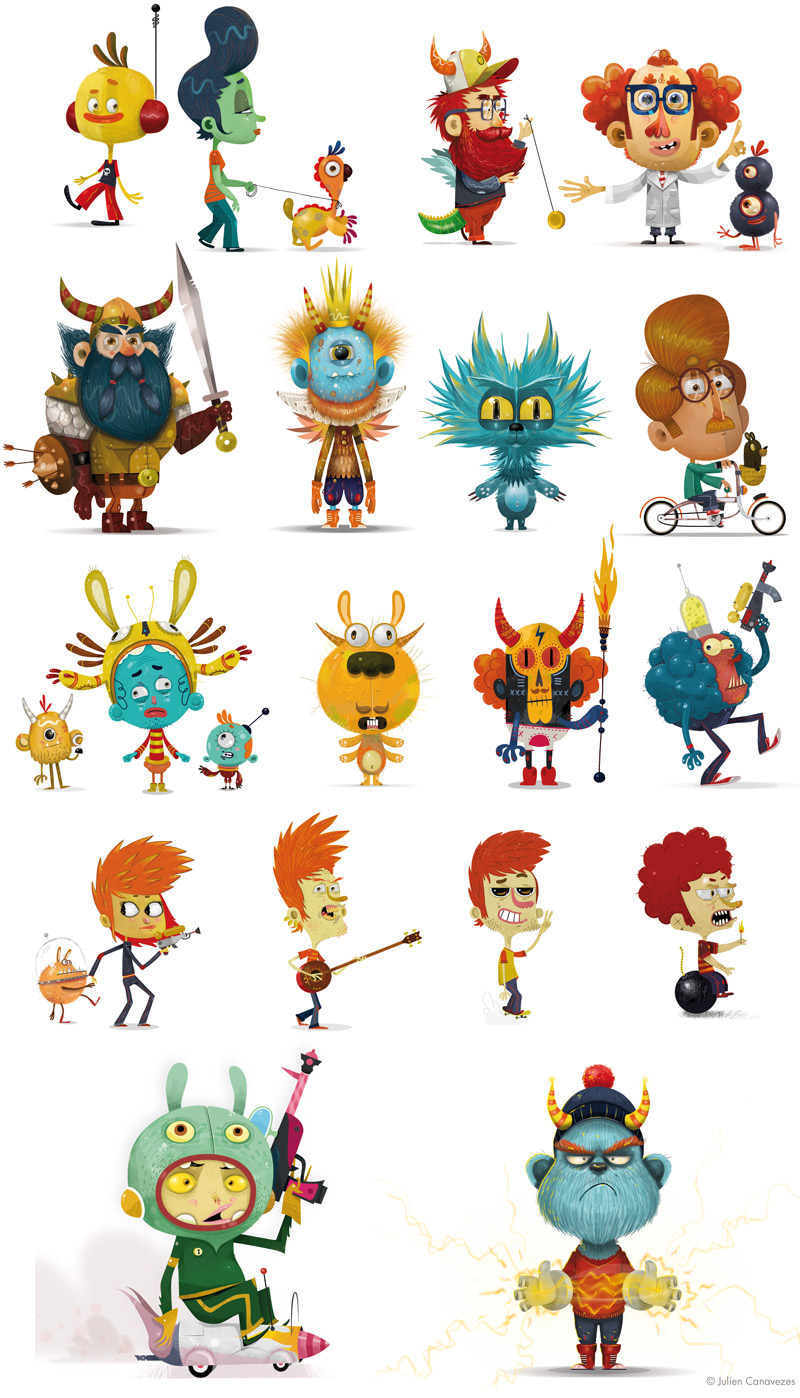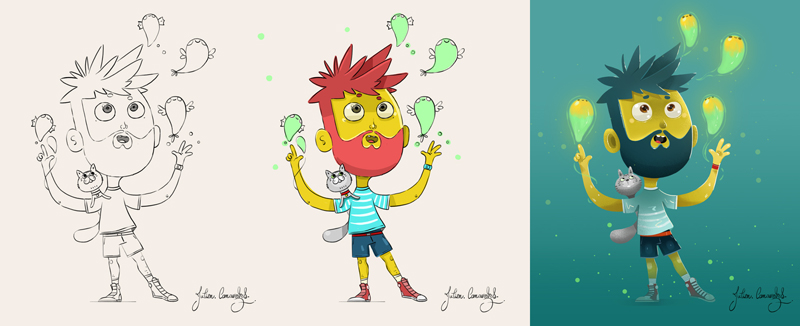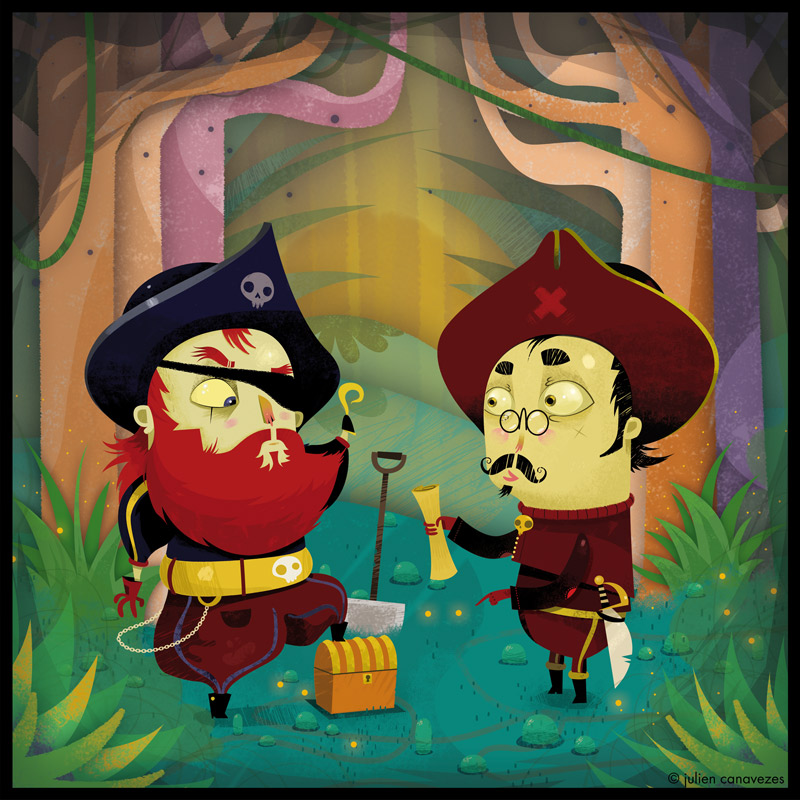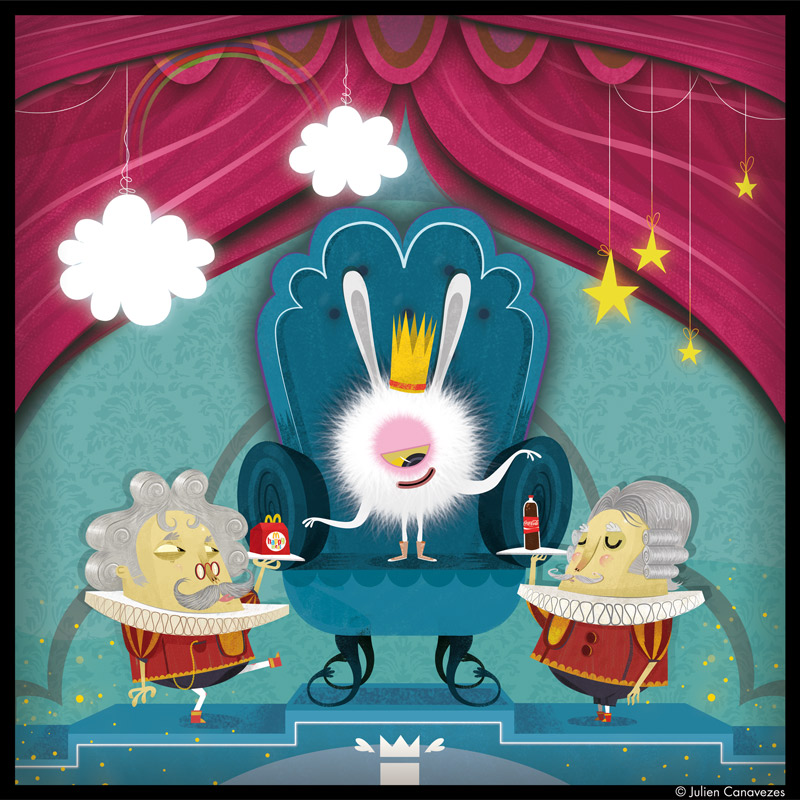 Character illustrations for kids and other funny monsters
My job as an illustrator is to create characters that are colorful, funny and silly. Equally important are the wonderful backgrounds/scenes that bring them to life. I like picturing them in multiple evolutions to give a feeling of movement and liveliness. What I like the most is creating monsters. My goal is that my illustrations talk to children, take them on journeys and make them come up with their own tales. When I need to portray aggressiveness in an illustration I choose to transform it and turn it into a funny, farcical situation.
Understanding kids
Working as an illustrator specialized in children's illustration truly is an exciting job but a challenging one too. You need to understand kids and what appeals to them, use the right tone of voice and and above all not take them for fools. These are the kind of drawings that need to appeal to both children and adults, as the parents will also need to picture themselves together in the universe of the story.
I like giving them unique traits and expressive facial expressions. I also believe accessorizing is a great way to make your character memorable and distinguishable. When it comes to colour it is essential to pick ones that would work well with the universe you're trying to create. I believe illustration can be of special value when it comes to reinforcing educational messages and life lessons in general. Here you can see some work I did on kids audiobook illustrations with different covers, illustrated games and silly characters. Feel free to take a look at the mascot characters I've created and contact me if you have any question or request.
---
Client :
Personal Project
children's illustrations
Illustration