Accueil » Illustration » Collaborative project – Happiness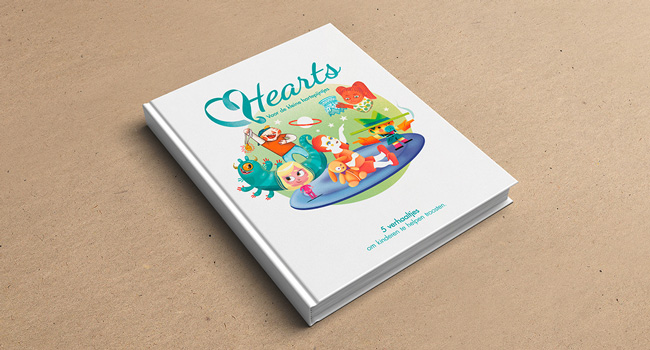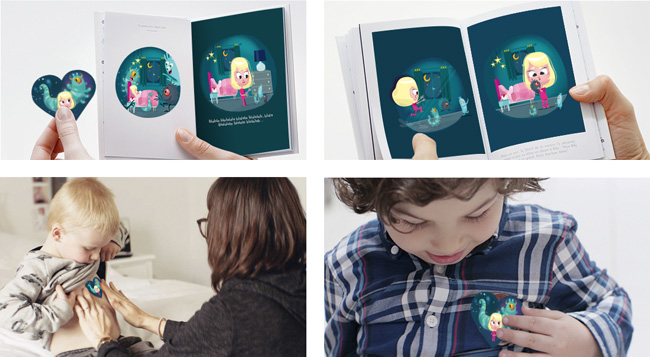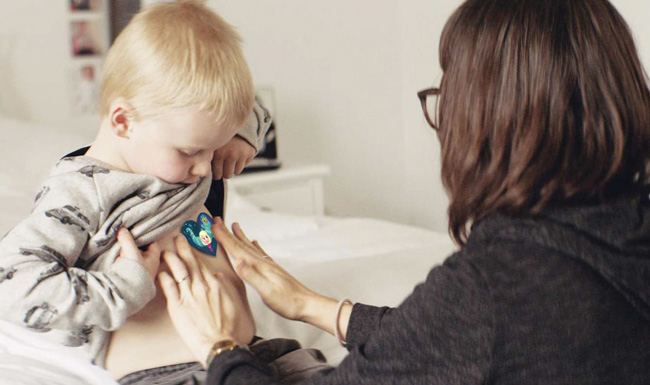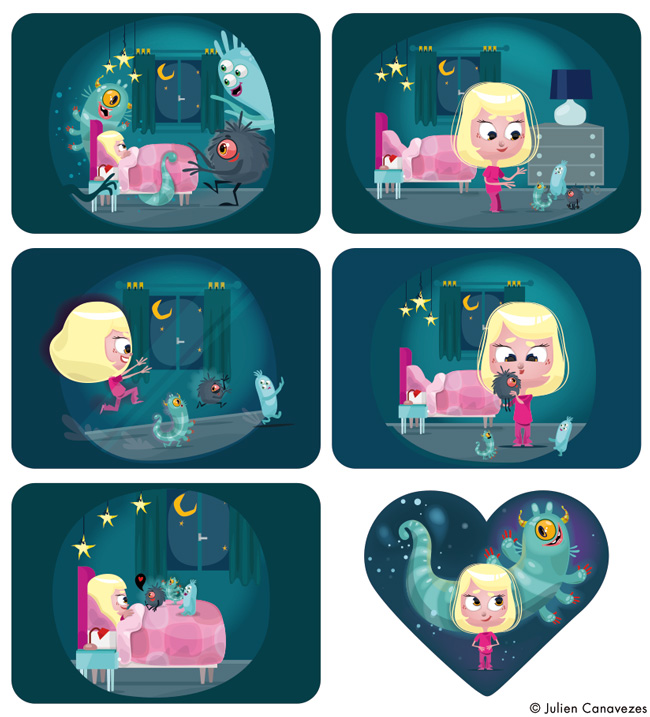 Creation of a comic strip
As an illustrator I am often brought to work for children and youth orientated media. In this case I was chosen by the Happiness agency, based in Belgium, to work in collaboration with 4 other illustrators on a short 3 act story structure in comic strips featuring a kid who is scared of monsters hiding under his bed. In addition to that, the illustration would be adapted on a heart shaped plaster. The whole point of it was to make the kids understand that there is no reason to be scared and that the plaster would make them feel stronger and fearless. The kids feel soothed and can sleep without having nightmares. This was an event-driven advertising, only 100 packages were produced. In each of them you can find the plasters on one side and the story book on the other side.   
From sketching to colouring
From a technical point of view, the illustrations were created in vector format via Illustrator however I had drawn up an initial sketch beforehand which had been approved by my client. As a matter of fact I always submit my sketches first before I skip to the computer colorization, because it enables the client to give me enough feedback so I can do some fine-tuning and touch ups before the final render. We must remember to be cautious when creating content for young children since a 3 years old will have different needs than a teenager for example. 
---
Client :
Hansaplast.
children's illustrations
Communication
Illustration