Accueil » Illustration » Communication and press illustration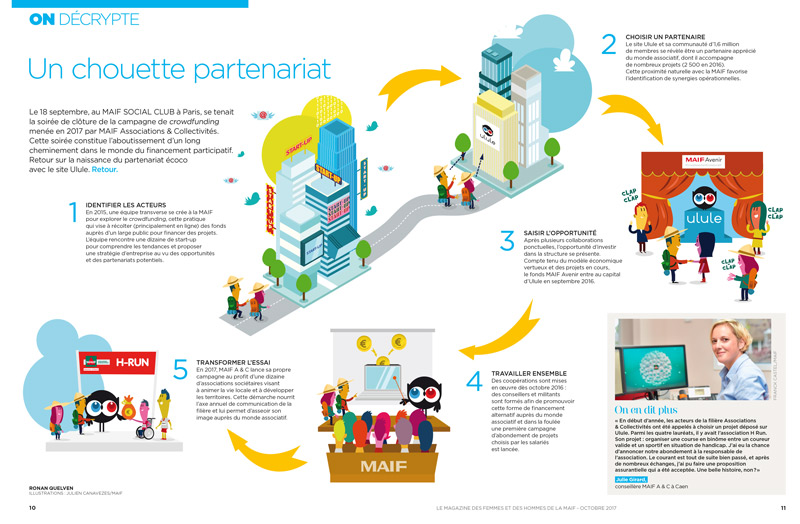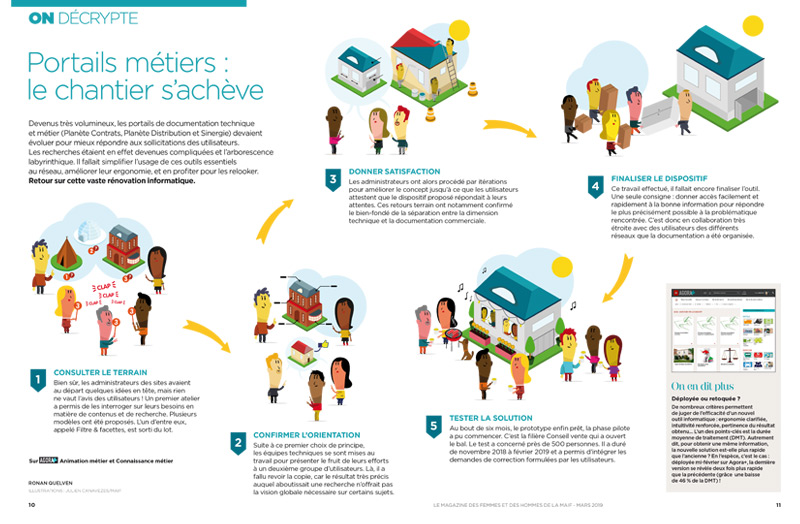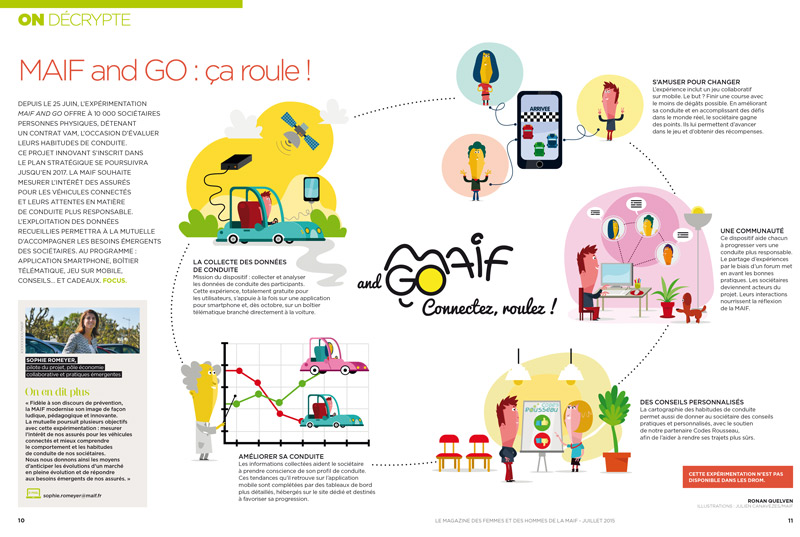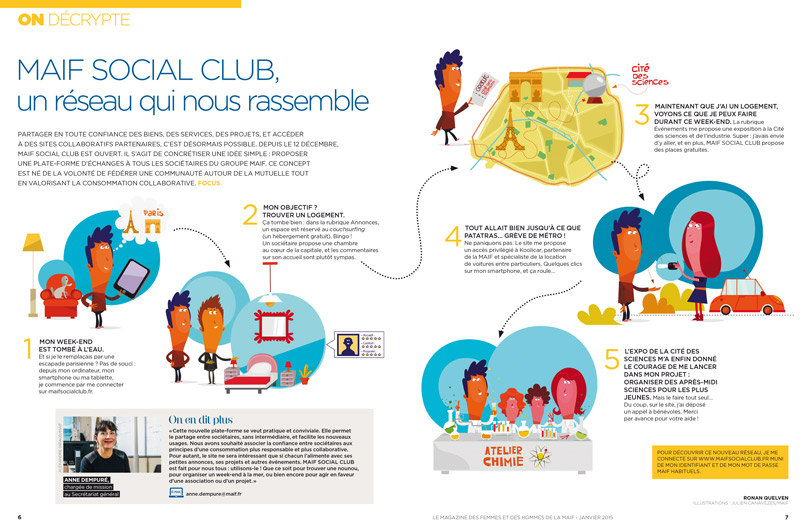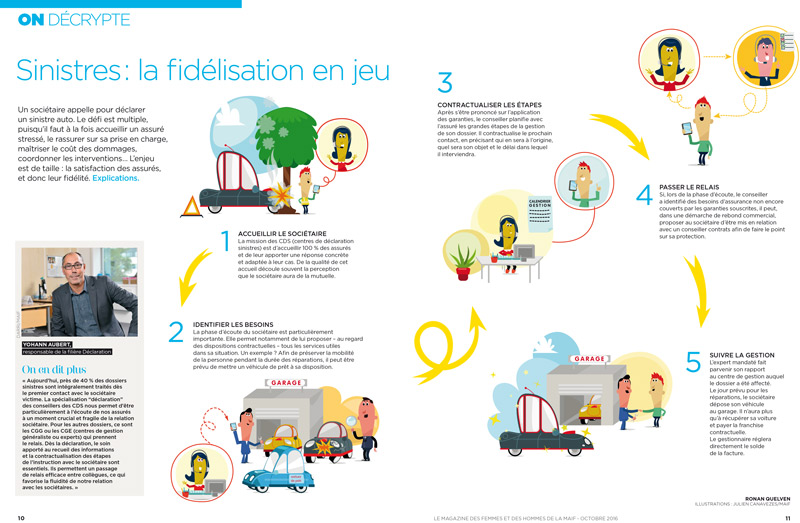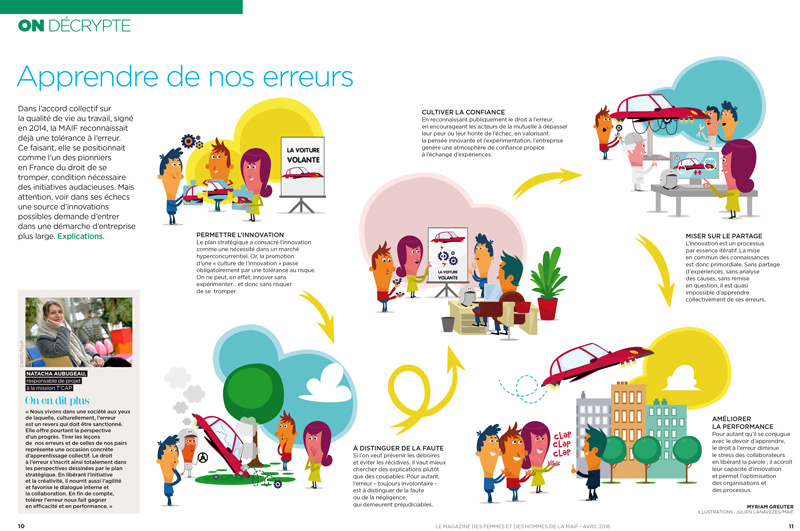 Sketches for editorial and publishing
The organisation, MAIF, approached me to illustrate its "Agora"magazine, which is sent to its members. 
I had previously created illustrations on the theme of the network. This time I had to work on an 'application test' destined for drivers. I was requested to draw characters that relate to driving, old and young, to compare their driving behaviour profiles. I used vector based characters in different situations with multiple variations.
I also designed illustrations with several vector based characters. The theme eluded to : "learning from our mistakes". I suggested to the art director that I could create the scenes in the form of diagrams for easier reading directions and for a more playful layout. I chose to go for a flat design style but with some volume to it. We have here a corporate style of illustration that keeps a serious tone in mind for the magazine.
Subject also drawn: testing an application for drivers. The goal is to draw junior and senior driver characters and compare their behavior on the road. So I made color vector character illustrations for different situations. For information, the Agora magazine is intended for members of the Maif.
---
Client :
La Maif.
Communication
Illustration
Infographic
Press