Accueil » Motion design » Characters for Enterprise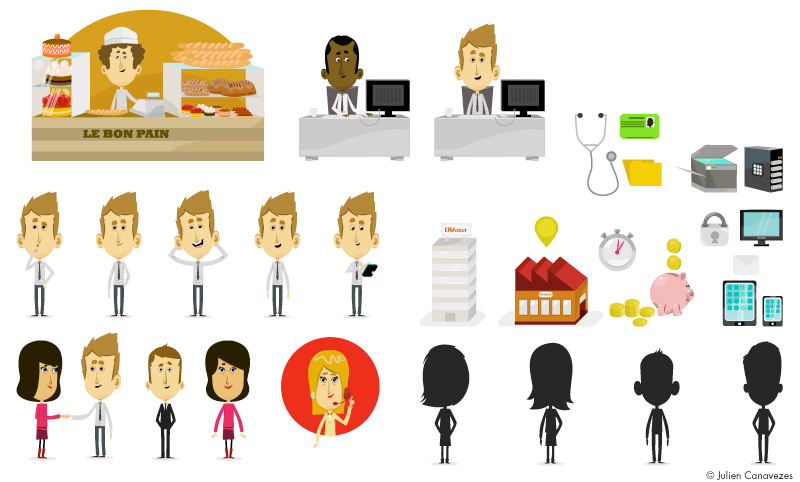 Corporate illustration
Here is a mascot character I've created and pictured in different moods and situations, along with other side characters and some decorative items. All these characters had to be animated later on. When creating internal communication supports, I believe it is best to create fictional characters who are more relatable for the employees, and stage them in different situations so that you get a clear message across. In addition to that I designed many "real life" objects (a piggy bank, a computer and a printer) which adds more detailing to the overall visual and makes it look more realistic. 
True importance of corporate communication
As you can notice, I used the motion-design technique to bring my characters to life. We also made a video showing all the work that I had done: the human characters and the various items and scenes. I believe using a video is a great way to explain how your company works or to promote your next software/service, to attract new prospects and therefore potentially new customers. Video is more and more used for sales purposes or on social networks, it brings a real added value as it engages the viewer more. My motion-design skills can therefore be useful for you to grow your business.
---
Client :
La poste.
Communication
Illustration
Mascot
Motion design