Accueil » Communication » Recycling plant, map and house using isometric design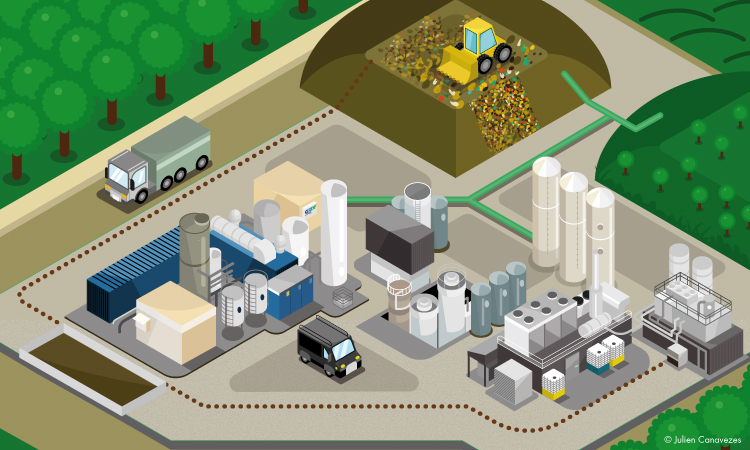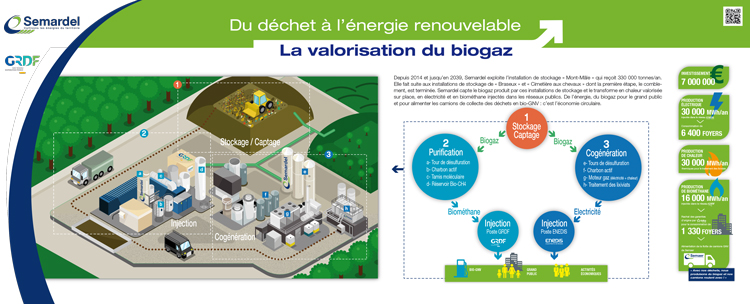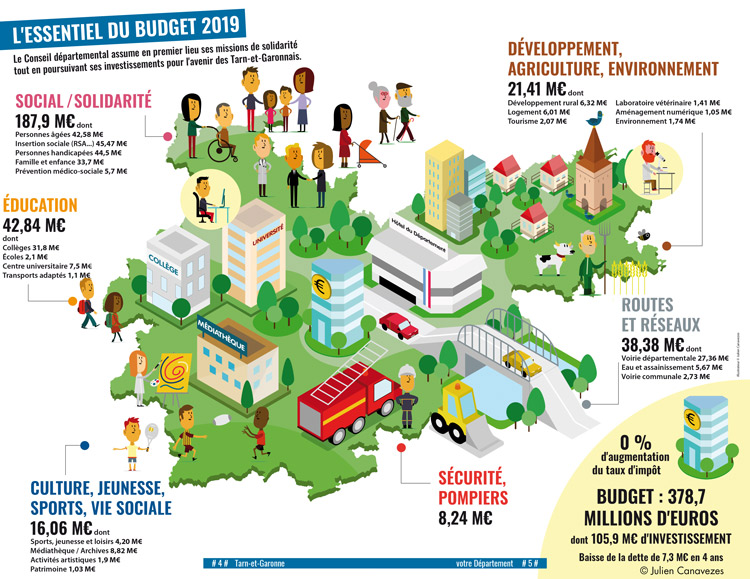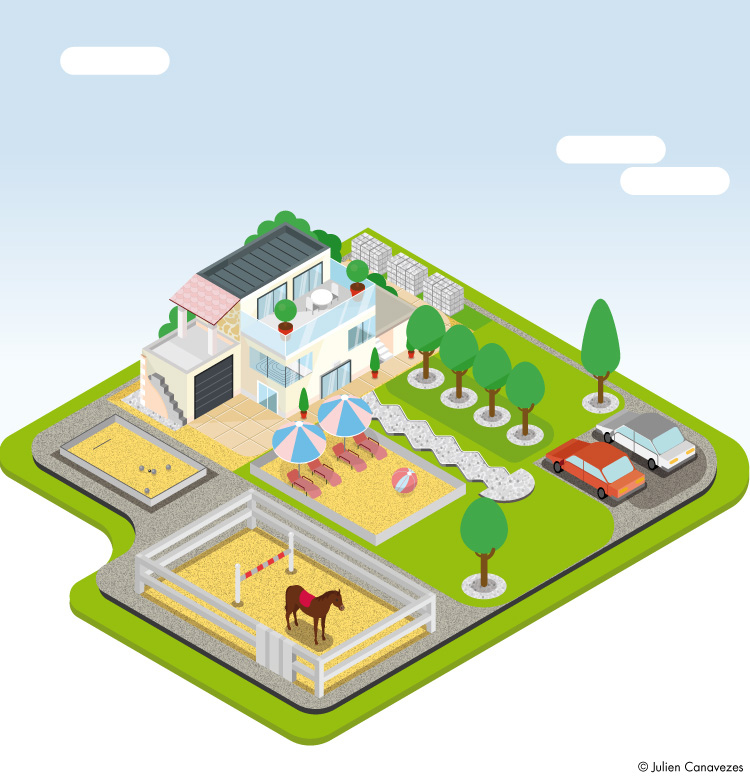 Isometric recycling plant, map and isometric house
In this article I wanted to present two of the works I have done from two different clients : Lafarge, which is a french industrial company specialising in building materials, also best known for its concrete. And GRDF which is a natural gas distribution company. 
One might ask why I would bring together two creations from two clients which have nothing in common. 
Let me give you the answer: I used the isometric technique for both. There was already an isometric illustration in my portfolio but it was a personal project.
For this project the aim was to draw a house isometrically illustrating the different uses of concrete (this illustration was for Lafarge).
The other project I had to carry out for GRDF was more complex. I had to draw a recycling plant that turns organic waste into biogas. I believe GRDF called upon me because they knew I was used to creating illustrations on that theme and that I had become quite familiar with this subject. 
Here is my illustration work on the recycling challenges.
Finally I designed a 'Tarn et Garonne' department map with buildings in isometry. The aim was to bring the department's areas of competence to light and also tell more about their financing.
We can see that the Tarn et Garonne department funds sport and artistic activities, housing, agriculture, education, scientific research, data processing etc… 
What is the meaning of isometric projection ? 
It is a method for visually representing three-dimensional objects in two dimensions. The most common way to work on isometric illustration is with Adobe Illustrator. Objects are viewed from a stated angle which allows to represent all of the buildings with every element being at the same size. 
For a better understanding see attached the whole of my work on the subject with an additional diagram for GRDF about gas collection and recovery of biogas.  
---
Client :
Lafarge
GRDF
Département du Tarn et Garonne