Accueil » Motion design » Girl mascot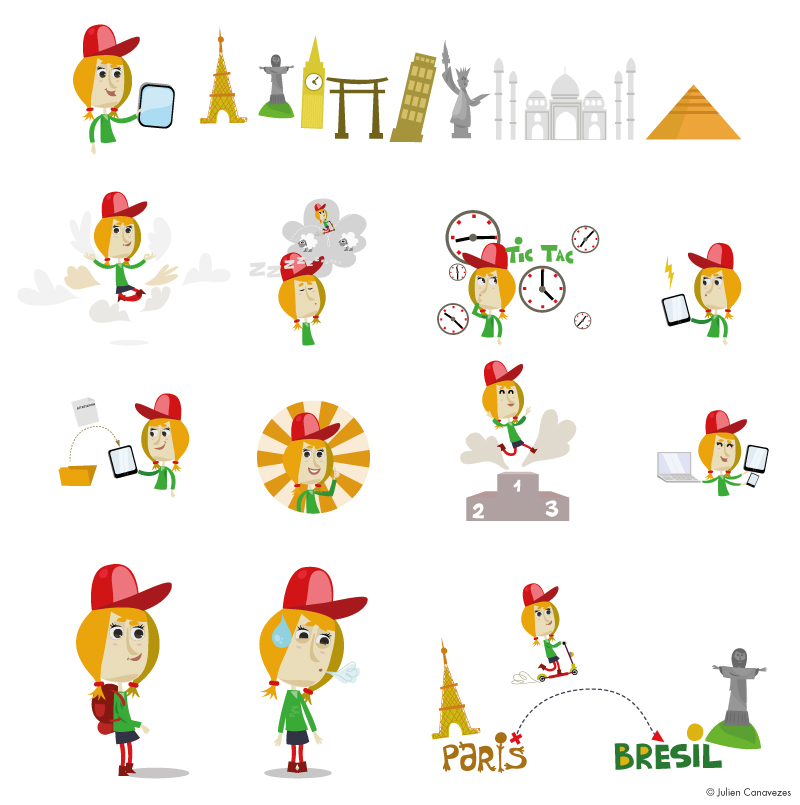 Young girl mascot
MMA's brand mascot for internal communication purposes is called Miss Tottrie Net. She takes us on adventures to help us understand the benefits of being an MMA member. Mascots are messengers that make brands more understandable and relatable. In this situation in particular, I pictured the young girl in a situation where she forgets an important document as she travels to Brazil to take part in a competition. The character's expressions and gestures makes the advertising feel more realistic and helps make complex information easy to digest, especially when it comes to the benefits MMA has to offer to their employees. 
I am very familiar with this type of project that requires the creation of human characters and sketches for advertising campaigns purposes.  
Motion design
Once my "Girl" character was finished and pictured in various situations, we established a scenario in order to create a video starring the character and some side items to bring the whole lot to life. Giving your mascot a voice can play a significant part in getting a brand's internal or external communication message across. I believe this concept applies to any professional field : Creativity and imagination will always help an artist/illustrator create visuals that best suit his client's requests, just like it did here for some health themed illustrations.
---
Client :
MMA.
Communication
Illustration
Mascot
Motion design