Accueil » Graphic design » Graphic design conception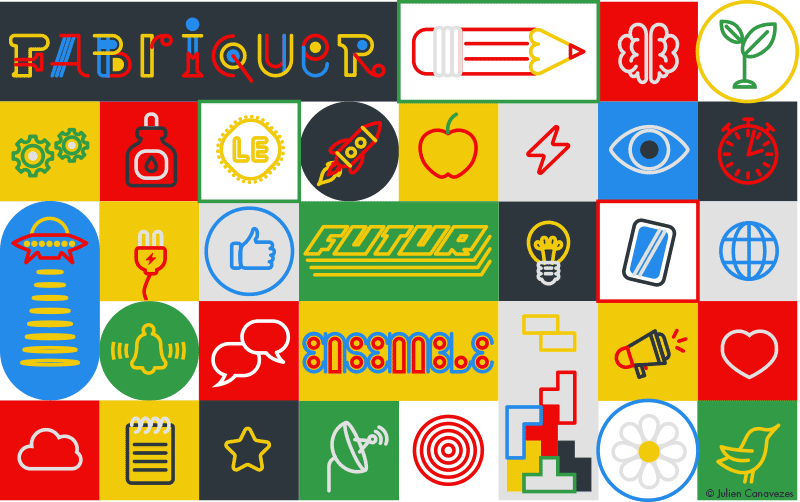 Composition de pictogrammes animés sous forme de fresque.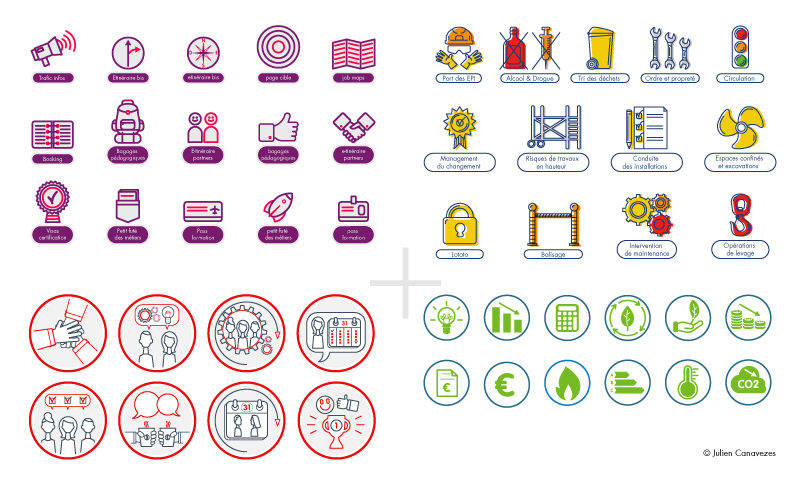 Graphisme de différents pictogrammes d'entreprise pour la communication ou de la signalétique.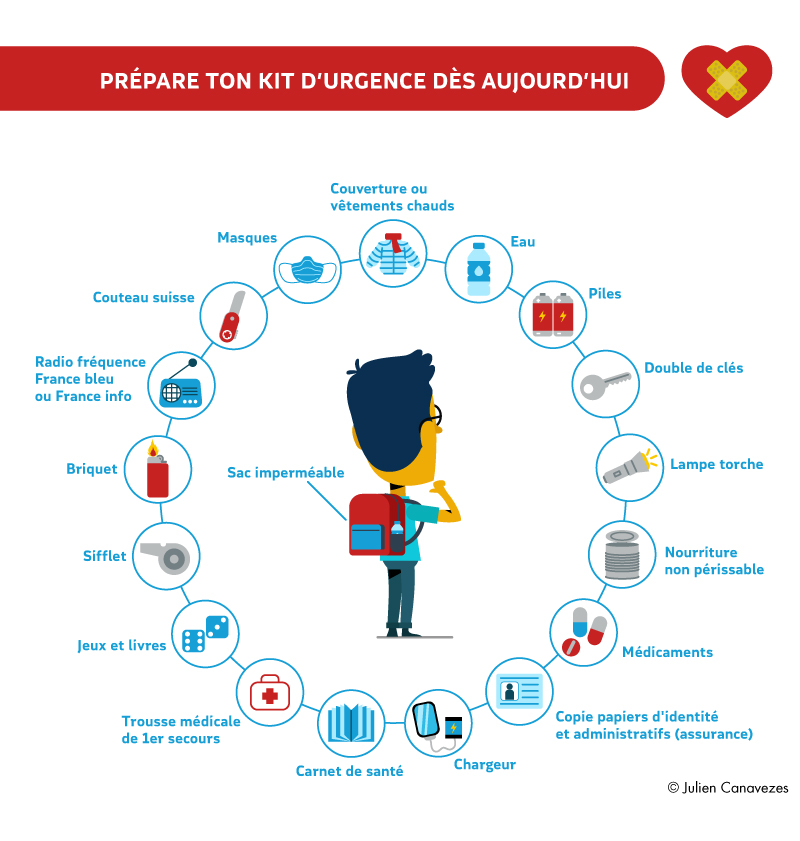 Illustration sous forme d'illustration et d'éléments graphique du kit d'urgence.
Graphic design
As a freelance graphic designer, I am regularly asked to create different graphic designs and design elements.
Here the elements that I was invited to create are pictograms.
What is a pictogram?
It is a synthesized drawing, minimalist, it is generally created with few colors (3 colors maximum), the gradients are often proscribed so that the declensions in black and white are not a problem. The pictogram must be quickly identifiable by all, no matter the language. It must be "universal".
What is the purpose of a pictogram?
The purpose of a pictogram is to indicate, to inform, to support a text. We see them everywhere without even realizing it sometimes. They are on all types of support: website, airport, station, in cities, in brochures / flyers …
As mentioned above, we often use pictograms so that everyone understands the message quickly and avoid writing text.
Freelance graphic designer mission
In my work as a graphic designer, I have to realize any type of visual communication work. Thus I work on graphic design, which goes from the creation of logo and graphic charter to the illustration of pictograms. I also do poster and diary layout, but I only work on this type of project if I take care of the artistic direction from A to Z. That is to say if the visual of the poster is to be created or that the illustrations are made in the booklet.
On my page about illustrator Paris you will find all the graphic services that I can realize. Or else, I invite you to visit my website of freelance graphic designer, to see all my work.
More information about my job as a graphic designer ? Do not hesitate to contact me in the contact section 🙂
---
Client :
Arkema
The red cross
Agirc Arrco
The Maif