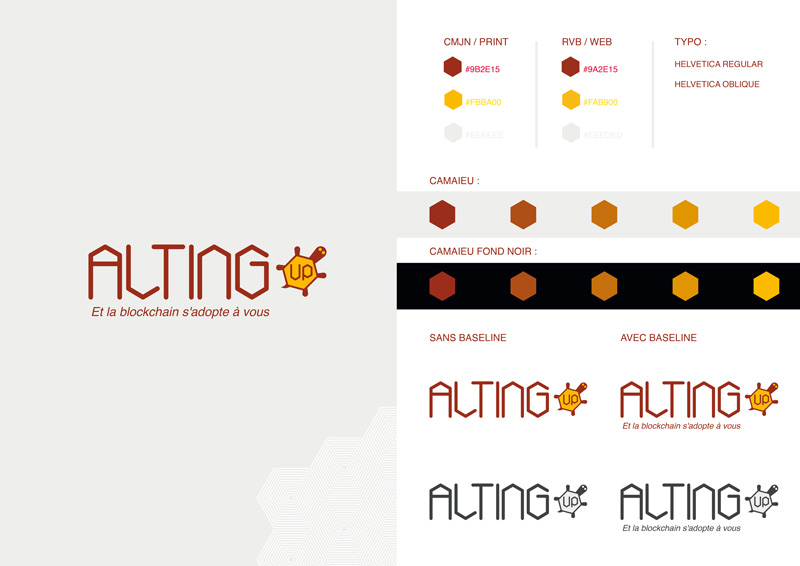 Creation of the Alting Up logo and graphic charter (colour code, choice of typeface)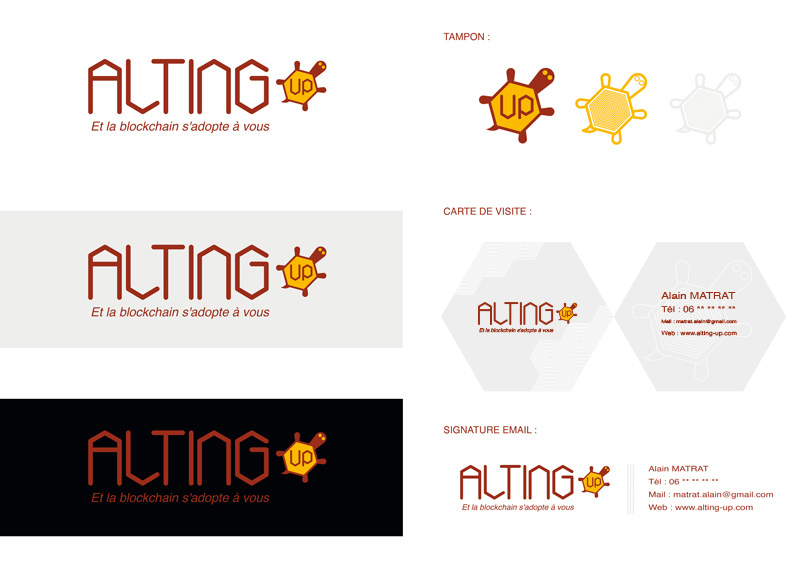 Logo and variation in different colour backgrounds. Creation of the stamp, business card and email signature.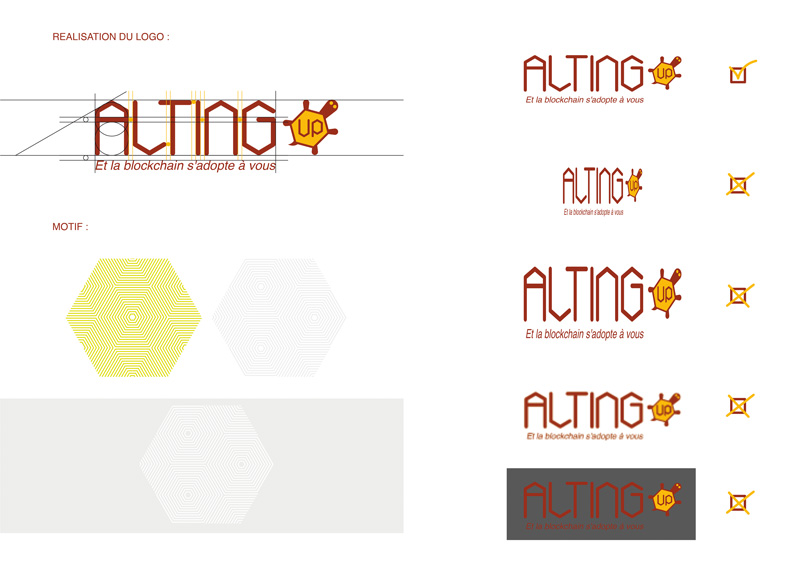 Construction of the logo, declination of the motifs. Graphic charter and possible and impossible declinations of the logo.

Business card printing on thick, recycled paper.