Accueil » children's illustrations » Hairy / furry monster and character variation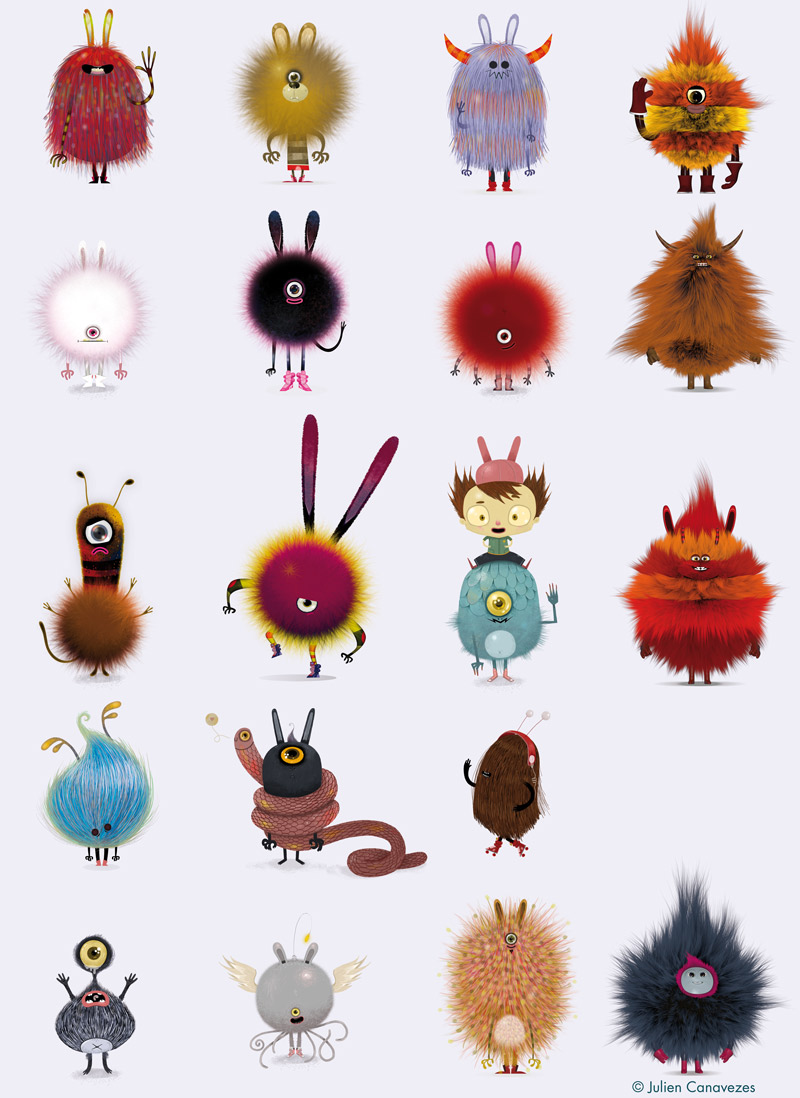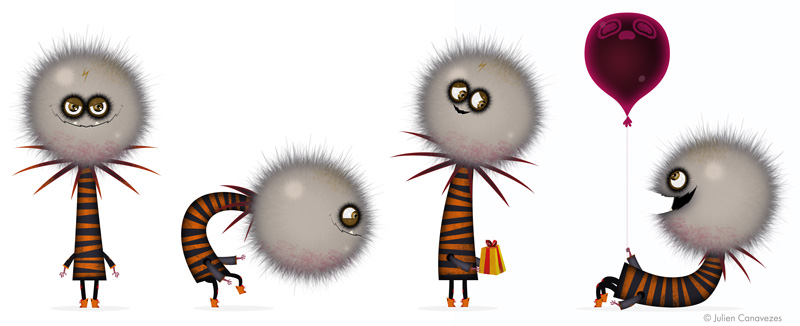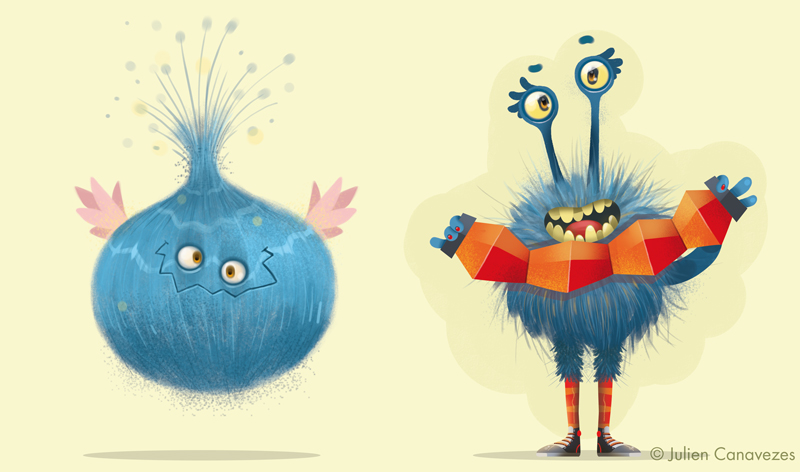 Even monsters can be cute !
Here are some sketches of monsters of different types: Some are one eyed, some furry. I chose a friendly monster and I pictured him in multiple evolutions. As usual, I started with an initial sketch then I switched to colouring using Photoshop to add some texture. I tried bringing some volume to my characters by using lighting effects that make them look more realistic.  Those characters can be useful for advertising or even for editorial purposes. 
2D and 3D illustration artist
As you may notice some characters look more realistic than others. This is because I used the Cinema 4D software which allowed me to add some volume to them. This is typical character design with fur renders, which while quite time-consuming to make is worth the work because the fur renders the character very realistic. What is great about it is that it allows us to see the character from different angles.
If you need a mascot or branch character for your communication campaign, whether it is 2D or 3D, please get in touch with me. 
---
Client :
Personal work
children's illustrations
Mascot