Accueil » children's illustrations » Illustration for the libraries of Rouen
Advertising posters in Rouen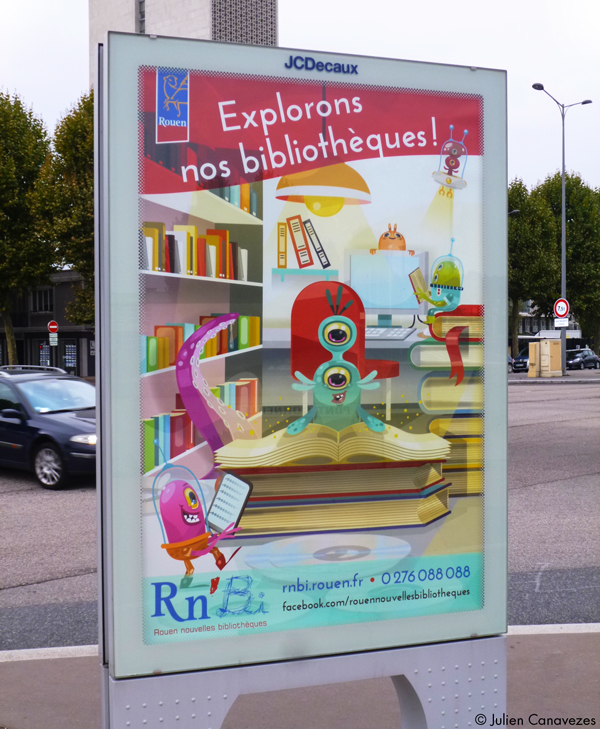 The design adapted to shopping bags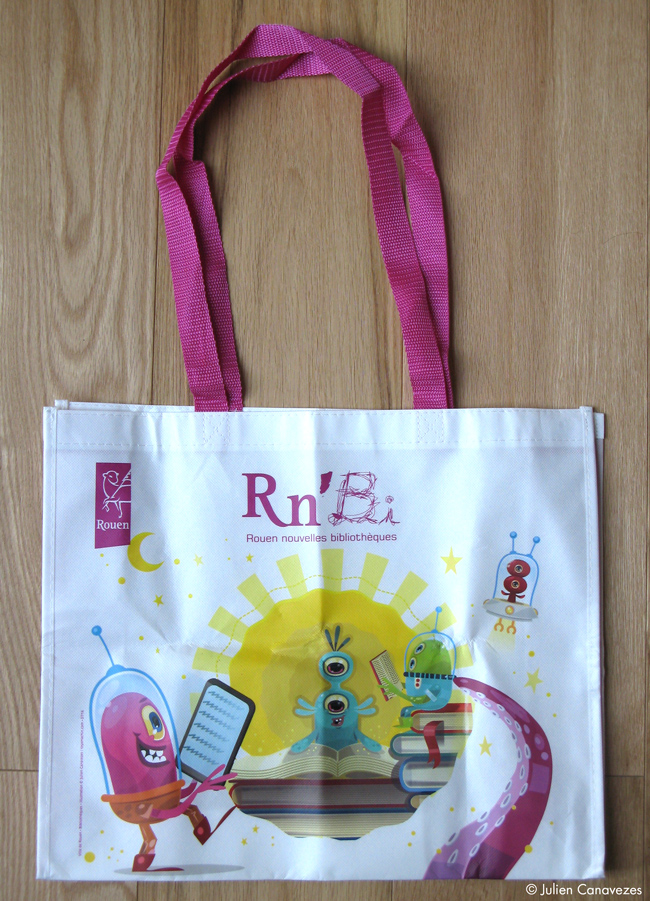 Advertising poster design
I was called upon by the city of Rouen to create an illustration on the theme of libraries. In order to make the ad campaign look more fun and playful I came up with the idea of little monsters and aliens invading our libraries so that they could steal human knowledge. The communication was directed towards a young audience and its aim was to invite them to come to the libraries too. 
Large-format insert
The work I did was printed on J-C Decaux posters all around Rouen but also on shopping bags that were distributed in Rouen's many shops and businesses. I was given carte blanche for the illustration and proceeded as usual starting with a quick sketch and then finalising it via Adobe Illustrator making sure it was good quality to be applied on any size of medium. 
Communication on all types of medium
Using different mediums of communication helps giving companies more visibility, hence it is crucial to perfect the message you want to get across and then adapt it to varied print mediums like posters, flyers, bags and goodies or even web, for example: websites, facebook pages and instagram accounts. Given my vast experience, I will be able to guide you, and adapt my work to the communication medium of your choice.
---
Client :
La ville de Rouen.
children's illustrations
Communication