Accueil » children's illustrations » illustration of monstrous monster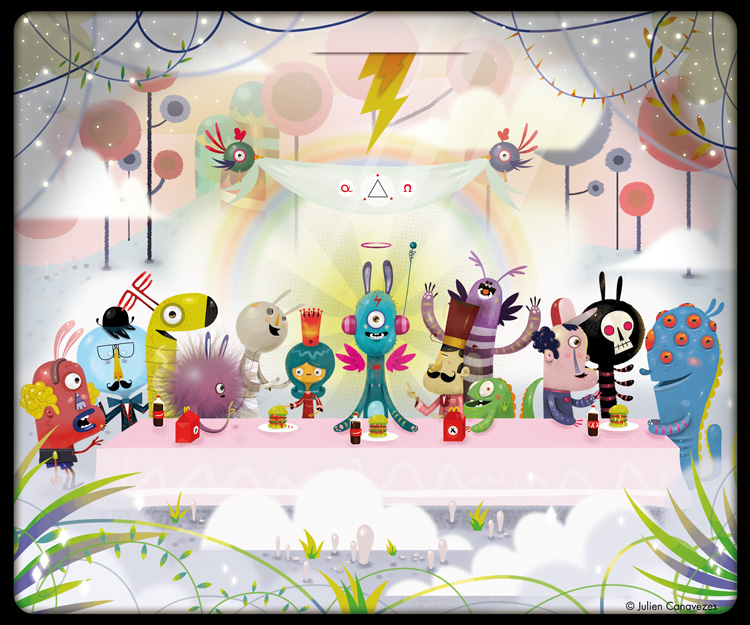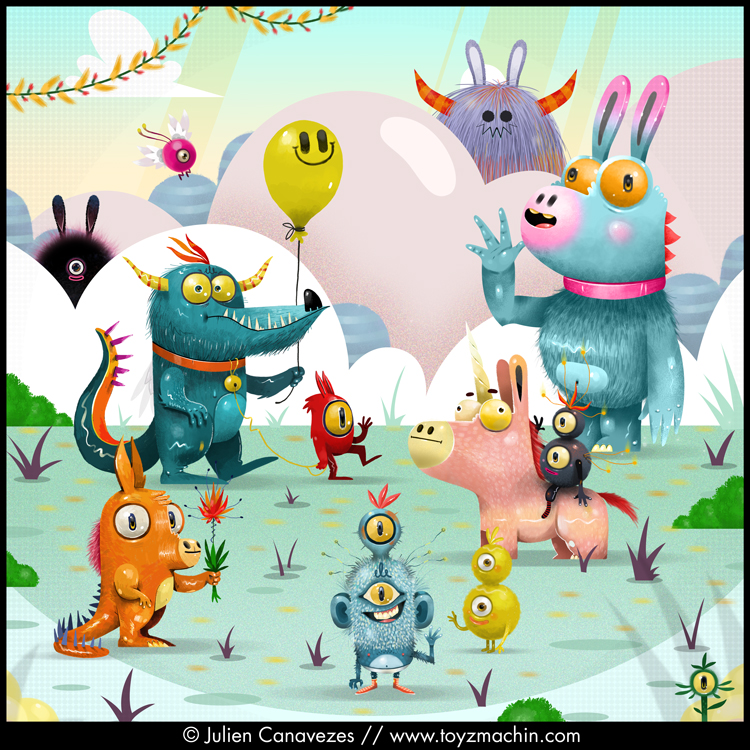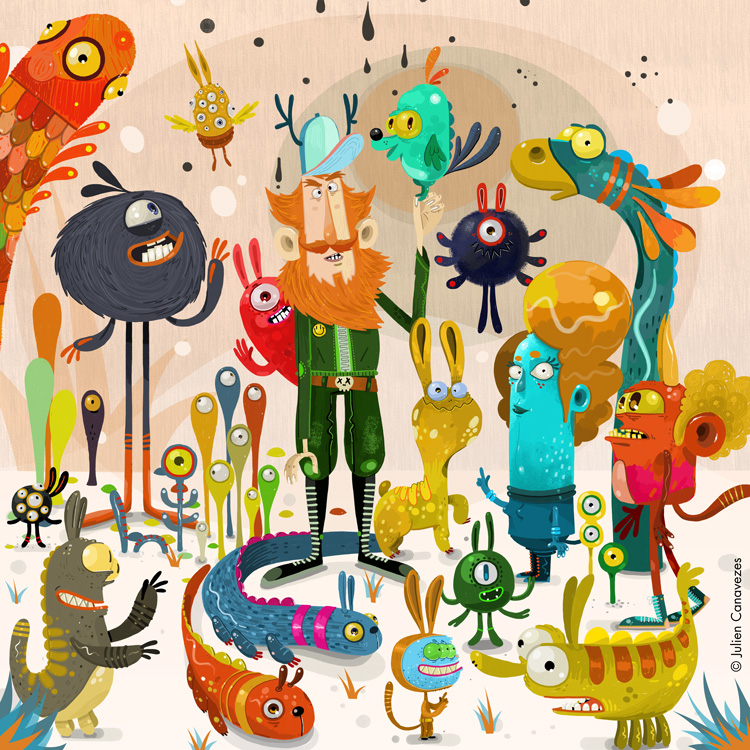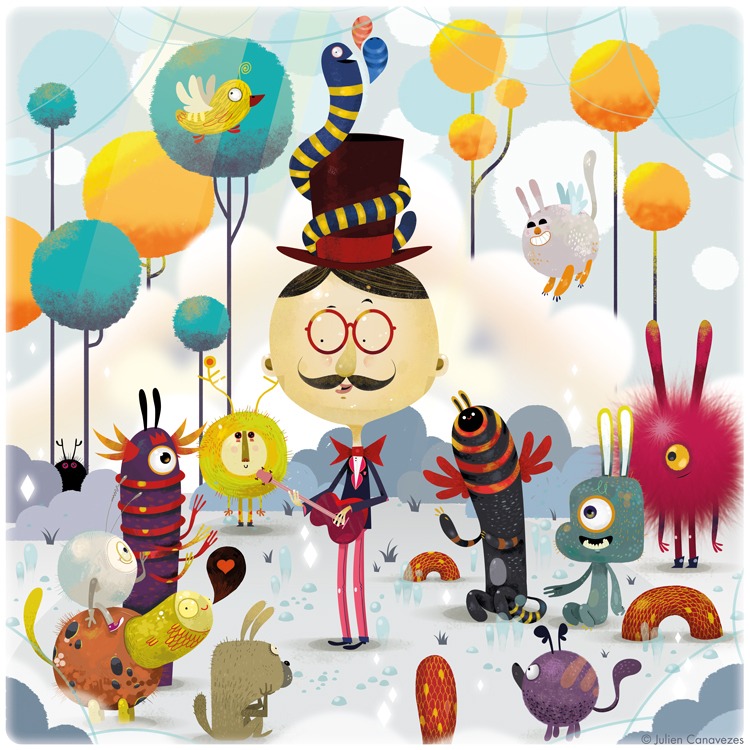 Monsters, monsters, and more monsters 
Welcome to my personal universe, filled with monsters and creatures of all kinds! When creating children's artwork I make sure my characters are never shown as violent or aggressive, I am careful to portray them in a friendly way. I must say I draw most of my characters in my free time, first because I enjoy it a lot and secondly because potentially they might come to life later and be chosen for an ad or in a book whether it is destined for kids or for adults. 
The way I like to work is to give my imagination free rein. I don't think about who it is destined for or what purpose it should serve. I post about my artworks regularly on Facebook and Instagram and I can't help but notice that adults are fond of these crazy, silly monsters too.
Caricatures and cartoon characters
I like to picture my characters with small bodies, small legs and big heads with a lot of details. To me this style is halfway between caricature and cartoon. Have you noticed my work is filled with cute fluffy monsters? Sometimes I wonder why I am so fond of these creatures. But in any case these characters can be used for comic books too. I am myself a big fan of comic books and I hope it reflects in my work.
How do I get inspiration ? 
When I was younger I used to read a lot of comic books. I feel that, back in the day, they were less "wholesome" than the ones we find today. I'm thinking of Beetlejuice, Master of the Universe, Ken the Survivor, The Mask or GI Joe notably. Not to mention the Crados trading cards. Those comics I used as a source of imagery and inspiration. All of this fueled my desire to become an illustrator and create my own universe that I fill with monsters, especially fluffy ones, one or three eyed. Yes, you got it: I like them when they're wacky and layered in detail.
What do I like to picture?
Before I start the colouring process, I take my time to think before I do my rough work and start sketching. I guess I can say that I don't really do drafts, on the contrary I like a precise and clear sketch that will feature all of my notes and details about the shape or expressions of my characters. The only thing I leave aside is the background which is just less interesting to me since I think drawing trees, plants and houses are less exciting than creating characters design. Actually what I enjoy in particular is creating assemblies of characters carrying out activities, like partying or playing music etc. I like the polaroid effect as if it was a stolen picture with no hidden message and sometimes just no message at all. 
This is typically the kind of art I do in my free time as these little scenes take a long time to create. My biggest dream would be to work with a producer or a screenwriter on a series or an advertisement where my characters could have a recurring life. I'd also love to develop a series of books around the theme of monsters. 
---
Client :
Personal Project.
children's illustrations
Mascot