Accueil » Motion design » Illustrator animator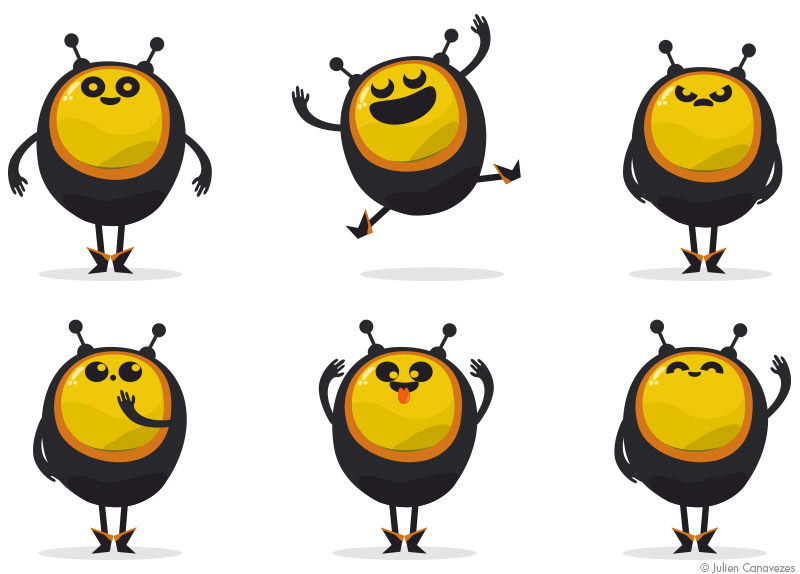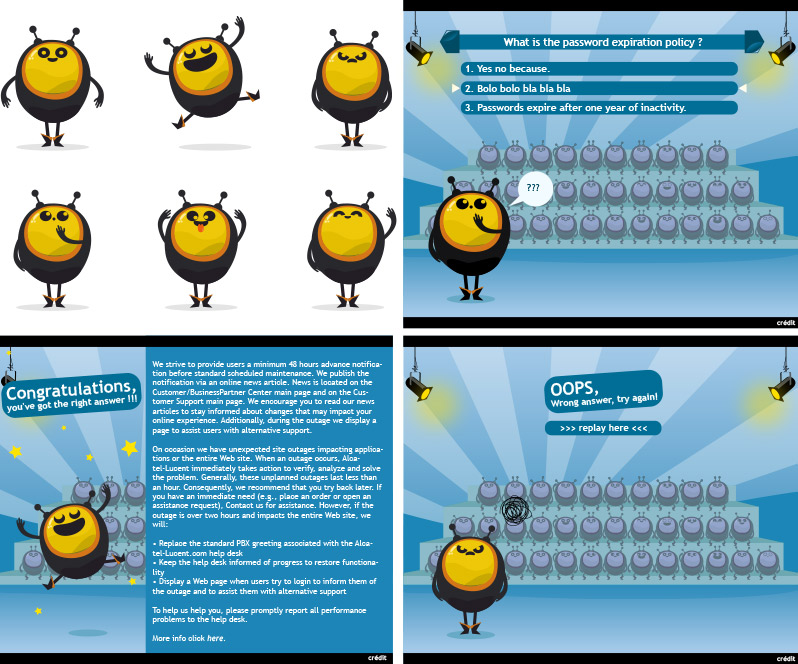 Animated mascots
Here we discuss the creation of the mascot and short animation of a banner that explains how Paydoo works. I did the storyboard that was adapted to a Flash animation for web communication purposes. This kind of project is very helpful, especially to give information and help users be autonomous with a new tool. Once again, I believe using illustrations stimulates the imagination and makes communication smoother. 
I pictured the two mascots I created in different emotional states, highlighting either a positive or a negative emotion.The first mascot is a TV presenter asking questions and providing answers accordingly. The second character guides people through the correct use and benefits of an application. It actually looks like a monster with a single eye. If you want to see more of the same theme, I'll let you take a look at my monster gallery. 
3D Flash animator
Adobe Flash is a vector animation software that is going away as it is not supported by all browsers. I use it nevertheless to animate some of my mascots. Meanwhile, I have started using motion design to give life to my drawings. Illustration of a mascot to be animated. Initial sketch and storyboard for a future animation using Adobe Flash. Creation of the animation in the form of a flash game with a questionnaire.
---
Client :
Paydoo
Alcatel