Accueil » Graphic design » Infographics and calendar design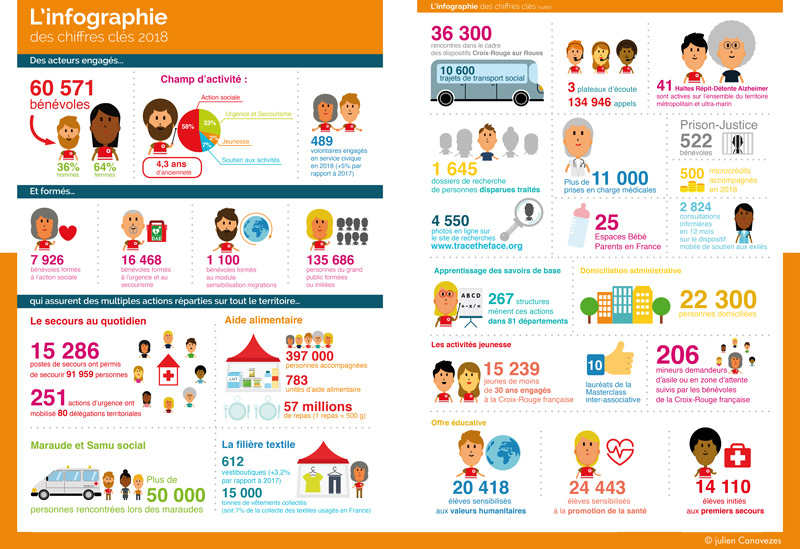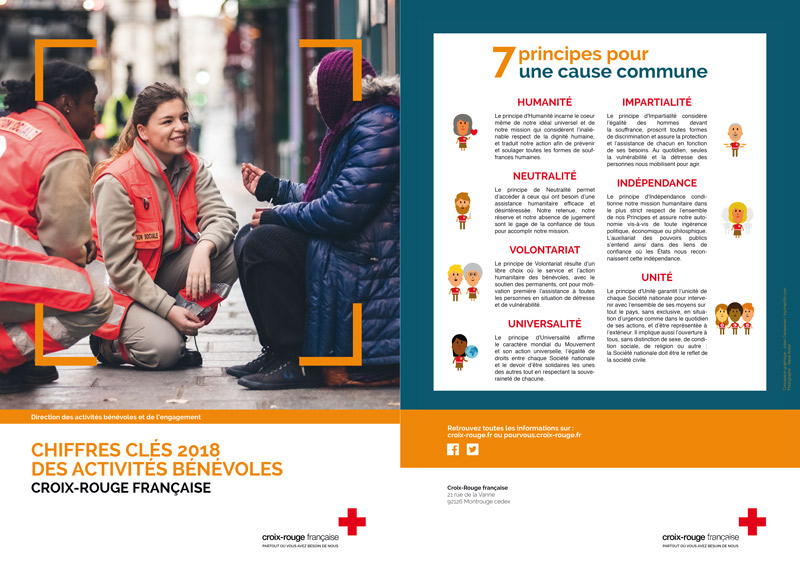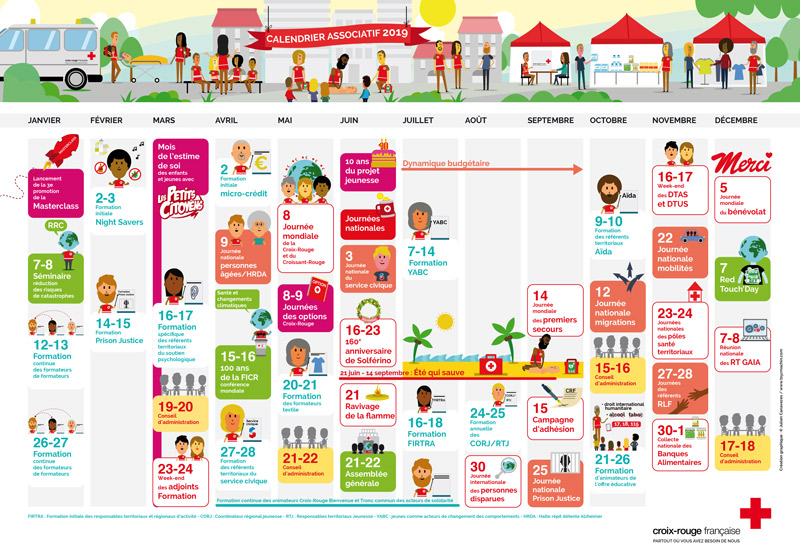 Infographics and events calendar
I've been working with the Croix Rouge Française and their internal communications team for some time. I'm often briefed to use both sketching and graphics and use a homogeneous graphic style for their communication strategy. The first step was creating many pictograms that would be used on different mediums. Then I created infographics that would show the key figures of the volunteers' missions and a calendar to show the schedule of events and important dates for the organization. This calendar was printed at A1 size and the infographics at A0 size posters and also in the form of brochures. 
The challenges of internal communication
However big or small your company is, having effective dialogue with your employees is absolutely essential. For this purpose you might need the help of an illustrator or graphic designer that will create communicable ideas that will suit your strategy. I personally like to use character illustration for this purpose. This allows us to communicate very varied messages, from what will be the next company's event to how to be professional with clients, or even how to use new equipment/software etc. 
To conclude, I'd say that effective internal communication can be achieved by delivering clear guidance and messages (and avoid irrelevant information overload) and by using original ways to do so. To bring your point across and grab the attention of your co-workers I'd suggest using business based illustrations. 
If you need to contact me for an information request or a quotation, you can do that by phone or email. I will get back to you as soon as possible. 
---
Client :
Croix Rouge Française
Communication
Graphic design
Infographic