Home » Graphic design » Logos, graphical charts, illustration and web design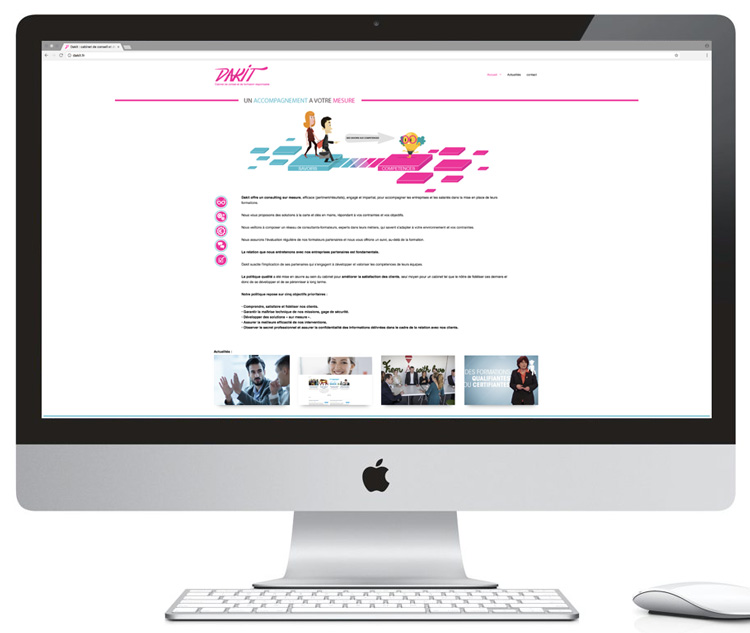 Logo / pictograms / and mini graphic charter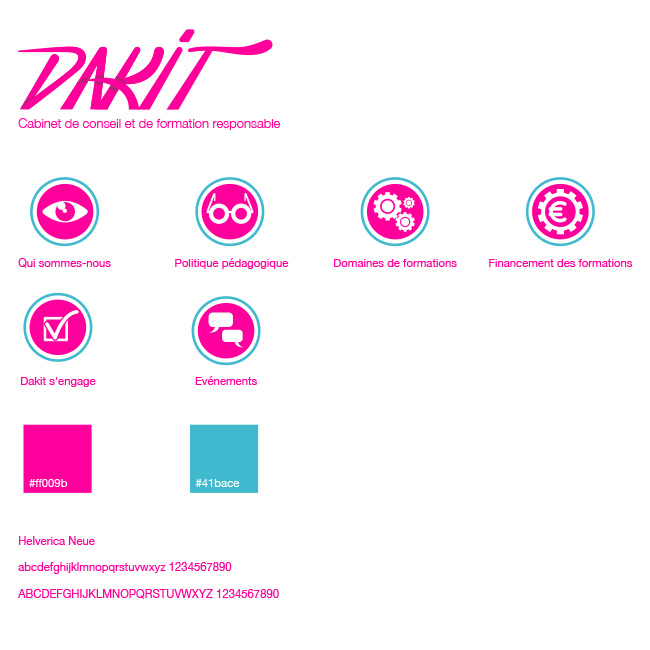 Web design / logos / graphical charts / pictograms / illustration
I was commissioned by a new consulting and vocational training firm base in Bordeaux to work on the following projects:
I did the illustrations for the home page : a human character and a mascot showing them the way. 

I designed the website darkit.fr and set up a WordPress solution
This CMS (Content Management System) enables the client to have access to a back-office system so that he can update his website whenever he needs. 
This website is a "shop window" site that features a "news" section that shows the company's speciality in terms of professional training. The website displays several pages about education, support, events and the company's commitments. 
Creating this website from A to Z enabled me to use all of my skills as a graphic designer, an illustrator and a web designer. The advantage for the client being that they will get a coherent graphic design tailored to their needs and they don't have to call upon several providers.
---
Client :
Dakit