Accueil » Illustration » Map illustration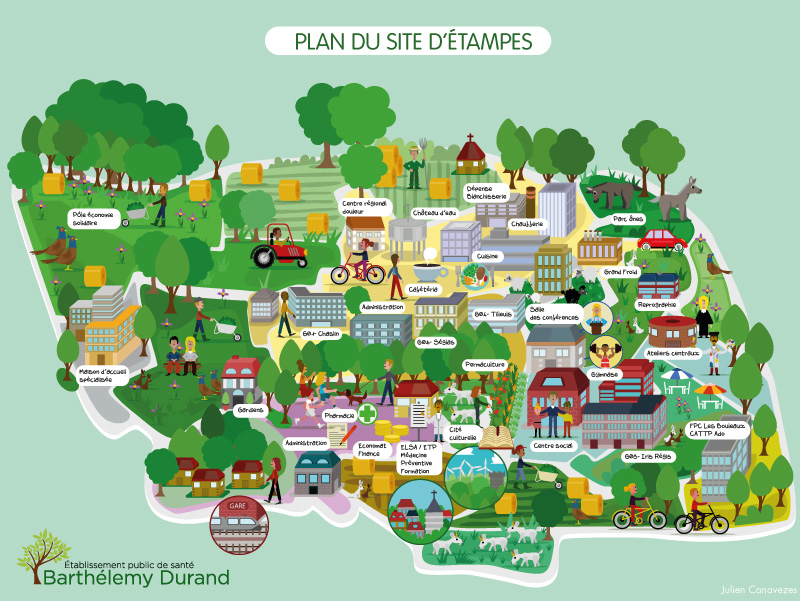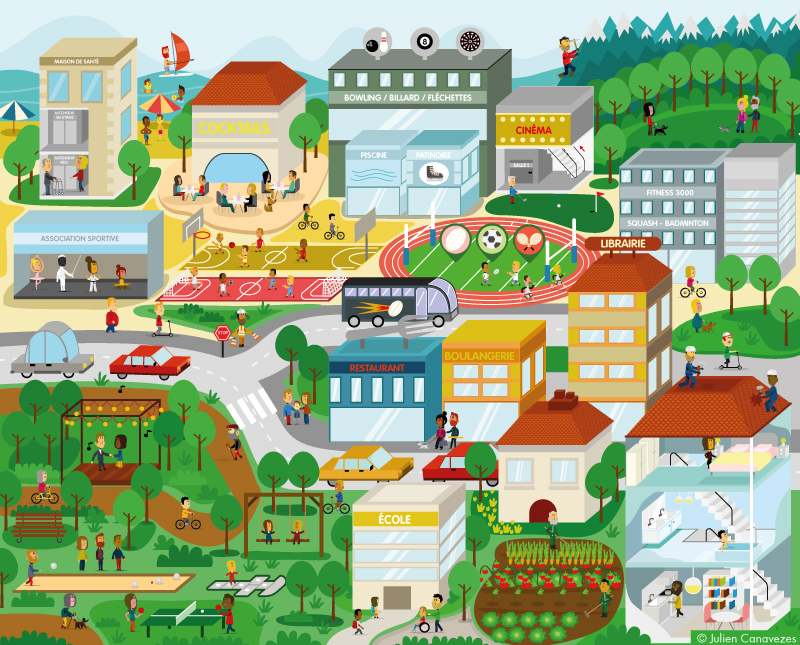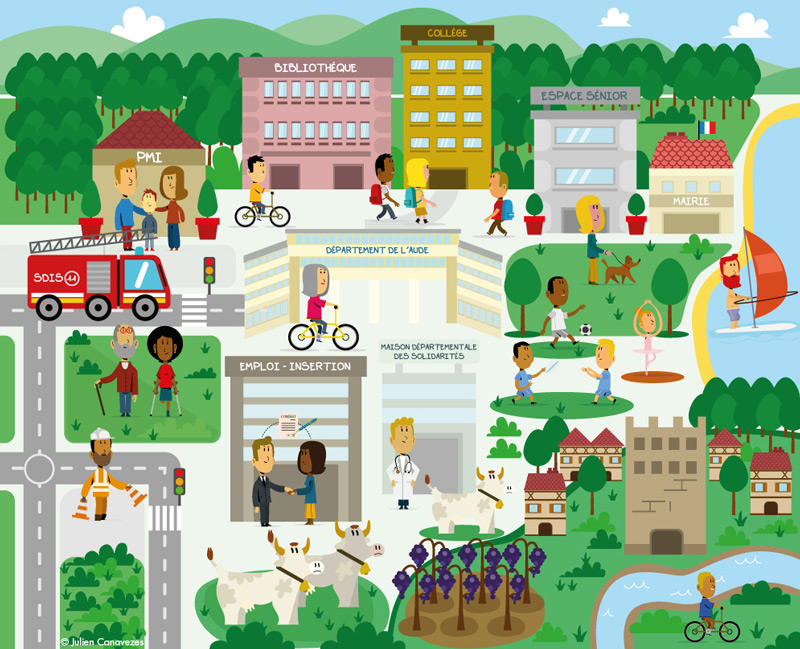 Creation of a city and characters using vector graphics and isometrics.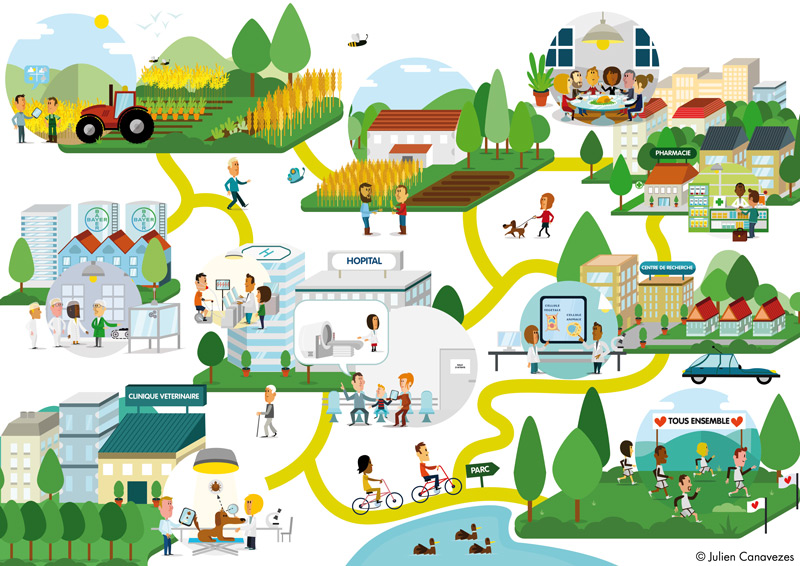 Characters and sketches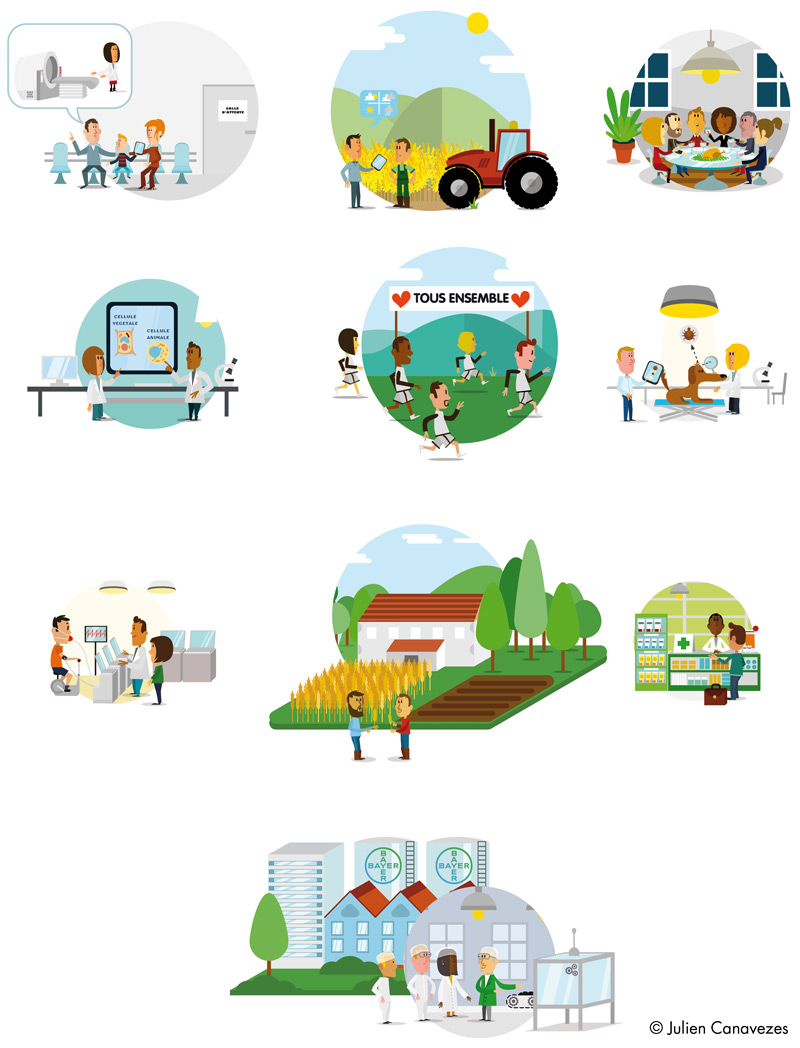 Map illustration of a city and its business sectors
The Meanings agency, which is based in Paris and specialises in corporate communication commissioned me to create an illustration of a city in the form of a map. The aim was to represent the different sectors in which the company is involved, like the agricultural sector, the medical research industry etc. This communication was meant for their employees so that they could see the evolution of the company. To create this illustration I used isometric design, Adobe illustrator and vector graphics so it could be applied on large to very large size mediums if needed. 
My client specified they wanted a "green environment" that would show how important is the process of sustainability, recycling, biodiversity but also outdoor activities like cycling. 
On this poster you can notice the characters are all carrying out a different job related to the different sectors we mentioned (a farmer, a veterinarian, a doctor etc)
This project was for internal use only by the client, so I cannot show you examples. If you need the services of an illustrator for internal communication purposes, feel free to contact me by phone or email. 
---
Client :
Barthélemy Durand
La petite boite
Audemag
EPOKA Paris
Communication
Illustration