Accueil » children's illustrations » Illustrations for kids educational games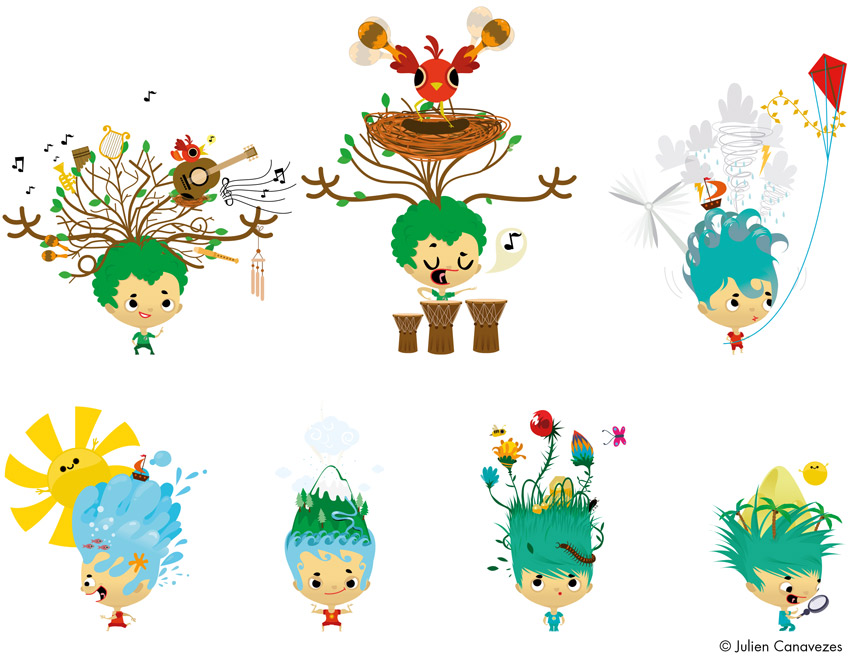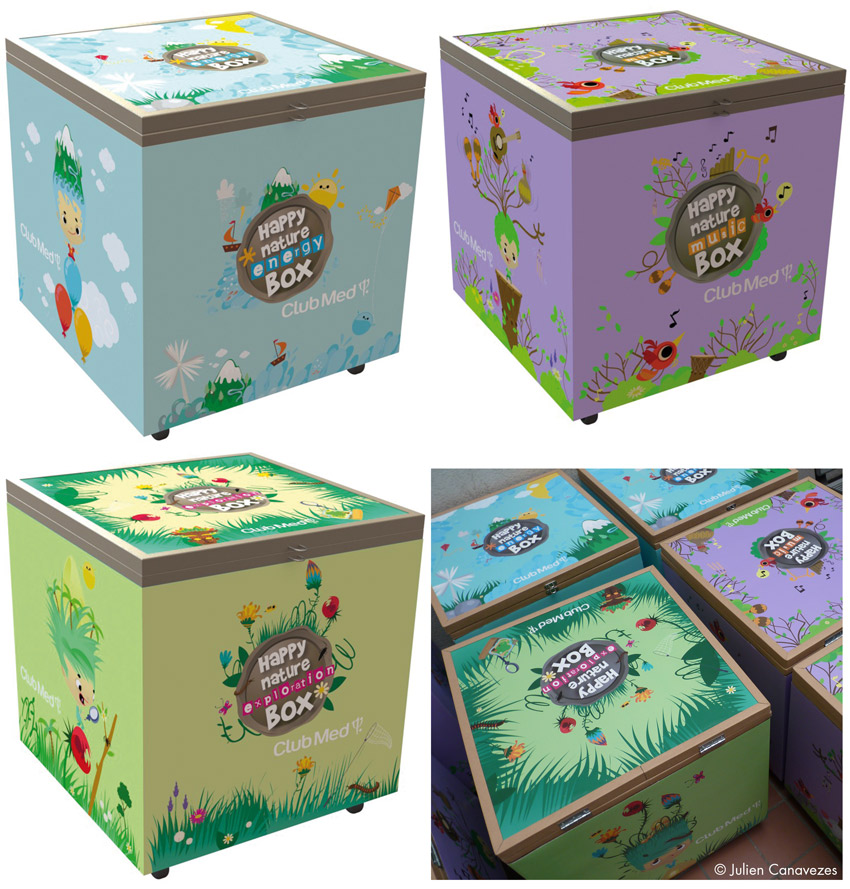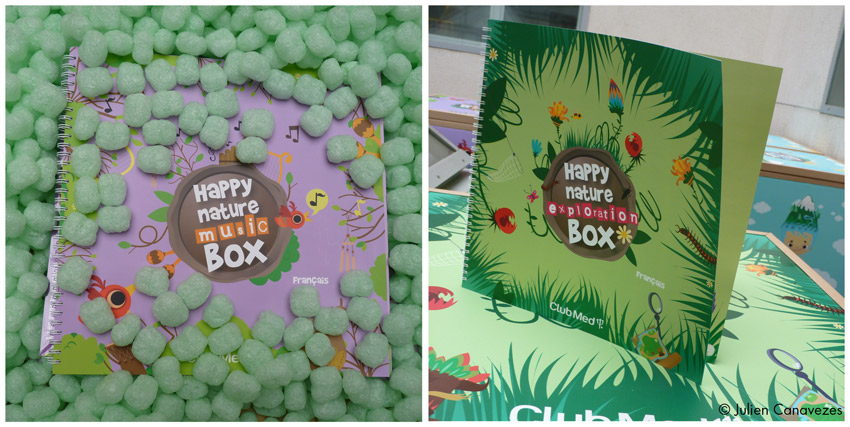 Kids educational game boxes 
Here is an Illustration of a mascot character for kids, that was printed on items like notebooks and educational books. The character is meant to invite children to be curious and discover fauna and flora, (especially insects, plants and flowers) in a playful way. This is a character destined to children and pictured in multiple representations relating to the sea, mountains, deserts and forests. It took some time to think about the perfect delivery medium but I believe choosing the boxes as an unusual design was original and this is what makes the communication fun and playful. Drawing allows us to trigger our imagination and curiosity, which is even truer for children. The bright and colourful boxes and their characters are appealing to children (and adults too) and really makes you want to discover what is inside the box. 
Communication destined to children
All the items featured in the illustrations (all of the notebooks, accessories and magnifying glasses) are meant to make the children want to get involved and be thirsty for knowledge. I believe the more playful and colourful the object is, the more the kids will want to use these exploration tools. I also took this project as an opportunity to emphasize the fauna and flora, adding some references to the different elements of our planet. I create this type of illustration via Adobe Illustrator to make the variations simpler and for better quality printing. The biggest advantage of Illustrator is that it can be printed on any type of medium without losing quality: pixels, dimensions and colours remain the same.
---
Client :
Club Med.
children's illustrations
Edition