Home » Illustration » Medical and scientific research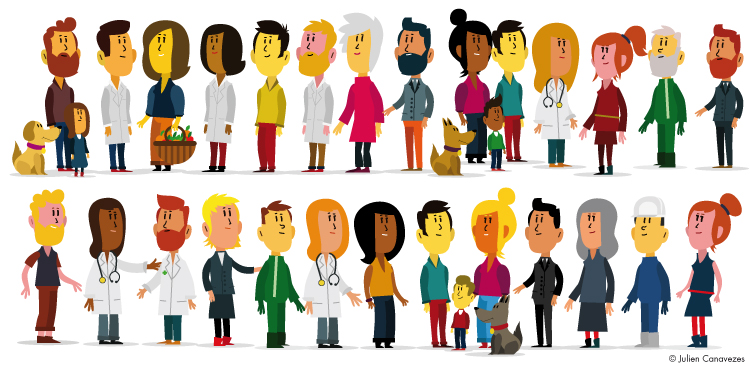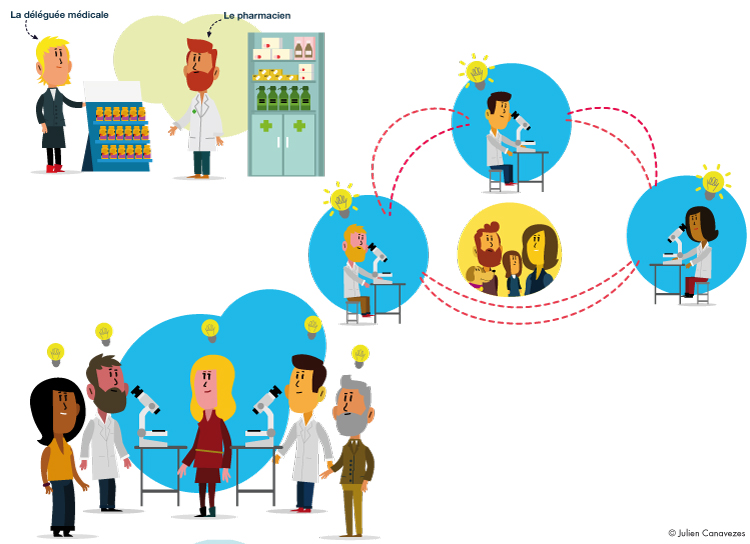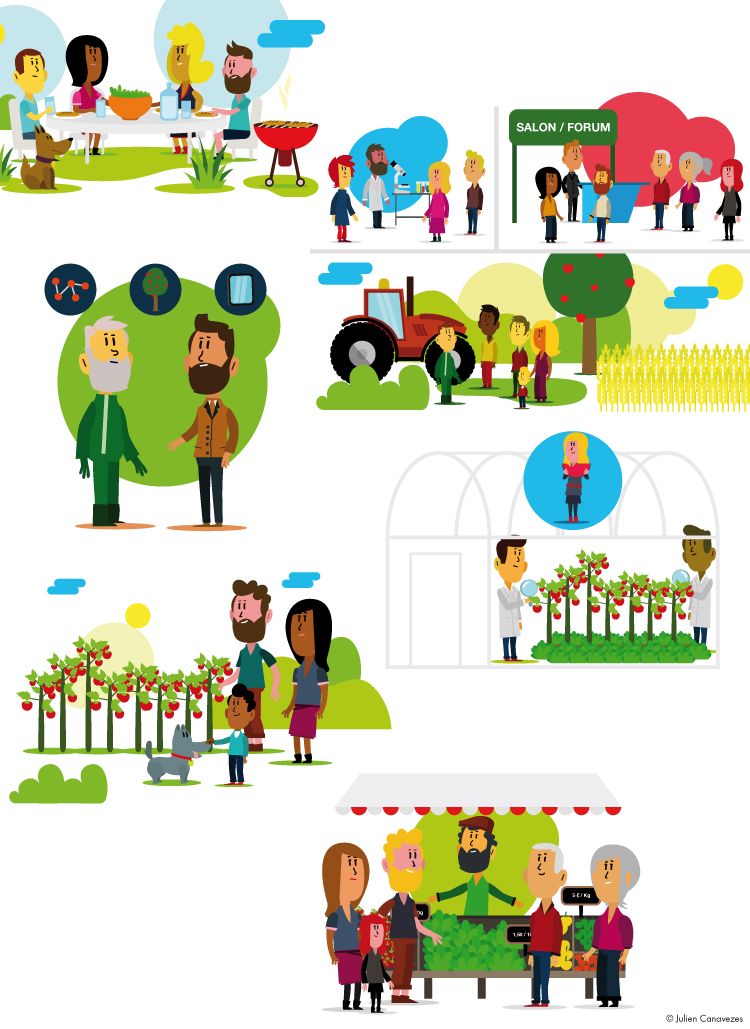 Sketches on the theme of medical science and agri-food research
Nowadays the challenges surrounding medical and scientific research are great. I was commissioned to work on that subject for internal business communication purposes. I created several sketches representing laboratory technicians observing molecules under a microscope as well as a set of characters carrying out different types of professions : a scientist, a farmer, a medical advisor, a production worker but also everyday scenes like a barbecue between friends, researchers carrying out agri-food tests in greenhouses and a market gardener selling his fruit and vegetables.
Unfortunately, for the sake of confidentiality I am unable to disclose the end product. However those illustrations were meant to be included for some short animated films under 2 minutes for an internal web communication campaign. 
I did all the sketching to create the story-boards and then I worked on a colour theme.
This works follows from a previous project called: Illustration map: City and activities
I wanted to keep the same graphic style in order to create a certain visual unity, and besides this was my client's wish. 
Do you have an important subject on which you need to communicate in an understandable and clear way, while keeping an air of business professionalism? Are you looking for compelling visuals to express clear information ? I invite you to contact me so that we can discuss the ways we can make your communication relevant and effective.
---
Client :
Agence EPOKA Paris
Communication
Illustration