Accueil » children's illustrations » Fun packaging for kids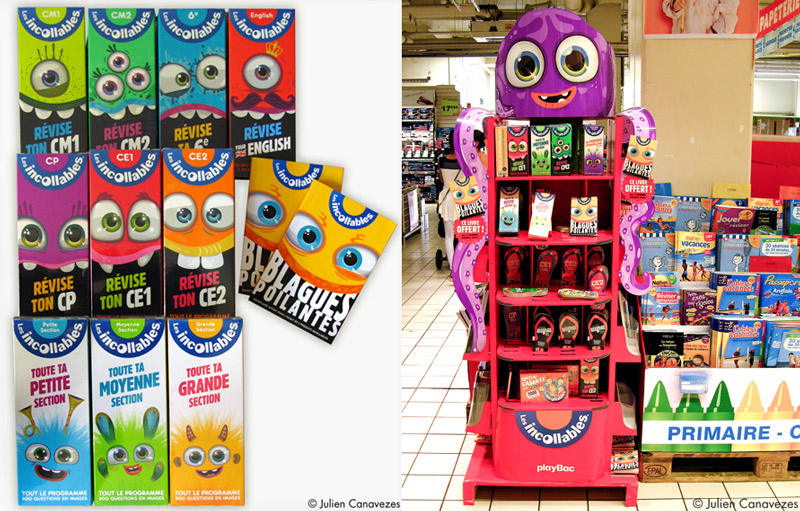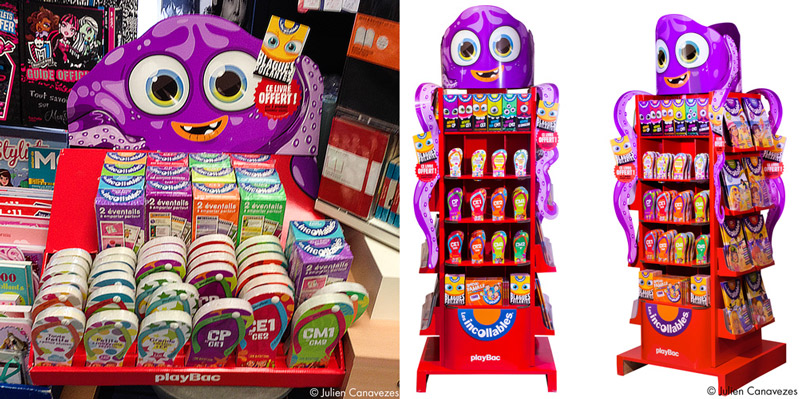 kids design and illustrations
"Les incollables" is a well-known game published by Playbac. The game design needed to look more appealing and modern, especially to kids so that they can better relate to this mythical game. The old packaging was becoming obsolete and I was called upon to freshen and modernise it. I designed the whole packaging by creating silly and fun-loving monsters and varying their shapes depending on the children's ages (the younger the children, the softer and fluffier the monsters)
For the kids in kindergarten, the monsters are fluffy and look sweet while for those in primary school, they look sillier, with one or 3 eyes… I added even more volume almost to the point of achieving a 3D look. 
I then created the POS display, which was very important because it is what makes the people want to buy it. I created an octopus monster that featured in shops and department stores. 
This was a fun project that took me a lot of work, but a challenging one too as I was requested to rebuild the whole range of Les Incollables' design as well as the english range, the book of jokes and lastly the POS display for which I did two different designs. All the illustrations were made using Adobe Illustrator.Please feel free to contact me if you are looking for fun and original packaging you can reach out to me by email or by phone, I'll be glad to discuss your next project with you.
---
Client :
Play Bac éditions.
children's illustrations
Edition