Accueil » Communication » Poster illustration for communication / advertising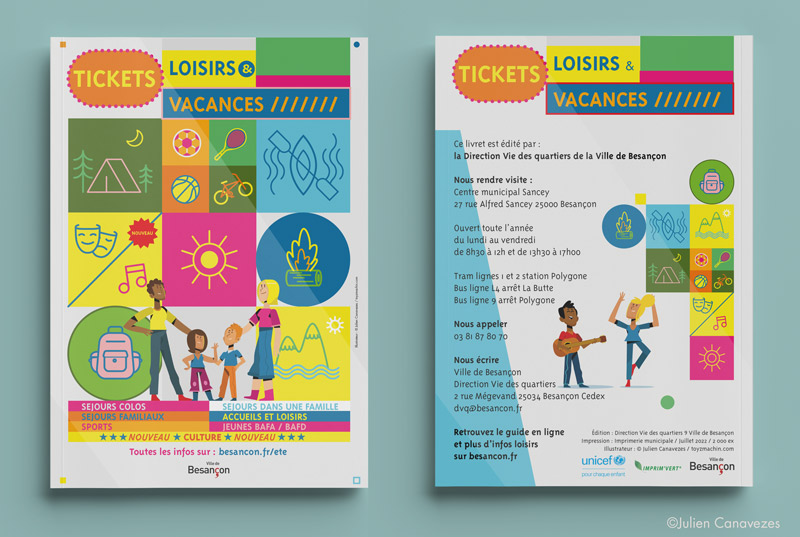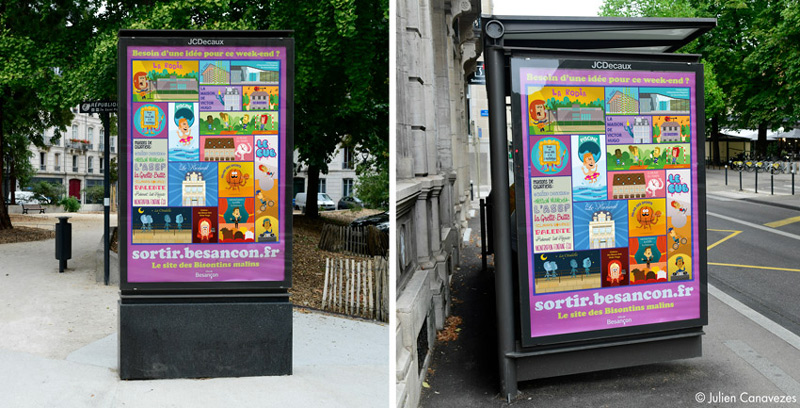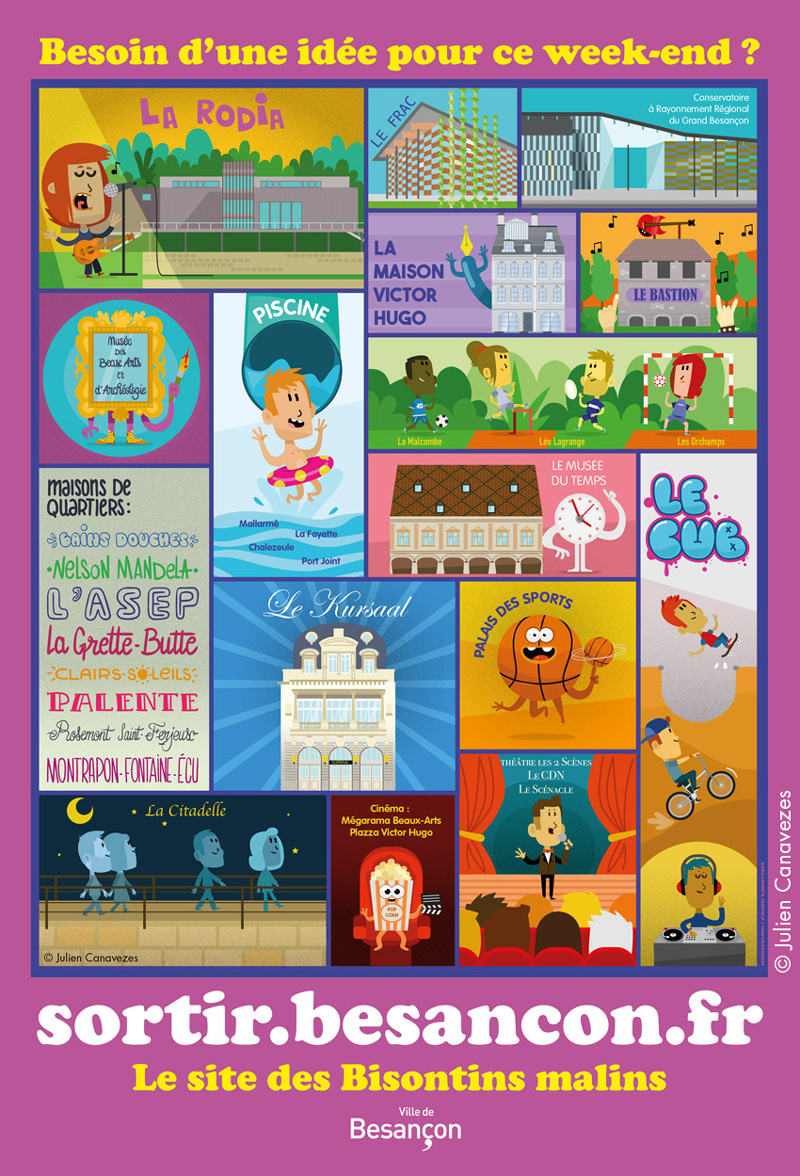 Poster advertising design
I was contacted by the city of Besancon to create a JC Decaux urban advertising board to communicate the city's main attractions. I thought about using a map of the city detailing all the main sites similar to the one I had created for the city of Miramas but the issue I was facing was that Besançon's large size was not suitable for this type of illustration. So I got the idea of a "patchwork" board indicating the most important key sites.
I chose to adopt a fun tone using mascot characters as I did for the Palais Des Sports or for the Musée des Beaux-Arts. This helped to avoid having too many characters but equally bring a certain dynamic and originality to the final visual idea.
I drew the buildings I thought were most interesting : The Frac, the Musée du Temps, the maison of Victor Hugo and even the Kursaal. I used a typographical composition technique to draw the neighborhood houses so that it'd look less "drawn".
I ended up mixing many different styles: character design, theatrical ideas, architectural design and finally typographical composition.
I really enjoyed working with the wonderful person who was in charge of the project and who really trusted me. She gave me creative carte blanche both in the artistic direction and on the illustration side. In the end there were almost no modifications to be made because the illustration fitted what the client expected perfectly. 
It is worth pointing out that the client requested some preliminary sketches before the final product that you see here. This allowed us to choose which city sites to put forward in the illustration. Finally I got to move on to colouring via the Illustrator software.
---
Client :
La ville de Besançon
Communication
Illustration