Accueil » Edition » Children's illustration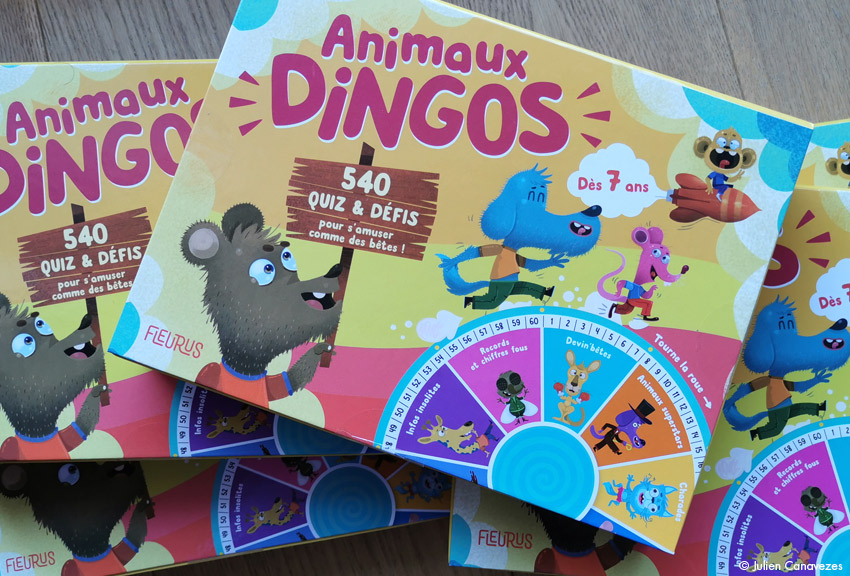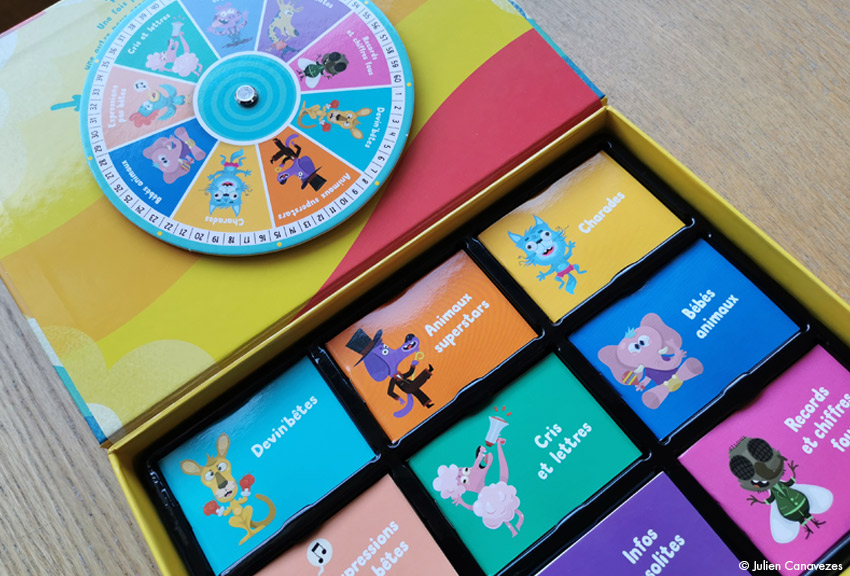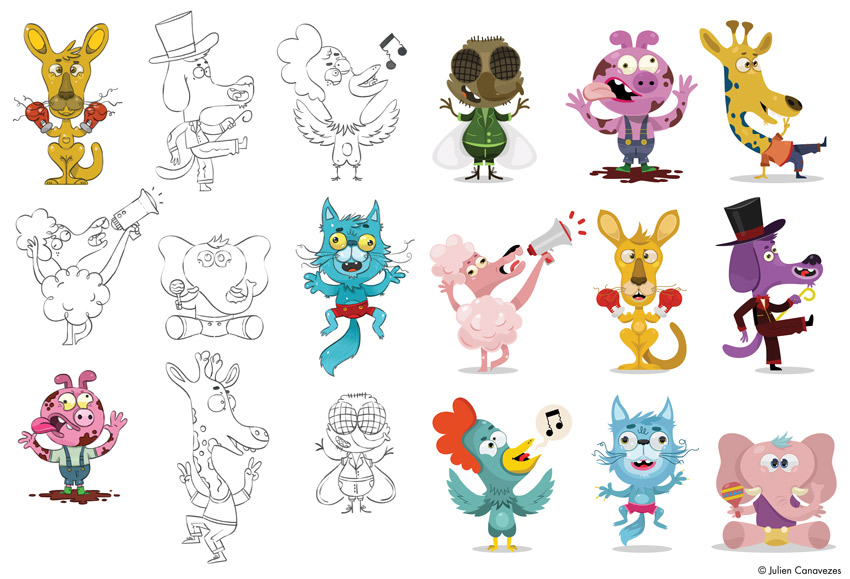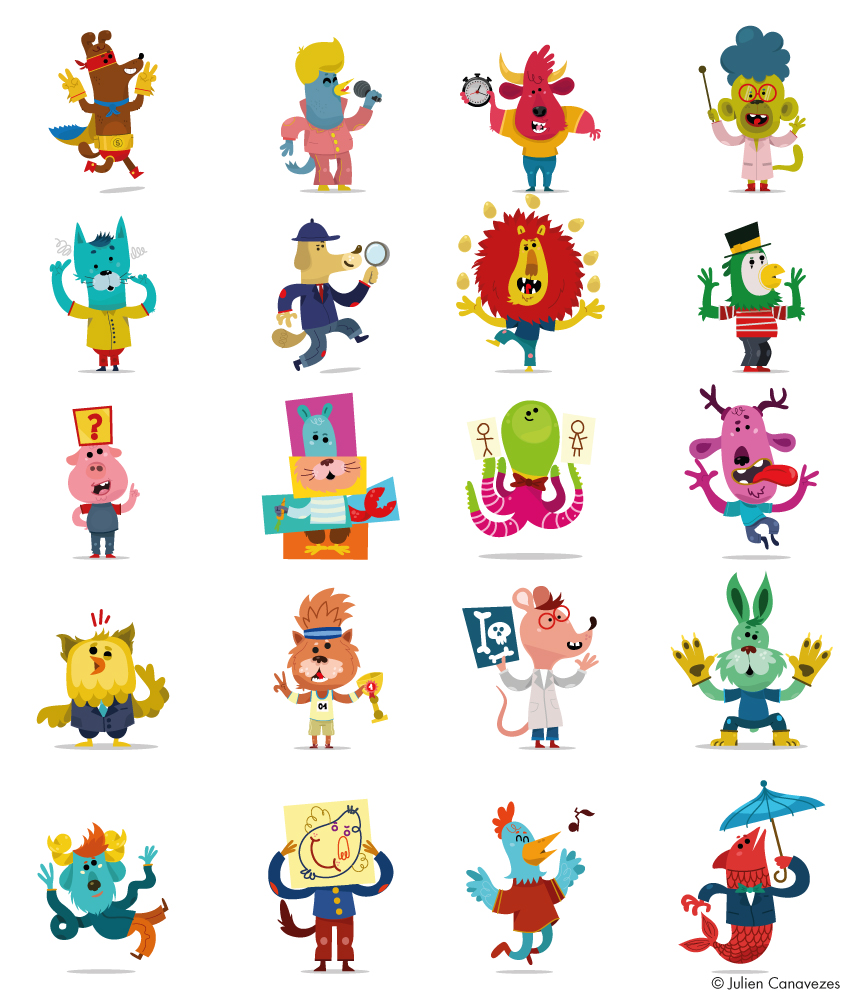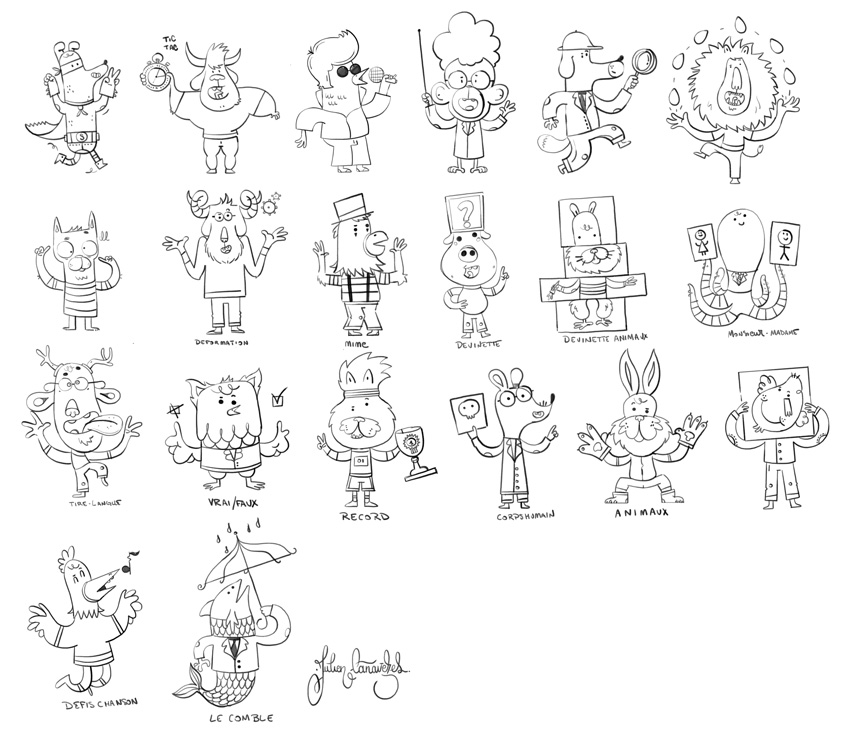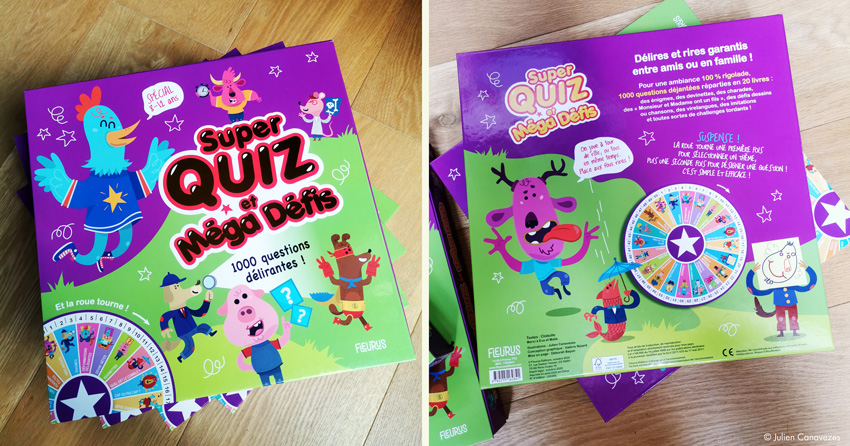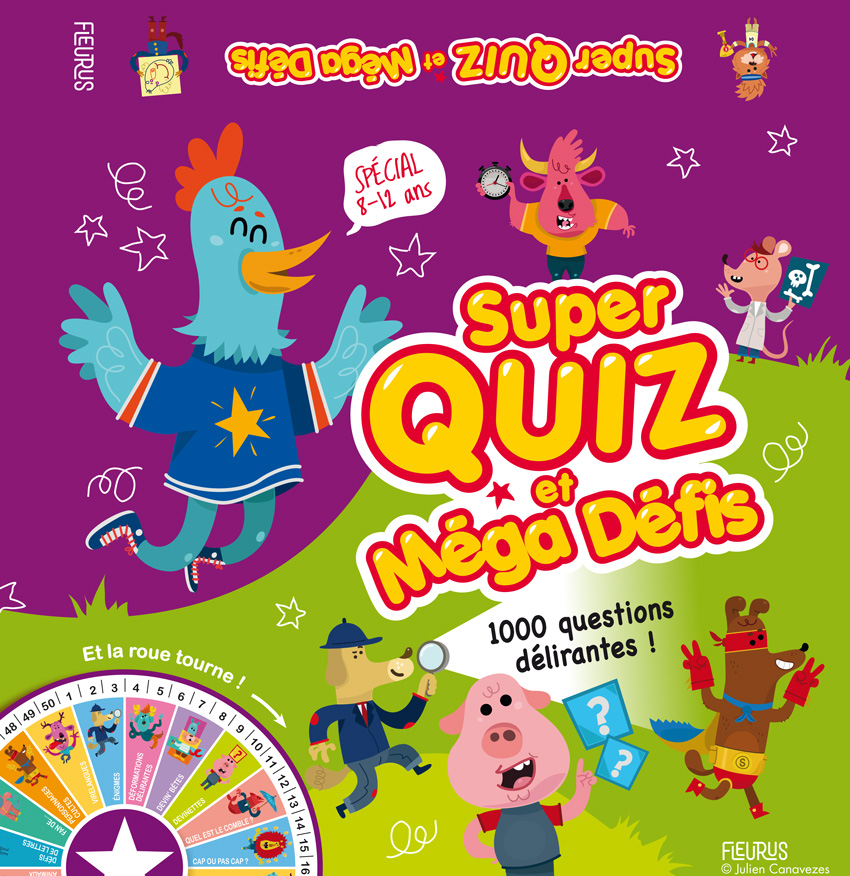 Children's illustration 
I am a well-established children's illustrator and I am passionate about my work. I feel like there are so many different themes to work on. I can be asked to create children's book illustrations, educational posters and even sometimes board games illustrations and assets. 
I was called upon by Fleurus publishing house to create illustrations for the board game "Super quiz et méga défis". The game rules are pretty simple, you need to spin the wheel to get random dare challenges.  You also get an extra 1000 crazy trivia games. It is a fun family game for kids 8-12 years old. 
I had already created superhero themed illustrations for the game "Superquiz" but this new project was different because I had full freedom and I could choose to design either human or animal characters. I decided to draw animals for a change. 
The only instruction I received was to create illustrations that would be crazy and playful. Needless to say Fleurus had come to the right place ! 
The illustration process
I had a pretty good idea of how I wanted my characters to look but I still wanted to submit my sketches for feedback to make sure they were as my client envisioned them. This is how I started sketching and after a few phone calls I could get to the colouring. For the colouring I wanted a "flat design" style to my illustration, but at the same time keep some shadows and lighting.
The issues we face with "flat design" is that it can make illustrations look sometimes dull and lacking appeal.
Here you can take a look at some of my animal character illustrations that I made for a kids podcast. 
The art director chose to work with me because they knew I'd be a great fit. It is equally important to mention that I really enjoy working on children's media themes, whether it's for marketing to children's campaigns or for children's books. 
For any type of children's media design please feel free to contact me by phone or email. 
---
Client :
Fleurus
children's illustrations
Edition
Illustration
Mascot