Accueil » Illustration » Cartoon edutainment game mascots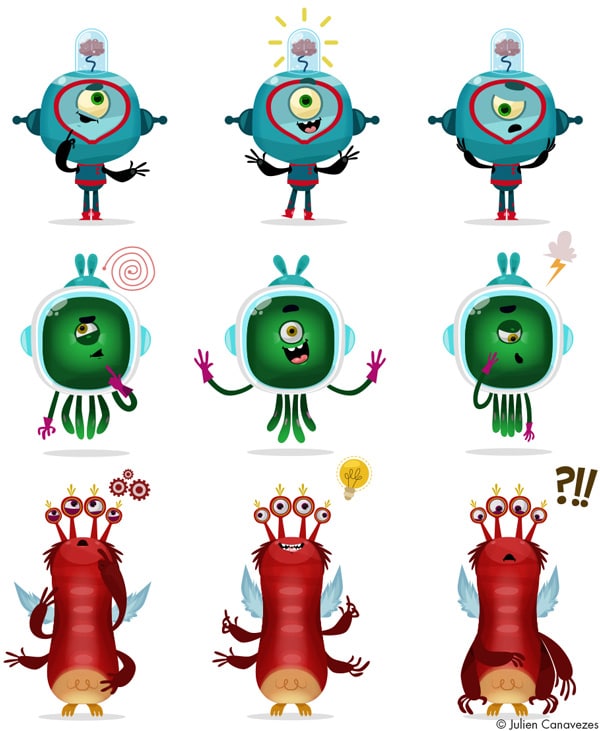 Mascot characters animated gifs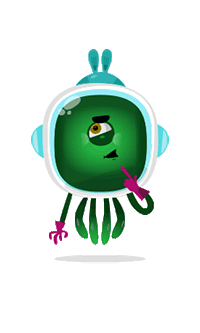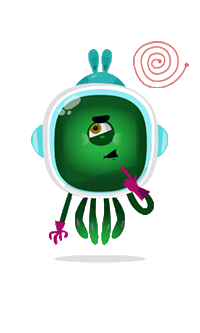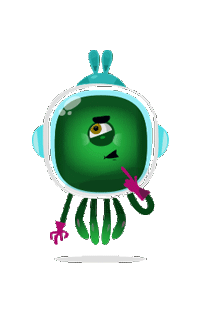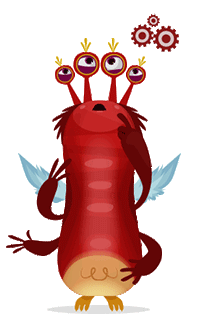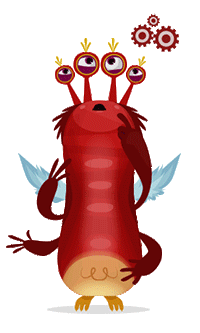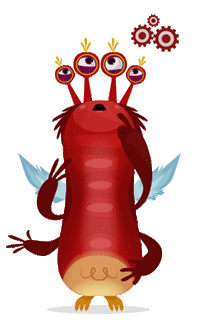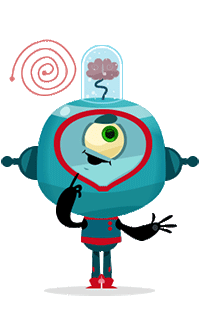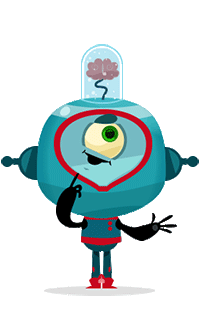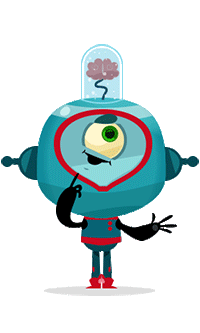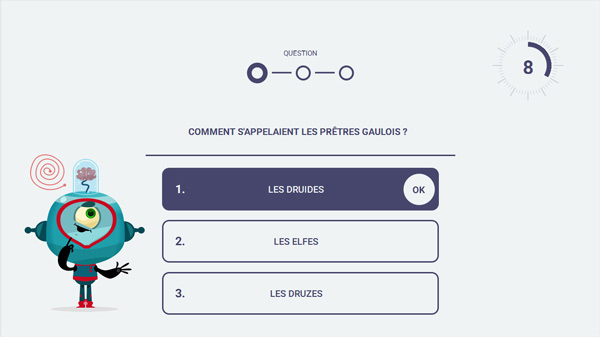 Mascot designs for "edutainment" games
Here are some various mascot designs I've created for a quiz game on general knowledge (this was an educational game mainly for kids). I pictured each character in different expressions and movement and then created animated gifs out of them to make them come alive. I used vector graphics for an easier animation. Character design for "edutainment" games for kids/ Web and TV / Youth illustration / Vector graphics in 2D / faux 3D.
Creating mascots for kids media or for companies is the essence of my work as a professional illustrator. Many companies or publishing houses call upon my experience to create their mascot characters because they trust their needs will be perfectly met. 
Please feel free to take a look at some other mascots I've created.
Mascot design 
Based on the experience I've gathered in the field of graphic design and more specifically character design, I suggest we could work together to create the perfect mascot for you. The way I like to work is to start by offering you up until three different character sketches, touch them up if needed and lastly we can talk about the colours you will choose for the character that will be the face of your advertising campaign. For the colouring I will advise you to use vector graphics that offer greater flexibility of use. Vector graphics allows no loss of quality no matter how large a format your print or web medium is. 
I'd also like to say I can picture your mascot in different situations to show the character from every angle. I will ask you to let me know if you also need to animate it so that I take this factor into account when sketching and colouring it. 
---
Client :
France TV.
children's illustrations
Communication
Illustration
Mascot