How to find the perfect freelance artist ? 
Are you looking for a freelance illustrator and are not sure how to go about finding one ?
Here are some tips to help you find that rare pearl.

Search engines
Nowadays googling " looking for an illustrator " or simply  "illustrator " might just not be enough. In fact you might just end up on associated research about what's an illustrator role or how to become one, whereas what you're really looking for are actual illustrator's websites that display their artworks.
If you want to use google I'd advise you to narrow down your research and google  " mascot illustrator " " children's illustrator " or "illustrator and brand identity ". The more accurate you will be the more your research will be successful. Don't hesitate to use Google Images as it will allow you to get a quick overview of potentially interesting profiles. You will have to sometimes skip the first and second Google pages in order to find attractive illustration books. 
You should note that search engines such as Qwant or Ecosia may have a less elaborate algorithm but are still as efficient as Google to me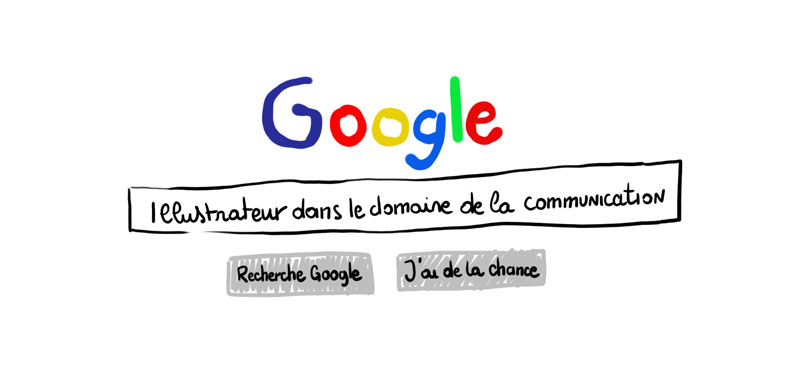 Freelancing platforms
We can notice there are more and more specialised platforms in freelance graphic design on the internet where you can hire freelance artists who are near to you. I have got a clear-cut opinion about this, even if the idea is good, I think the reality of it is quite different. I wonder why look for an illustrator or graphic designer near you while by definition a freelance artist works from home and there are therefore little chances you ever meet him. Not to mention that those kinds of platforms ask you to pay the creation's full amount up front, which is a questionable practise to me. 
Finally be on the lookout for bad surprises as their rates are often bait and switch techniques…
Illustration agents
Illustration agencies work with a variety of different illustrators. They deal with the invoicing, the transfer of rights so that everything is neat and transparent, and take a 25 to 30% percentage on what an artist earns.  Is that the cost to pay for peace of mind ? Most of the time big agencies are the ones that call upon illustration agents because the financial and transfer rights issues are important.
The social networks
At the age of social networks it is hard not to use Facebook, Instagram or even LinkedIn. Illustrators have a special relationship with Instragam since it allows them to post their artworks easily, get instant feedback and build a community.
However LinkedIn remains the most interesting one as it is a platform that connects the world's professionals. Actually I don't know any professionals in the communication/marketing area who don't have a LinkedIn profile. Therefore if you are looking for illustrators via this platform, you will be connected to a professional, not an inexperienced artist without any legal status. Do not hesitate to add me on Linkedin: https://www.linkedin.com/in/toyzmachin/
Word of mouth
When looking for a professional illustrator, word of mouth can prove itself very effective. If one of your contacts has been happy with the work of a freelance illustrator he will share that experience with those around him, which is a guarantee of quality and trust. Word of mouth is a wonderful way to find that rare pearl. However you will have to check that his graphic style corresponds to your needs first. 
As I am sure you have understood, there are tons of illustrators and graphic designers on the internet. It is a real jungle ! So how do you choose ? 
The illustration book is the key. 
Look at an illustrator's art book carefully to evaluate his professional level. Are you dealing with a senior, experienced illustrator or a beginner ? What's their style ? Is it realistic, childish, fantastic or humorous ? Can he combine different styles ? What software does he use ? (Photoshop, illustrator ?) Is he more into flat or textured design ? 
And finally is it important to have some client references ? An illustrator often works with a variety of clients (small, middle size to large agencies and SMEs) which is often the sign that you can trust him. An illustrator who have solid references doesn't have to be more expensive than the one having less "prestigious" references
You have made up your choice, now what ? 
When you've settled for a profile you find interesting, don't hesitate to contact the person by phone first. Having a good feeling is extremely important, even if you will probably not meet in real life. I can not stress this enough : a good feeling and mutual understanding is key.
Download my pdf illustration book
You now have all the keys in hand ! Now, It's your move! 
If you wish to contact me, don't hesitate to do so by email or by phone, I'd be glad to answer your questions.