Accueil » Graphic design » Illustration and Graphic design
Mind Mapping :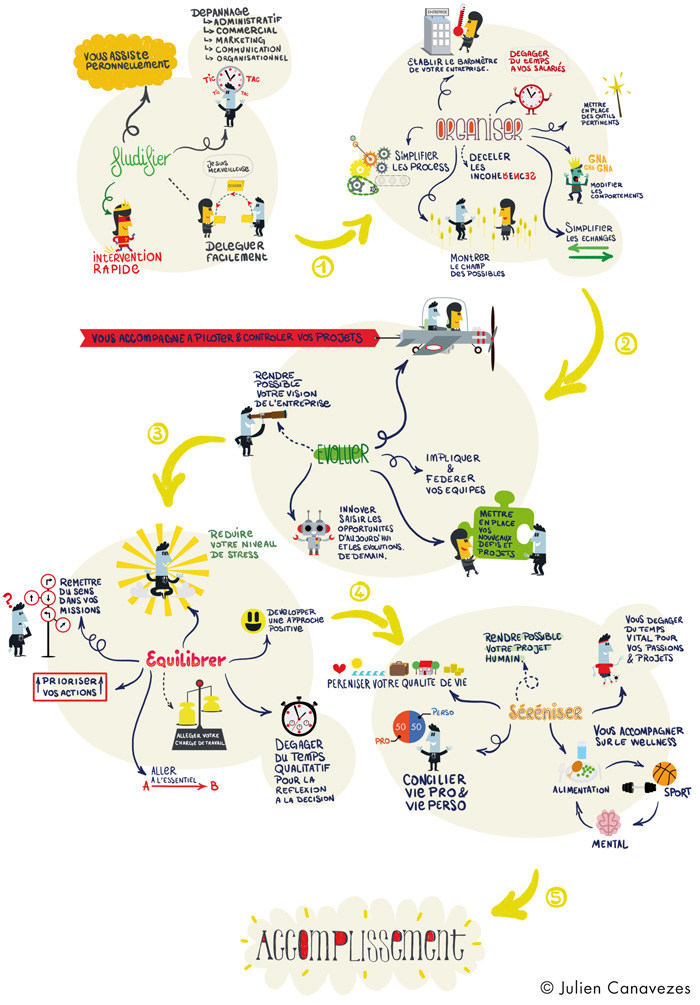 Layout : 

Printed graphic model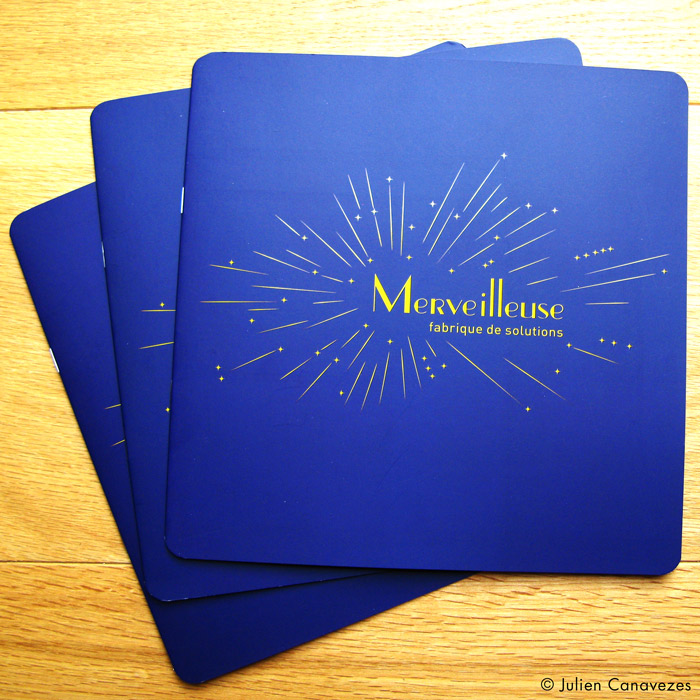 Printed layout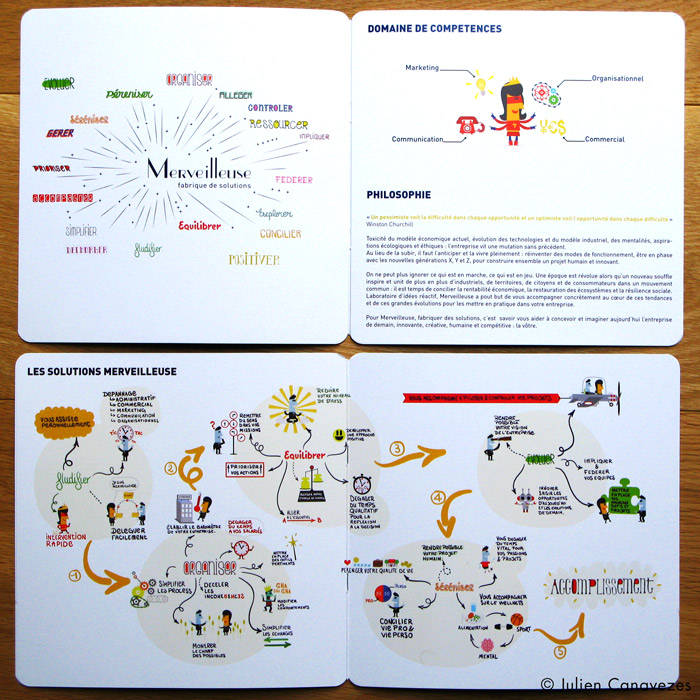 Illustrator graphic designer
The Merveilleuse agency, based in Paris, hired me to carry out the realisation of their sales brochure. I was given free rein for the creative part but I was briefed to include both typographic illustrations (that would represent the company's key words and values) and a mind map in my design. So what's a mind map ? It is a graphic diagram for representing ideas using a nonlinear layout such as images, typography and keywords arranged around a central concept. For this project the aim was to use this process and work on ideas behind the words like "organising", "evolving" or "balancing" that are all linked to the final world "fulfilment". For this reason I got to demonstrate all my skills as a graphic designer as I got to work on the brochure layout (using Indesign), create the mind map illustrations (using Illustrator and Photoshop) and do all the typographic work. If you are a company, an agency or a start-up looking for a well established illustrator and graphic designer who will carry out your project from A to Z, please feel free to take a look at my work on my website and contact me so that we can discuss your project. 
---
Client : Merveilleuse
Communication
Graphic design
Illustration
Infographic