Accueil » Illustration » Fashion illustrator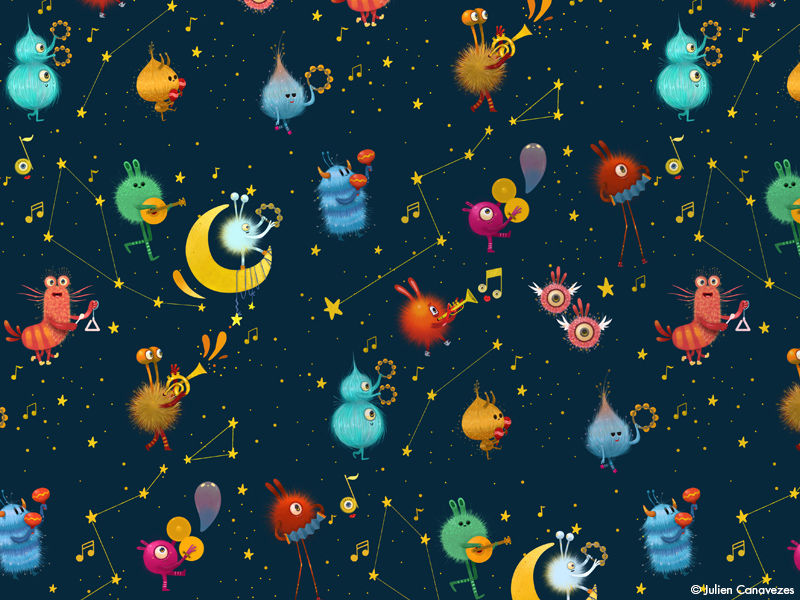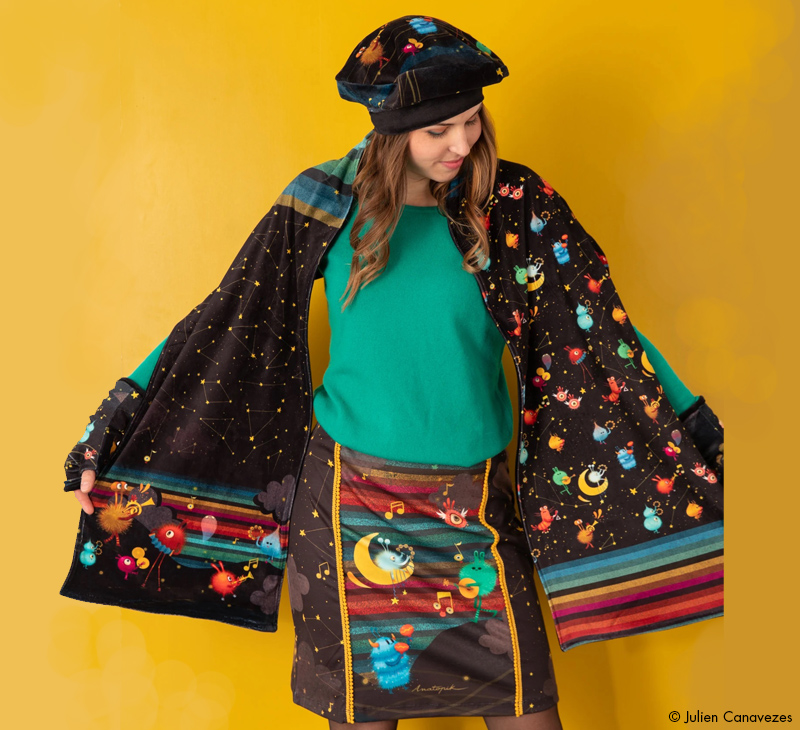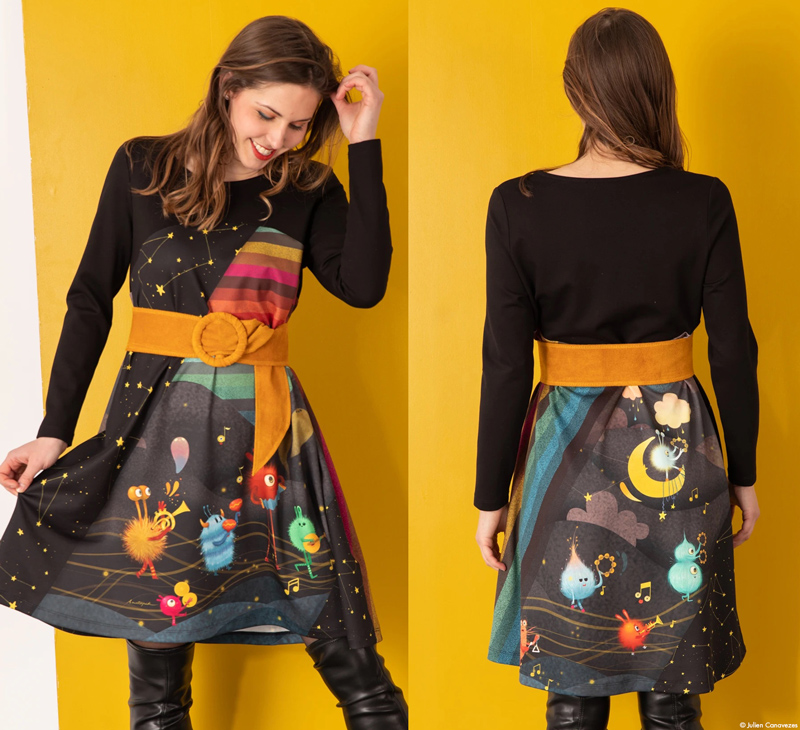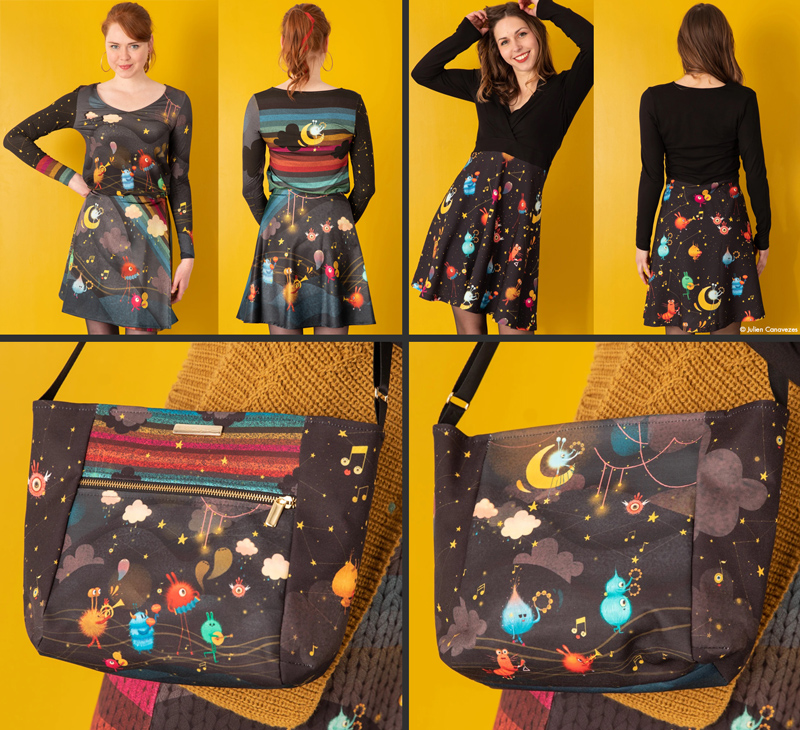 Creation of illustrations of character shows for fashion and textile
For years and years now, I have been developing little monstrous characters in parallel to my work as an illustrator for communication. Often furry and always friendly and sweet I illustrate these little mascots when I have a little free time to please me, it is a kind of outlet. I communicate very little on my little monsters except on my instagram page where I show more personal projects.
The brand Anatopik specialized in the feminine fashion a little regressive contacted me in order to I site "to make return a new talent". They had flashed on my little monsters and asked me if I could work on a winter collection for them. I found the idea surprising and very interesting. So a new experience was offered to me, the one to realize illustrations for fashion and textile.
I would like to specify that I worked on the illustrations and patterns, but the design of the dresses, t-shirts and other accessories was not of my resort but of the stylist.
White card illustration
Rare enough to be underlined, the brand Anatopik gave me carte blanche on the theme. They simply gave me a moodboard with the characters they liked from me and that's all.
So I wanted to make festive illustrations with characters that have fun and make music. I imagined that this collection would be ideal for a party, a concert, or a little night out with friends, a festive and joyful collection.
Method of work
Before starting my work, I first submitted my ideas to the stylist in charge of placing the different illustrations and patterns. So after I told her the theme and the artistic direction I wanted to approach, I then drew a sketch. The sketch was the subject of various back and forth. This first phase of work is very important. After validation, I started on the color. I made all the illustrations via Adobe Photoshop and then made different patterns that can be found here in pictures.
This work of textile and fashion illustration is a new experience and also a new string to my bow that I hope to renew soon.
---
Client :
Anatopik