Accueil » Illustration » Freelance typography illustrator & typographer composition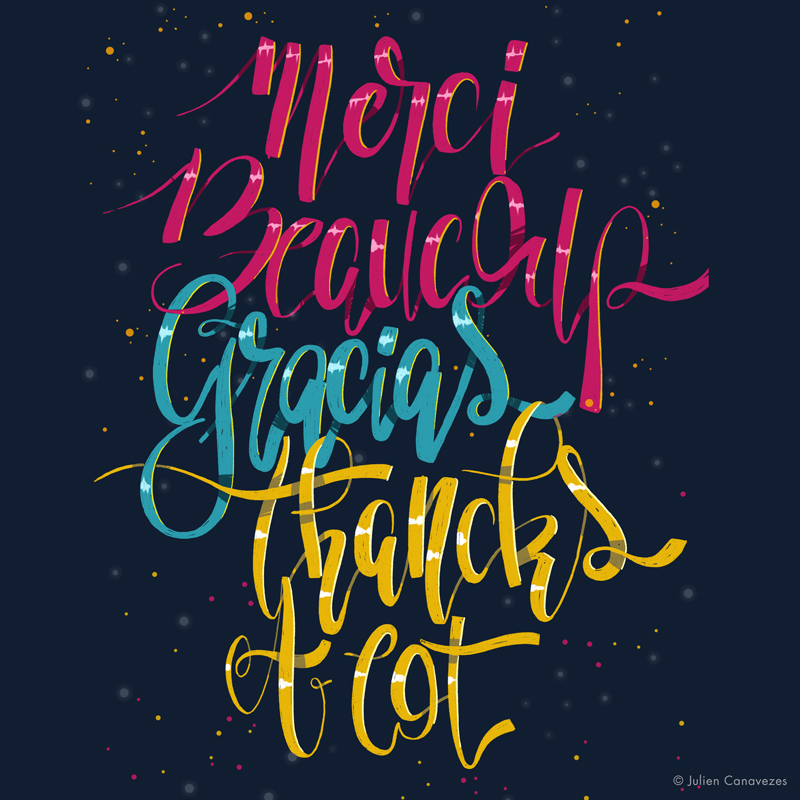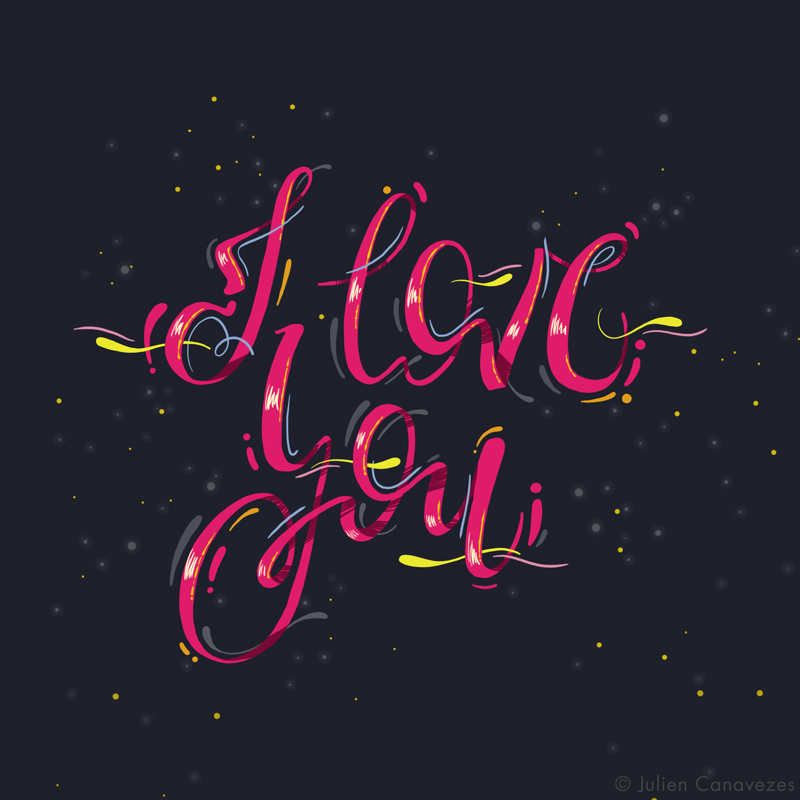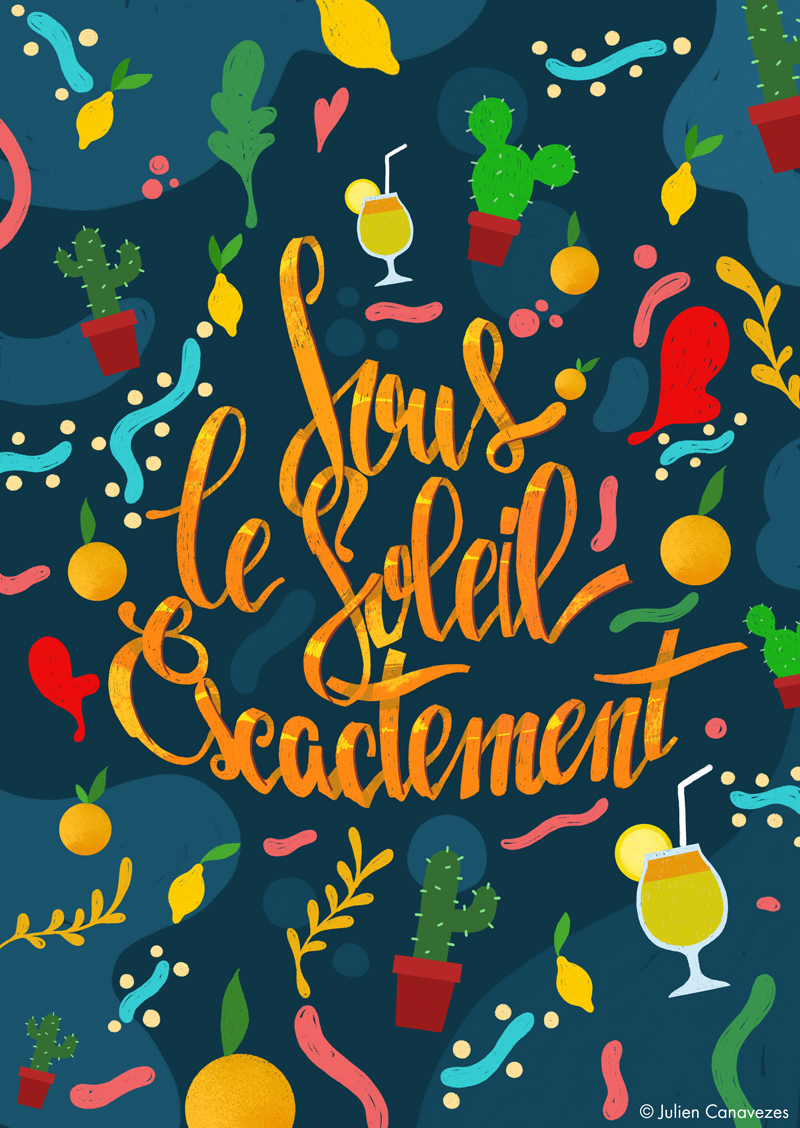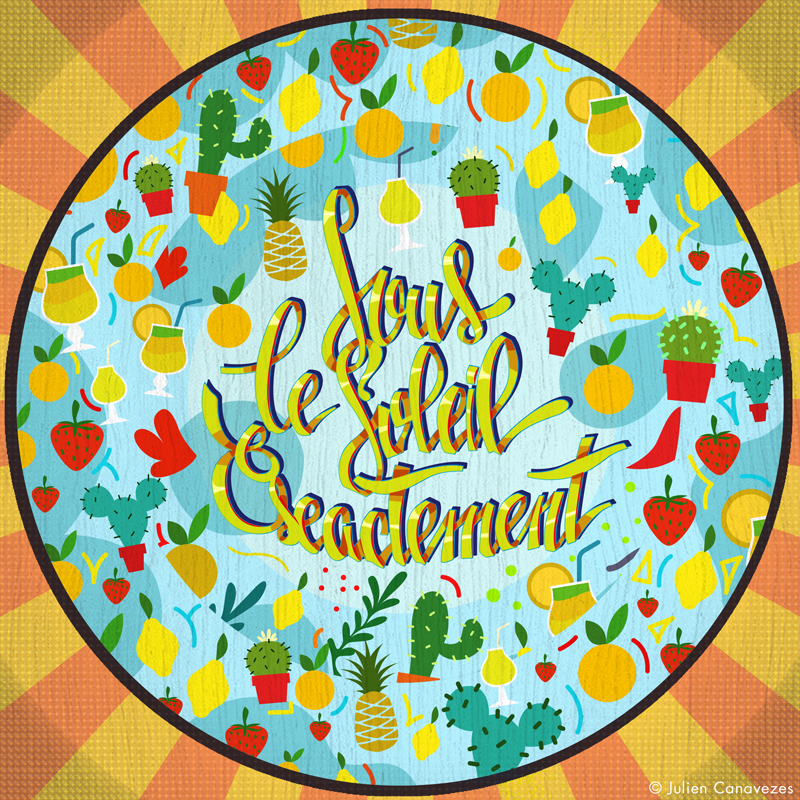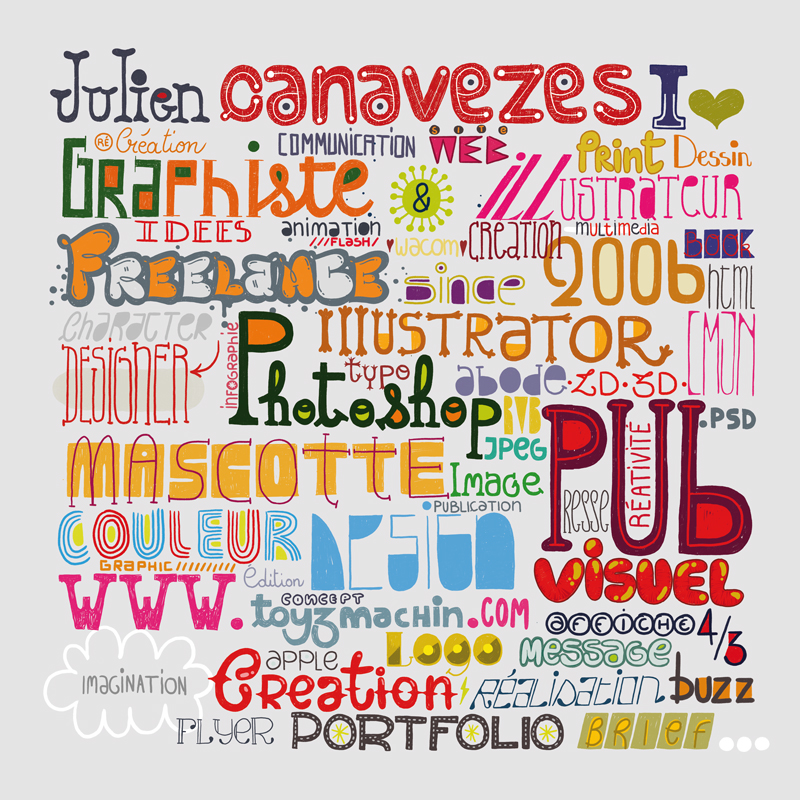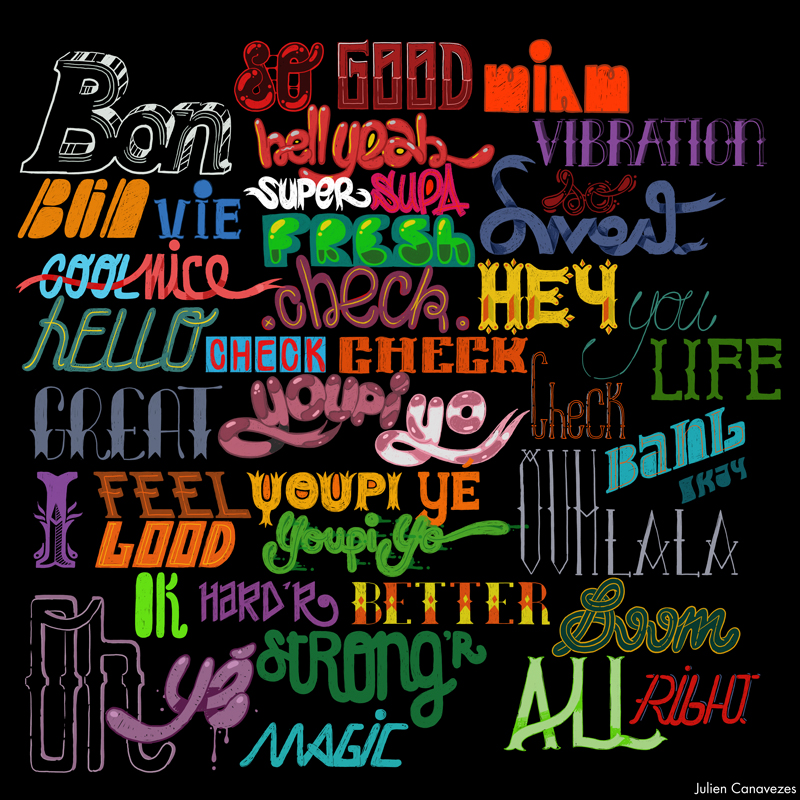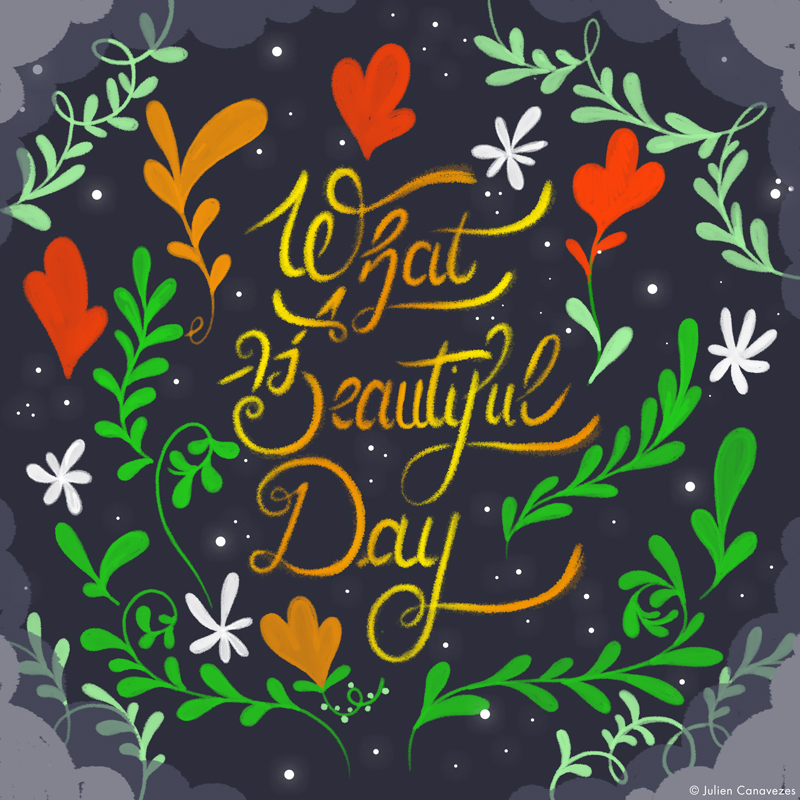 Typography illustration
Typography is a vital component in the world of advertising and communication in general. It helps grab the reader's attention and communicate any kind of messages in a playful, original, educational or romantic way. Typography is widely used in greeting cards whether it is for declaring your love, thanking or congratulating someone. There are endless possibilities!
I'm used to creating the typography either by hand via Photoshop or using vector graphics. I like a "rugged handmade" look to it, as if one can see all the pencil strokes, almost like a chalk on board effect.
Most of the time I combine typography and illustration for an optimal and playful communication with a clear and strong message. 
Typography also has an important role in the infographics I do for compagnies and communication agencies and allows me to have both numerical data and important indications while keeping a strong, clear and distinctive graphic style for maximum visual impact.
If you need an illustrator who knows how to combine typography and illustration, you've come to the right place. Just send me your specifications, whether you need computer graphic designs, greeting cards, posters, flyers or even character sketches and typography. I will be able to advise you and above all create the visuals you need for your communication.
We can get in touch via email or directly by phone, so I invite you to click on the contact section so that we can talk about your future illustration and visual communication together
---
Client :
Travail personnel.
Advertising
Communication
Illustration
Press