Accueil » Edition » Graphic designer and illustrator for children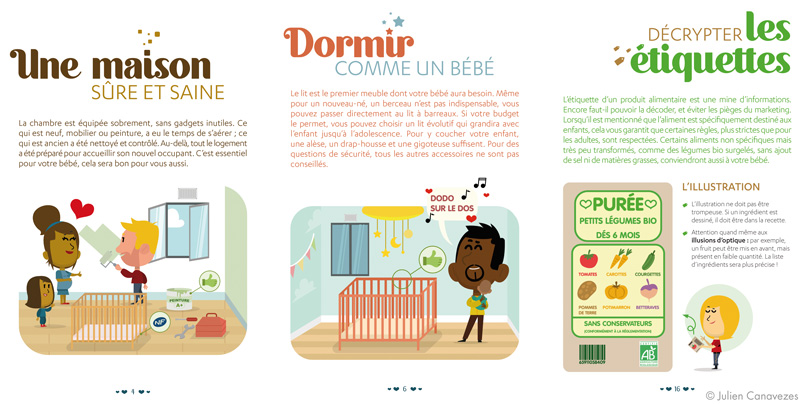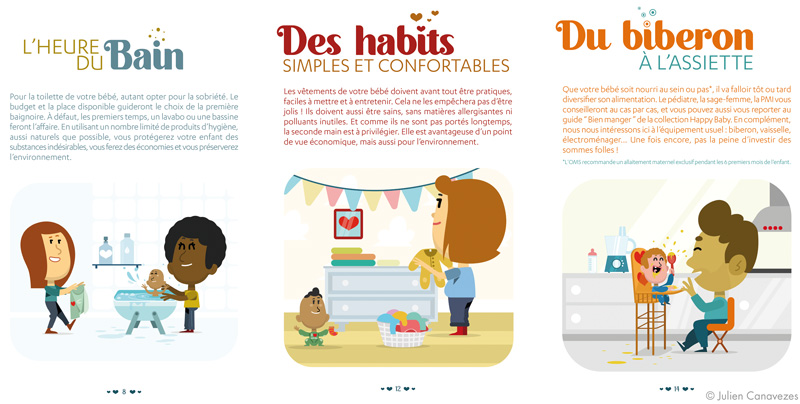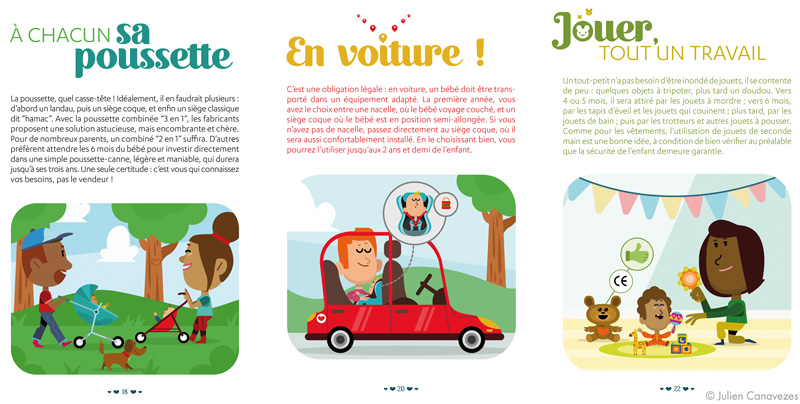 Graphic designer and illustrator for children
La Boite Rose called me because they needed a graphic designer and illustrator for their guide for parents. This guide called "Planète Bébé" aims to give advice on topics such as: nappies, disposable or washable? Which bathtub to choose for baby's bath? What type of clothes for your newborn? In short, there are many questions that can be asked when your baby arrives.
The problem with this guide is that there was a lot of text and it had to be broken up. So I created illustrations in the form of sketches to support the text. A playful and educational style without being too childish. I played a lot on the roundness, so that the style is as soft as possible with rather pastel colours.
This guide is distributed in maternity wards and was produced in collaboration with the journalist Thomas Laurenceau who has worked for the magazine 60 millions de consommateurs and was also a columnist on the programme "On n'est plus des pigeons".
Skills: character creation / character design. Declination of the illustrated characters in different situations. Style adapted to the target (young parents).
Communication, advertising and publishing agencies regularly call on my skills as a graphic designer and illustrator for young people. Over the years I have been able to carry out a large number of projects on all types of subjects. From the creation of illustrations for textiles to posters, but also board games and, more surprisingly, illustrations on bandages.
---
Client :
La Boite Rose
children's illustrations
Communication
Edition
Illustration