Accueil » Illustration » Illustrator for music festival advertising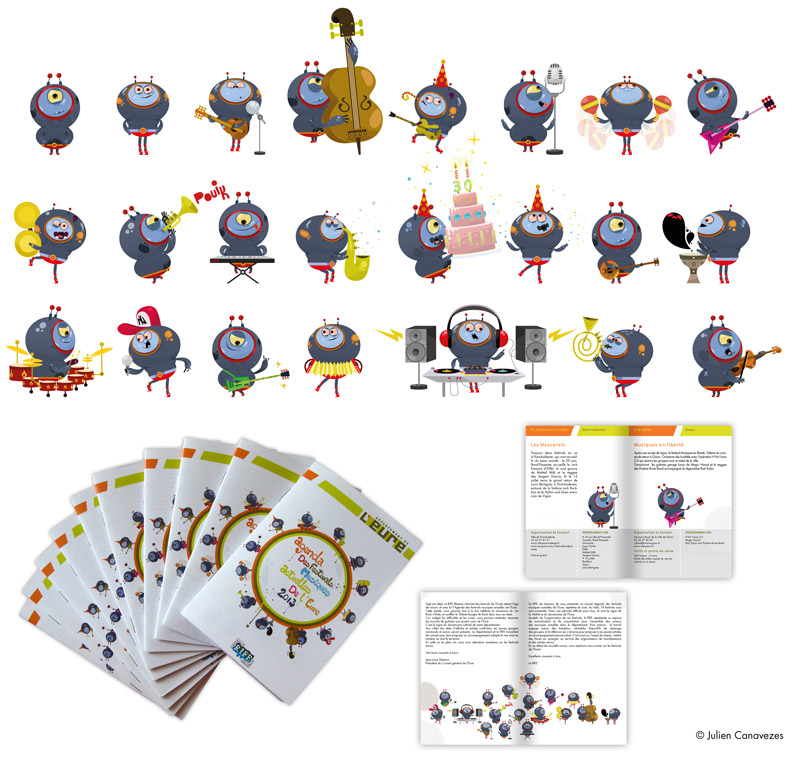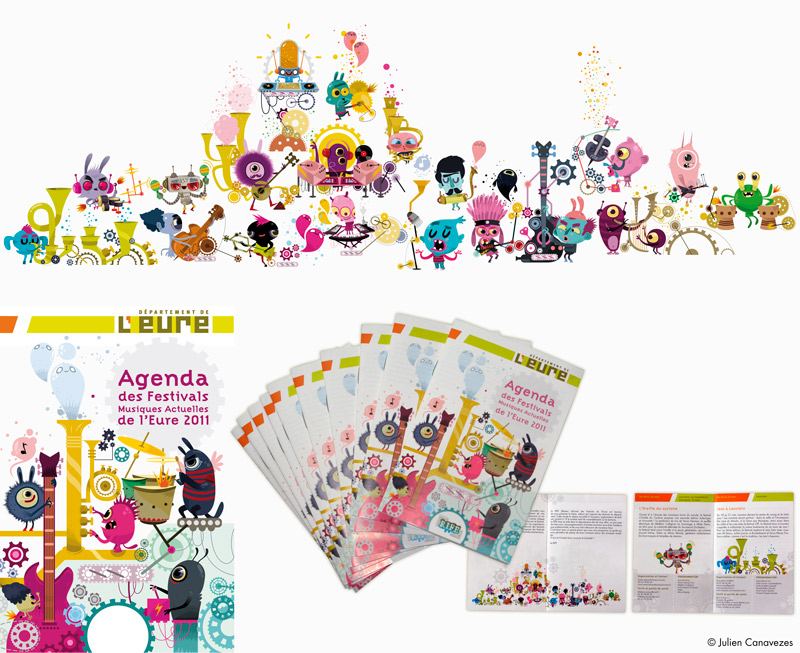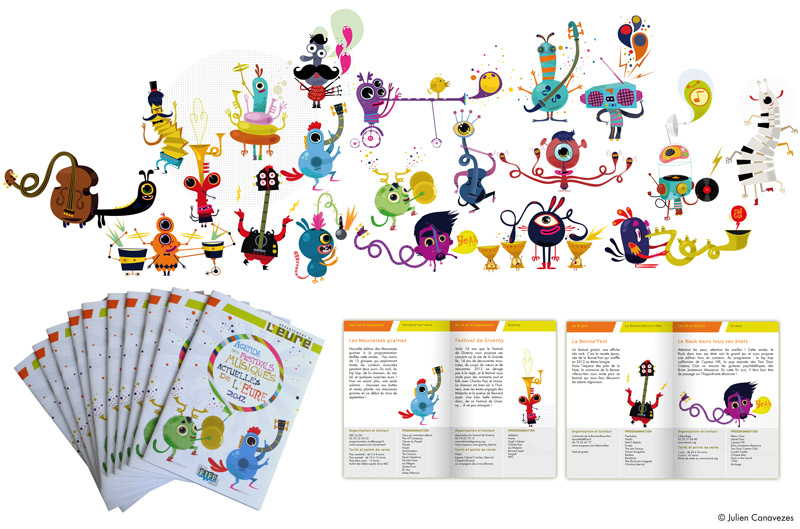 Design of the Eure's festival calendar
I was commissioned by the Eure's festival for the 3rd year in a row to create illustrations primarily for use on the festival's calendar, but that would also be printed on the festival's poster.
I was briefed to design a fun, playful mascot character playing an instrument. This was the biggest part of my mission as it had to reflect the festival's spirit to best meet my client's expectations. I was also required to present variations of that same character with different mood, expression or poses and to add some music accessories and instruments like guitars, drums, violins.
Managing the client's project from A to Z
I worked on every aspect of this particular project, from start to finish. Art direction came first as I needed to make decisions about what artistic style to use that would feel fun and playful. It took a lot of reflection and some sketches to create a family of colorful monster creatures each playing a different instrument. Each of them represent a different musical stage (rock, classical, jazz) to best honour the music. 
Design of the festival's calendar and poster layout (using Indesign). Illustrations in the cultural domain. Mascot characters based on vector graphics (using Adobe Illustrator).
More about my world 
I invite you to go to my website and take a look at my sketches gallery.
If you need a quote for a mascot character please do get in touch: call or email me here or fill out the contact form below. Calling upon an illustrator really is essential to build a unique visual communication.
---
Client :
Conseil général de l'Eure.
Communication
Graphic design
Illustration
Mascot