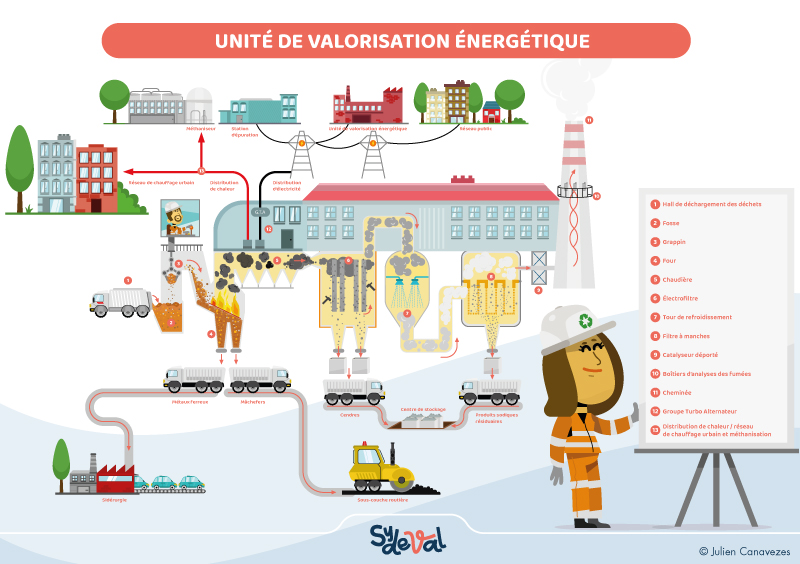 Illustration in the form of a diagram of the energy recovery unit. How our waste is recycled and then how the energy is distributed.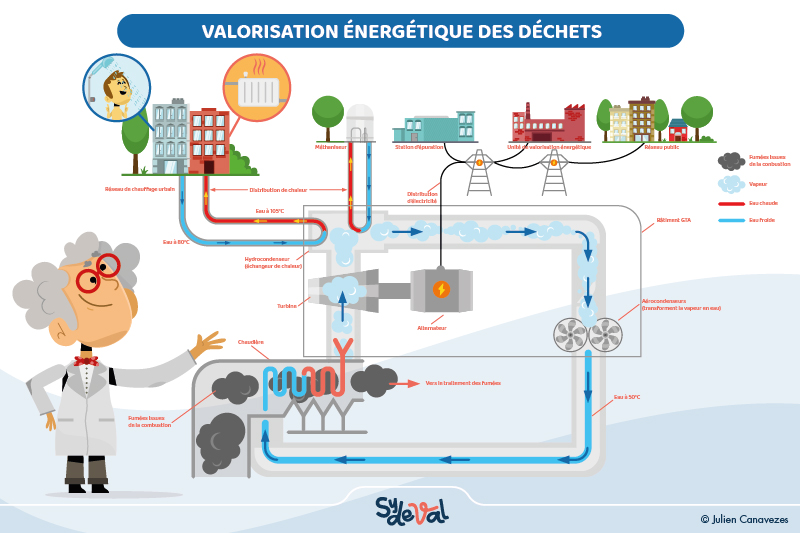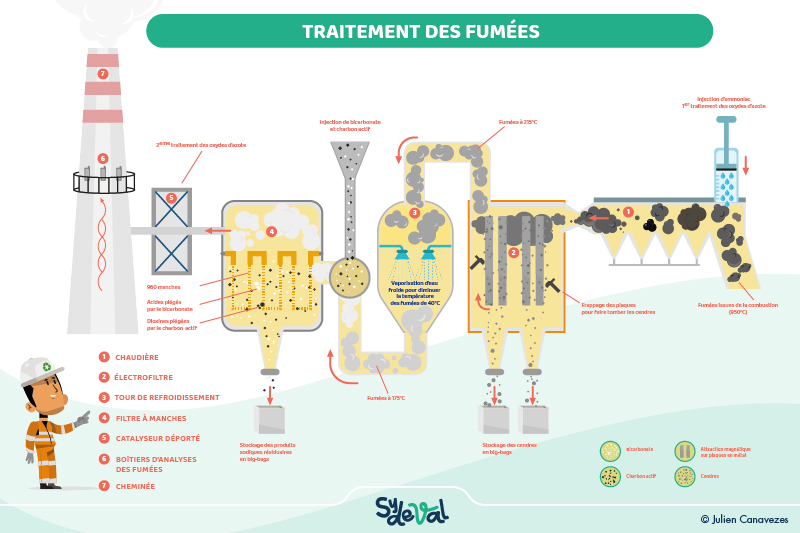 Illustration of flue gas treatment. From the boiler via the bag filter to the water vapour in the chimney.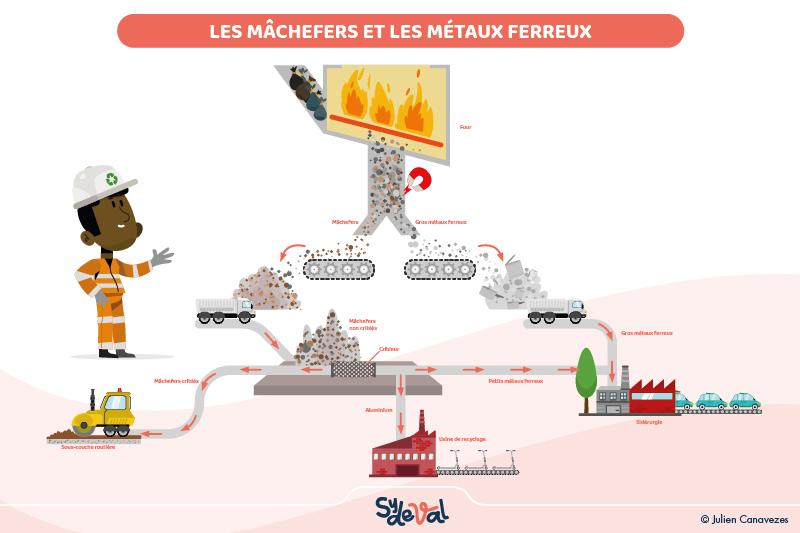 Graphic diagram of bottom ash and ferrous metals. How the metals are recycled and for what future use.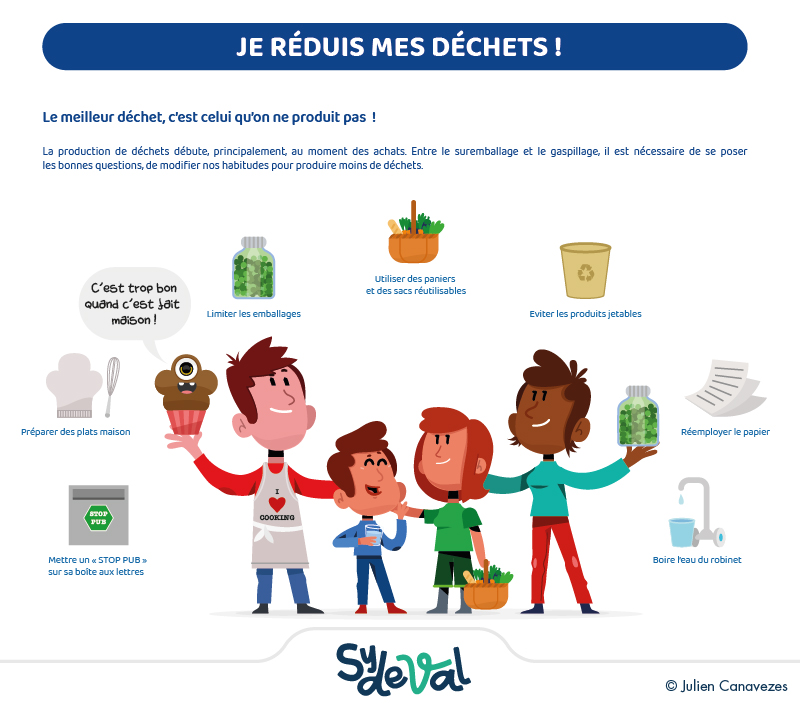 Illustration on waste reduction, such as food, water, paper etc.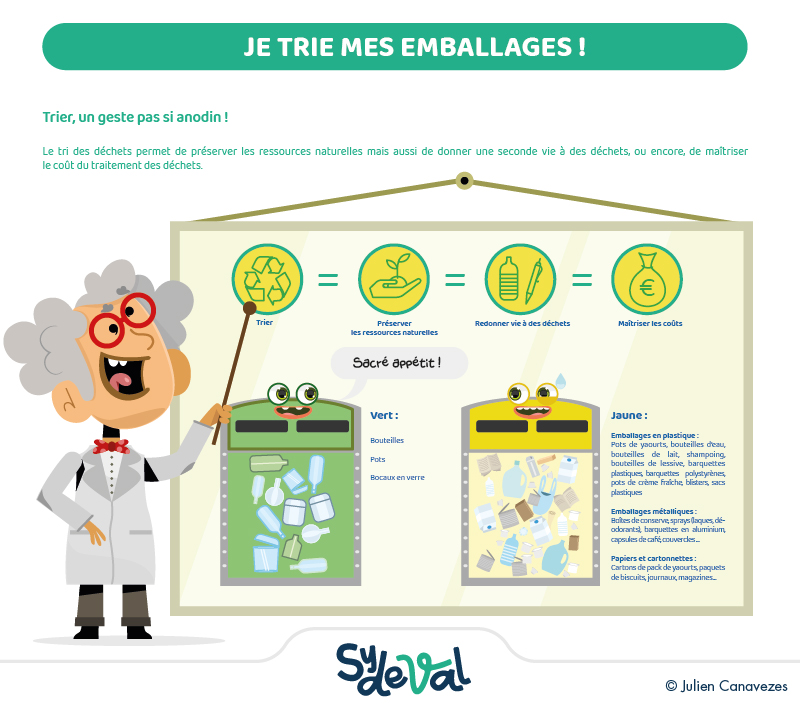 Illustration on the sorting of packaging. There is still a lot of misunderstanding about sorting. This illustration shows what is allowed and what is not.
Illustration on composting, its usefulness, which foods are compostable and which foods are tolerated.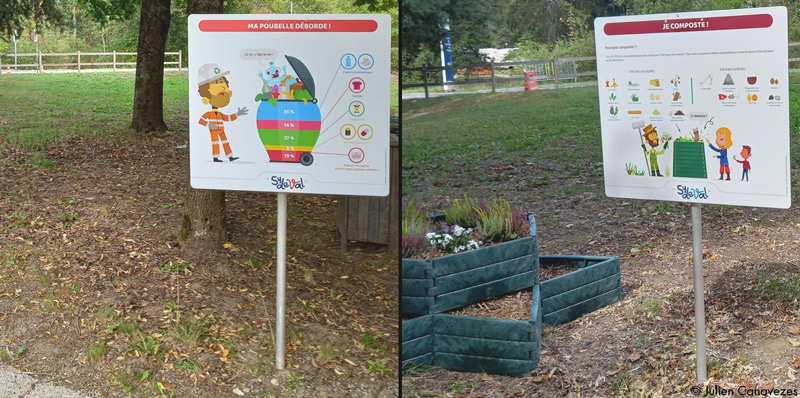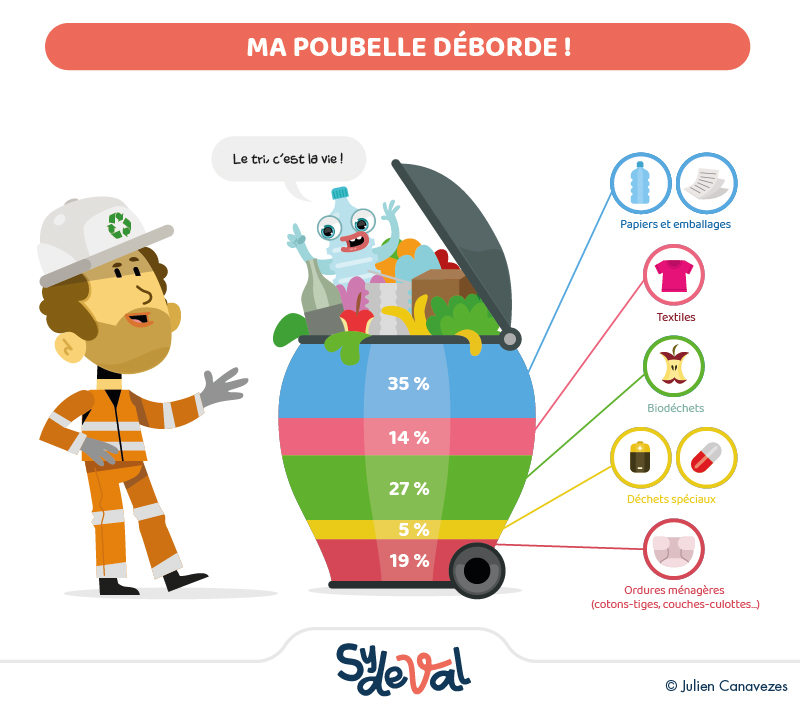 Infographic on the different types of waste, indicating the volume corresponding to each category.