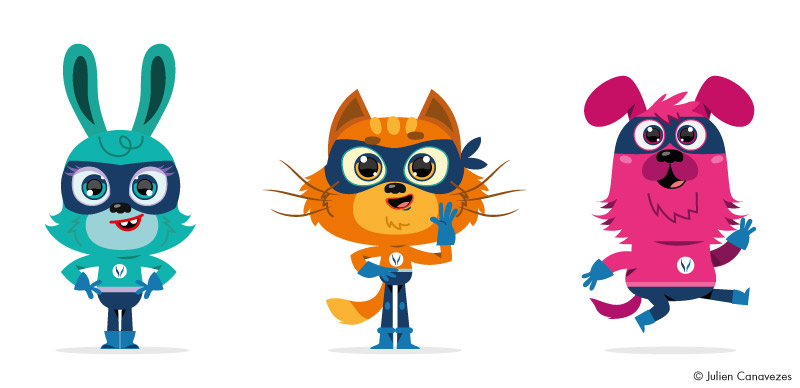 Creation of the youth superhero mascots the rabbit, the cat and the dog for the Synlab laboratories.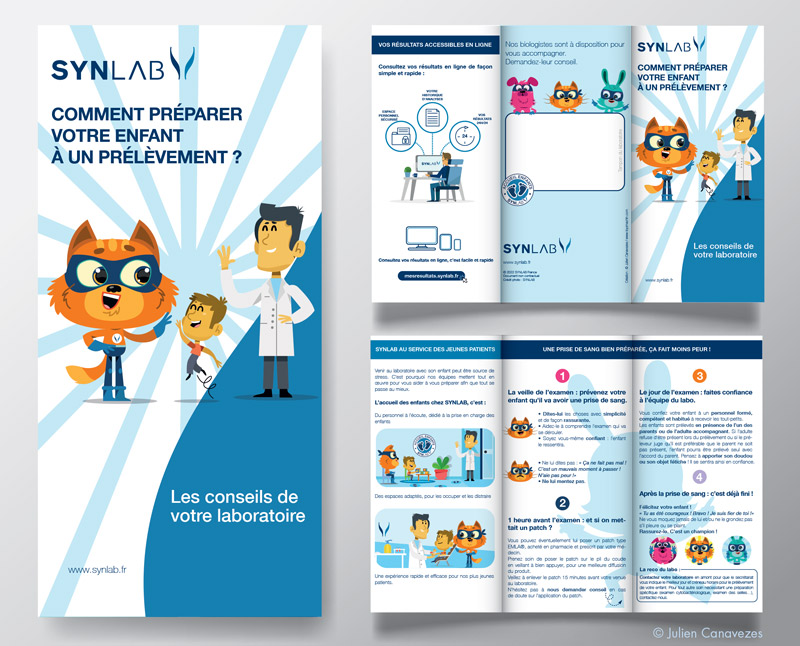 Graphic design and illustration of the Synlab brochure in 3 parts intended for children to explain the steps of the blood test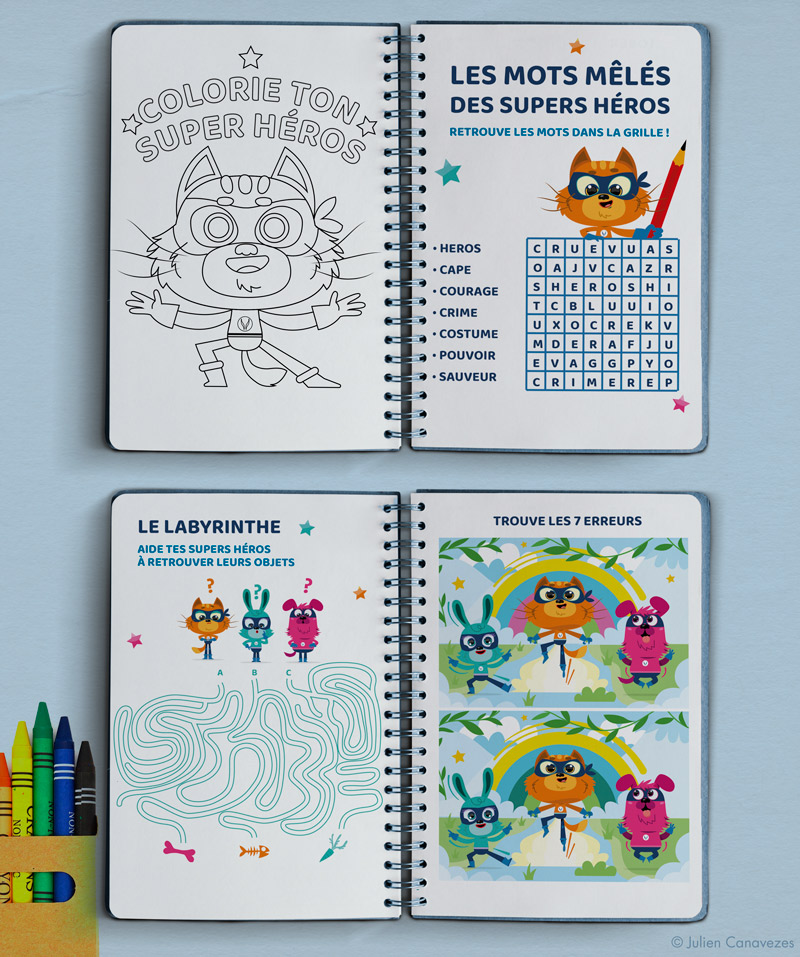 Art direction and illustration of a small game booklet for children. Game book in the form of goodies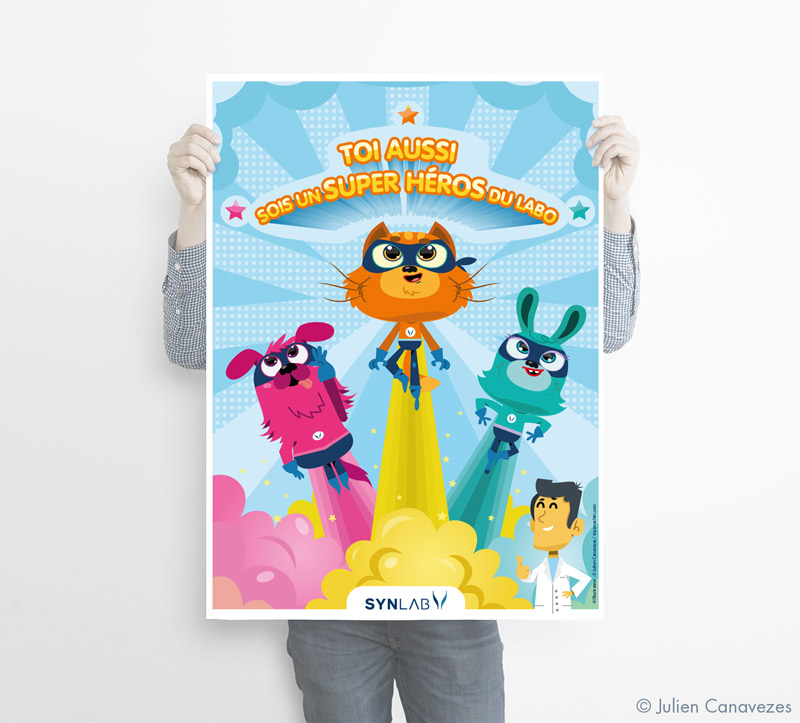 Poster illustration to be handed out to children during the blood test with the Synlab superheroes.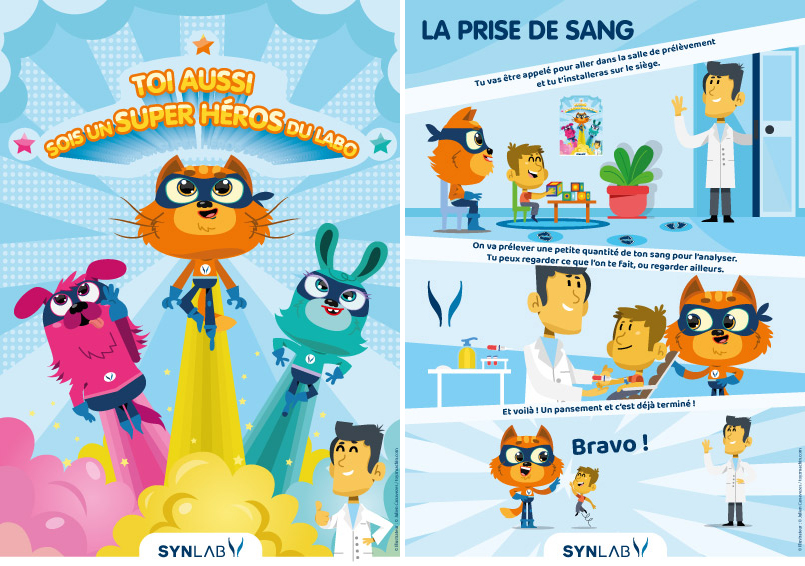 Illustration of a second poster to visually explain the steps involved in taking blood.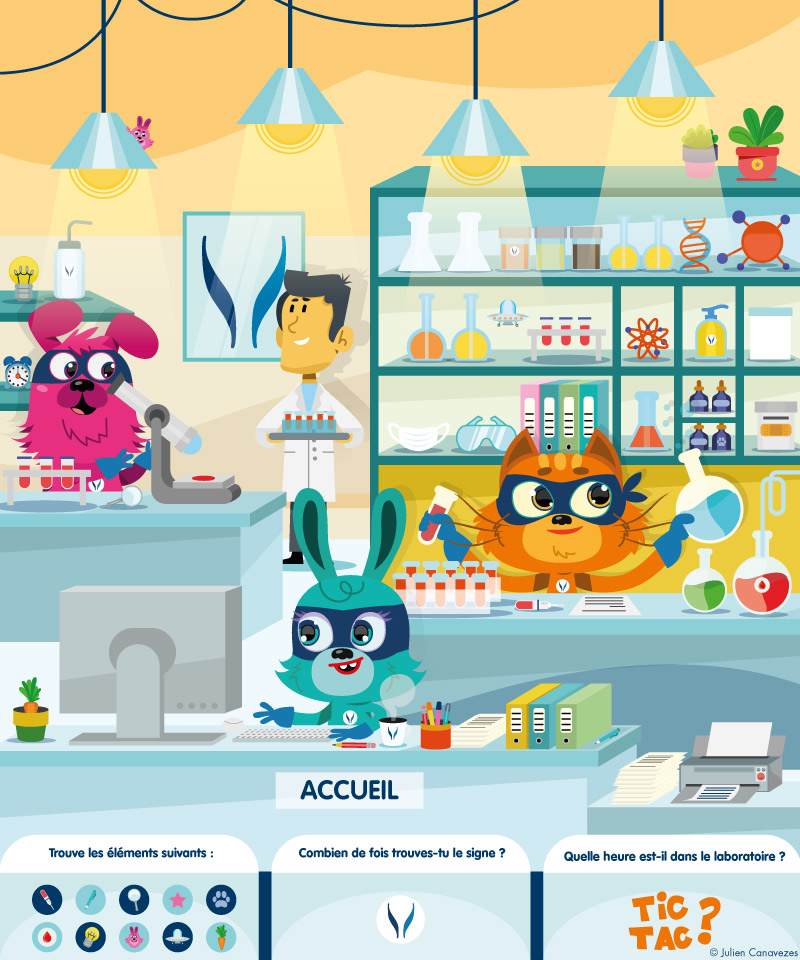 Illustration and graphic design of a giant 100/120 cm poster to be displayed in the waiting room.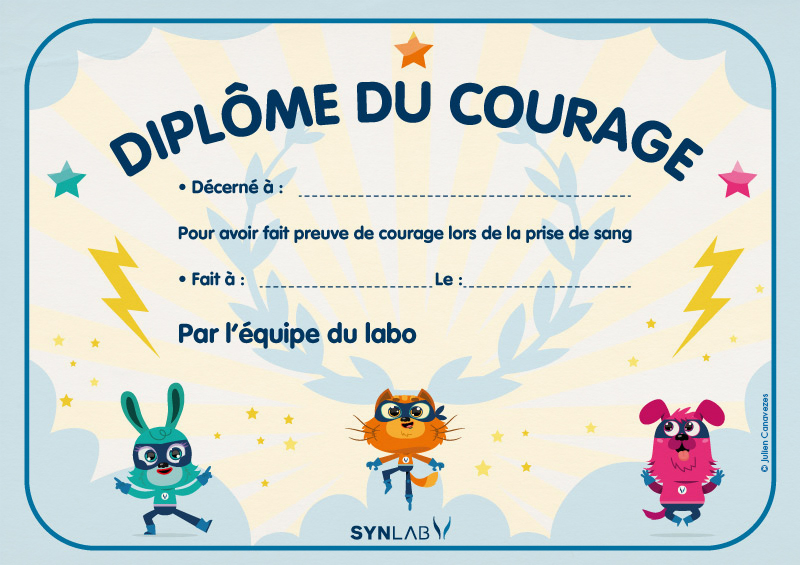 Illustration of a diploma given to the children after the blood test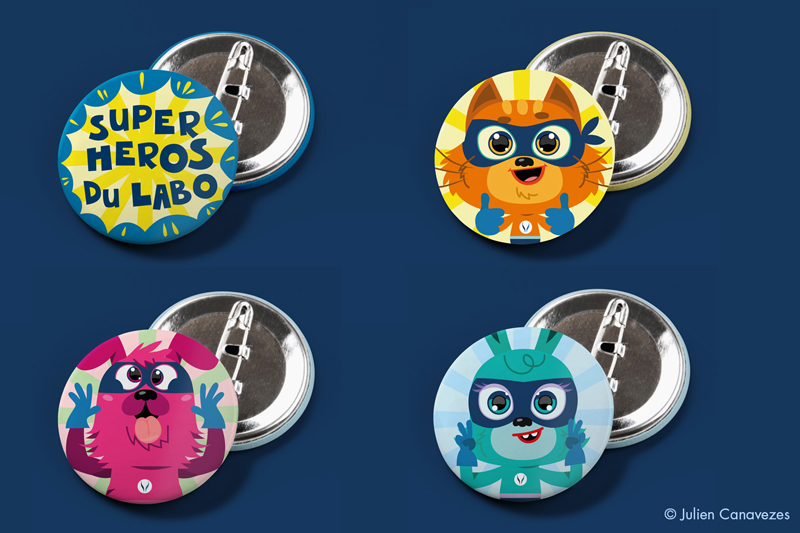 Creation of various goodies: badges / stickers / posters…