Accueil » Illustration » Packaging and ads – Ricola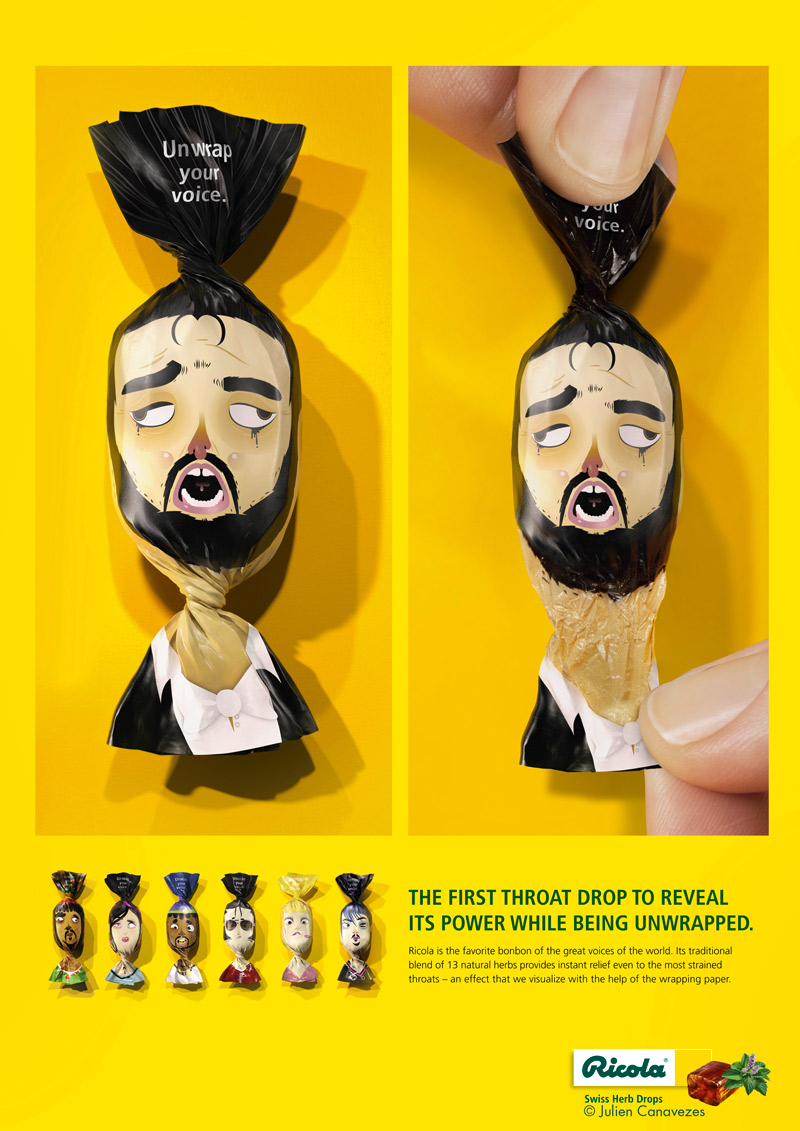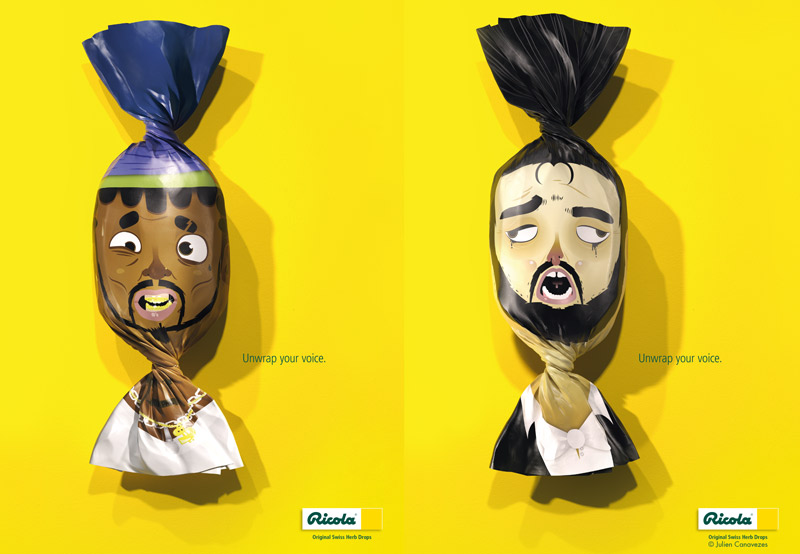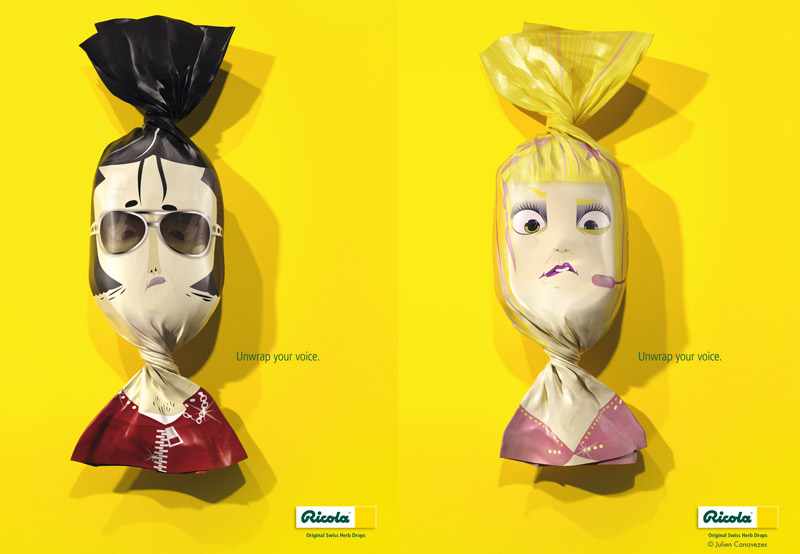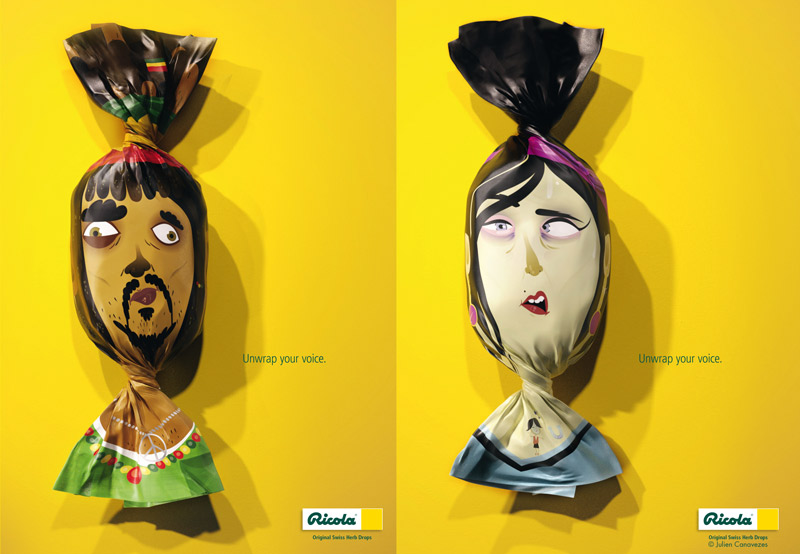 Illustrator for Ricola's packaging and print ad campaign  
On the left are the illustrations I've created for Ricola's herbal cough drops ad campaign which was much lauded and was honored at the 'Best Ad campaign' award, the 'One Show Pencil' award as well as the 'Best Advertising and illustration' award at the New York Festival. 
In addition to that, these illustrations were published in the 200 best illustrators worldwide by Luezer's Archive. On this occasion, herbal drops were distributed at music festivals.
A smart advertising medium
For this project I had to adapt to the visual medium which was the actual cough drop packaging wrapper. To achieve an interesting and appealing packaging, I chose to emphasize the character's emotional facial expression, using their faces to match the shape of the Ricola drops and the wrapper is closed around the neck, in order to demonstrate that their throat is "wrapped up" and restricted. The irritated faces invite you to unwrap the cough drops so that you can see the whole design and "unwrap" their voice ! 
Magazine publications 
In addition to the packaging, the design was adapted to a more standard medium, on posters, for maximum visual impact. This specific face illustration is the one that has been published in many magazines, however it still features all the other "face" illustrations at the bottom of it. 
This ad campaign was very successful. If you need me for your next advertising communication please feel free to reach out to me.
---
Client :
Ricola.
Advertising
Communication
Illustration