Accueil » Illustration » Animated mascot « le petit marseillais »
The "Le petit marseillais" design research phase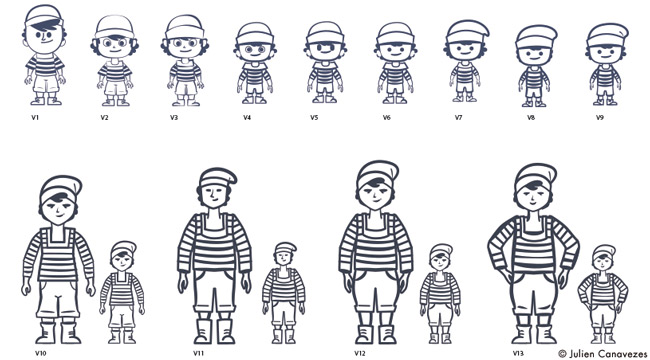 "Le petit marseillais" animated mascot Gifs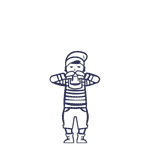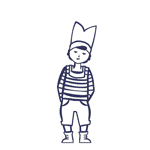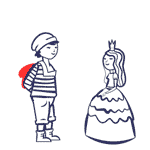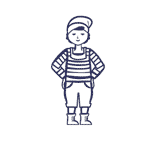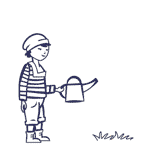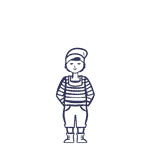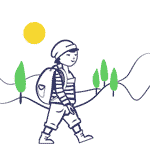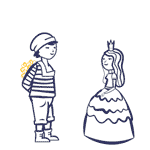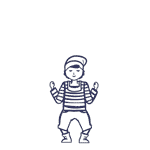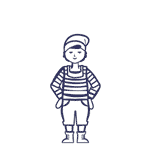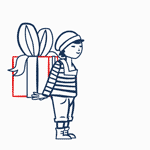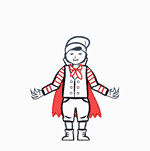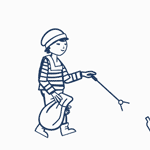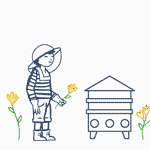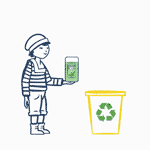 Animation of the Le petit marseillais character
The Le petit marseillais brand character needed to be brought to life and for that purpose I was commissioned to produce several different mascot designs and then to animate the one that would be chosen. An added directive was to keep the original character's spirit and the theme around it. The way I approached it was to create line drawings because I believe this technique was what best suited the brand's identity. Then there were a few rounds of adapting the designs and after some fine tuning we finally agreed on the mascot design we would use. Last step was to create the mascot variations so that I could make animated gifs out of it. 
Gifs for social networks 
In all there were about fifteen gifs to be made for the use of the community manager that would then post them on Facebook and social networks in general. Just for the record the community manager is an expert on social networks and is in charge of digital strategies: He responds to the comments, launches contests on Facebook, Twitter and Instagram. Yep, you got it : He helps keep the brand alive on social media. The community manager uses the Gifs as a tool to make his communication more dynamic and appealing. To me, a successful message is a memorable one, this is why it is essential to tap into social networks in an effective way and use brand characters to make it even more powerful. 
---
Client :
Le petit marseillais.
Communication
Illustration
Mascot