Accueil » Illustration » Project: Banette Boulangerie 12th Night Cake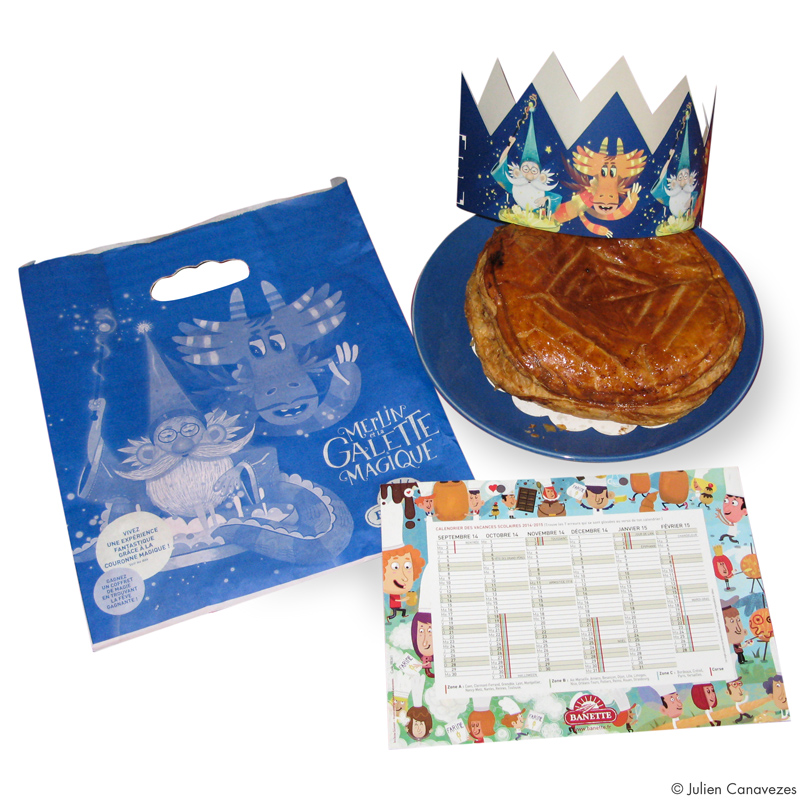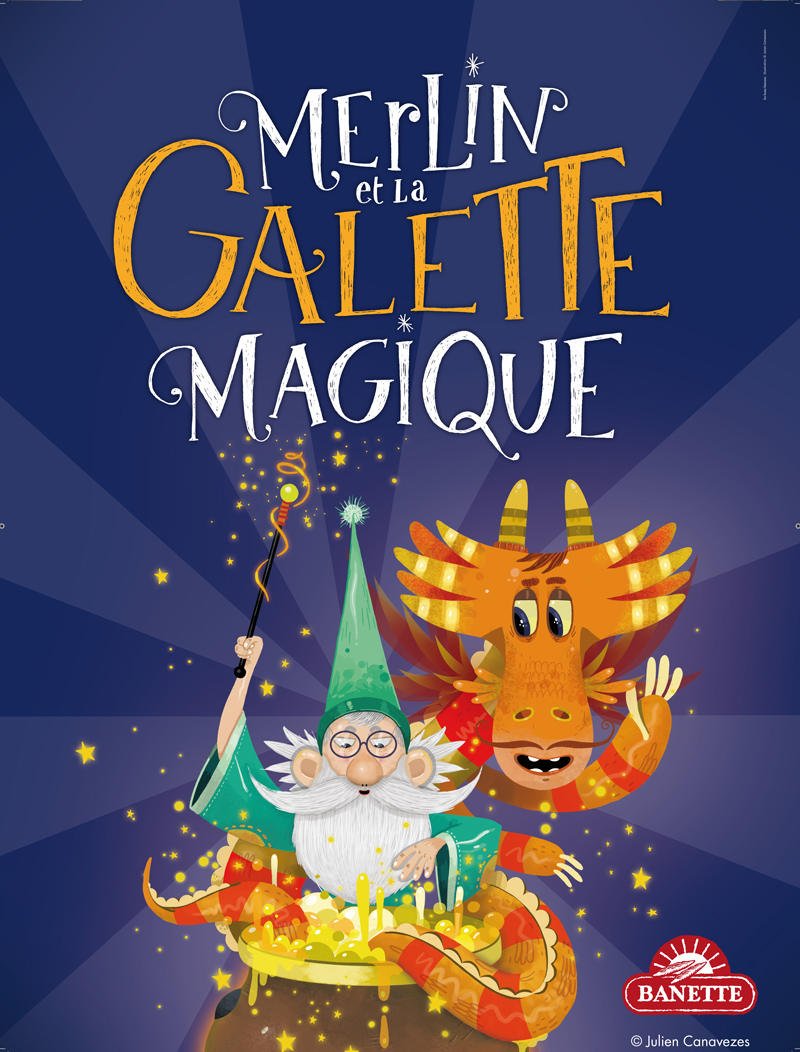 Merlin and the magic cake
You will already know that key festive periods like Christmas, New Year's Day, Easter and the Epiphany are great opportunities for brands to develop their communication strategy. This is the perfect time to build a creative and original message . Banette is a well-established franchise of baked goods and makes a point of renewing its communication and visuals around the Little Christmas each year. They called upon my experience as an artist specialised in children illustrations with strong foundations in typographic and 3D design. You might wonder why 3D would be relevant for this project. In fact when the kid puts the crown on his head, a dragon rises up from the magic cauldron. To make this happen one needs to download the Banette app and "flash" the crown so that it animates in 3D, this is a novel use of augmented reality.
Illustrations on the theme of key dates
For this mission I created the poster design that was then adapted to the cake's shopping bag and to the crown but also the calendar illustration so that it looked fun and appealing. You may have noticed both sides of it seem identical but in fact I left some slight differences so that the kids could play the spot the difference game. 
Additionally I created the character of "Merlin and the Dragon" and made an animated sheet showing them from different angles so that the 3D artist could visualise the character's size and volume. 
It was a great success as the kids loved putting on the crown and seeing the dragon rise up from their heads. As an artist specialized in childrens and corporate illustrations I can offer you my help and expertise, don't hesitate to contact me by email or by phone via the contact section. 
---
Client :
Banette.