Accueil » Advertising » Mascot variation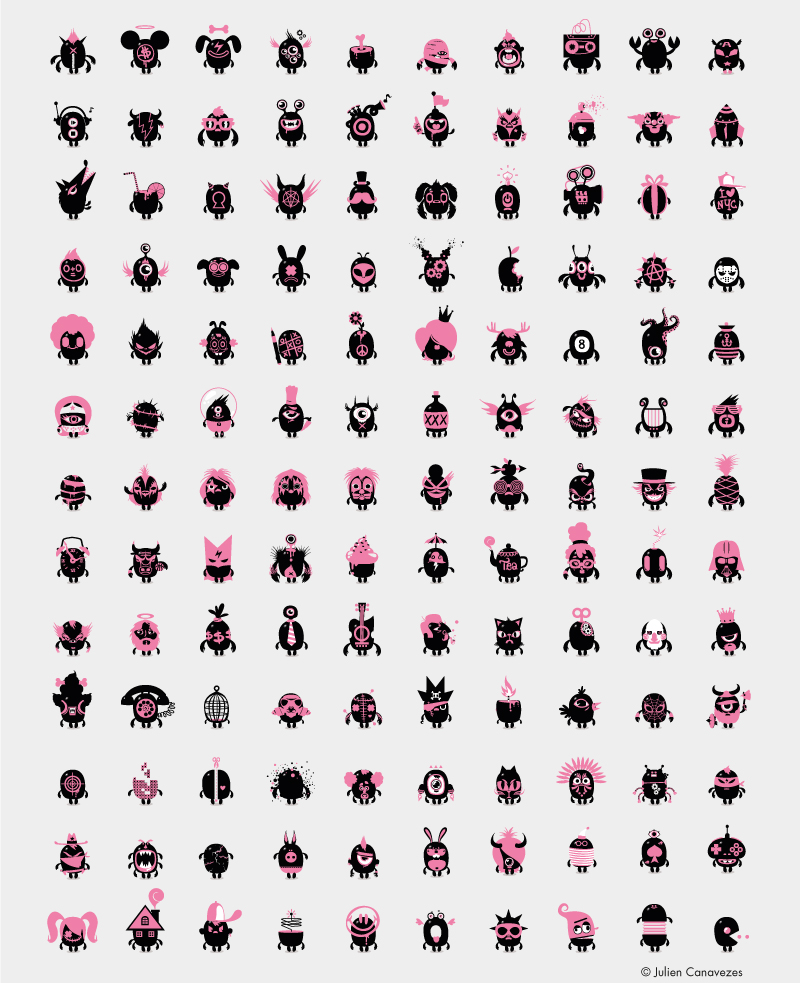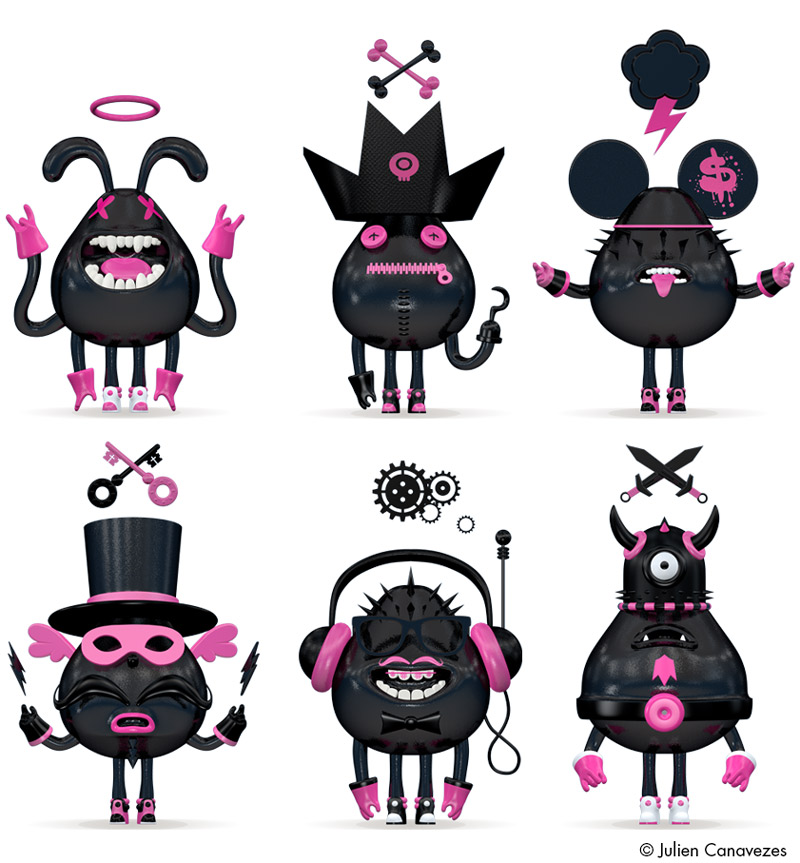 Mascot variation
Branded characters have become real marketing tools for organisations that want to deliver a strong and effective message. It takes an experienced mascot designer to create a high quality and memorable character. 
Creating different versions of your mascot will help make communication on any medium possible : printed on brochures, flyers or posters, but also broadcast on the internet, social networks and of course on your website.
You can also produce print materials and create custom t-shirts, caps, mugs, or keyrings for example. 
A unique and creative mascot
A successful message can only be achieved thanks to a creative brand character and the correct medium. On the right is a family of black and pink characters adapted to different themes such as 'music' 'geeks' 'cupcakes' and 'pirates' among others. These vector graphics I created for advertising, communication, editorial and publishing. I call upon my knowledge of Adobe Illustrator whenever I want to create creative and interesting characters. These types of 2 colour characters are easy to animate which make them good material for web communication notably. They will help make your website more appealing and recognisable.
4D cinema using 3D mascot
Even though I enjoy working on 2D illustrations I was still very curious about 3D design and needed to know more about it so I took some 4D cinema and 3D mascot design training courses. As you can see here, I was clearly inspired by my family of monsters and recreated them in 3D thanks to what I had learnt. 
 2D/3D illustration
I started off with a basic simple shape as I wasn't looking for a complex character, but rather for a character out of which I could create many variations. This is what I enjoy the most: picturing my characters in multiple evolutions, almost like a collection. I love the idea of a Mr Potato head toy that you can decorate with a variety of parts. I like swapping expressions and postures. I am passionate about the toys industry and art toys in general. I believe that beyond the character design process, it's the whole creation of a universe, of a family, that makes design projects really exciting. 
I must admit I am still working on improving my skills as a 3D designer. As a matter of fact, 3D requires experience and very specific skills like texture work (UV), rigging (the skeleton that animates your character) and sculpture too. However useful 3D may be for animation, creating a 3D model is much more complex than creating a 2D drawing, and therefore more expensive.
---
Client :
Travail personnel.
Advertising
Communication
Mascot