Communication through illustration
Are you looking for a powerful and relevant communication that stands out from what's already out there… Have you ever thought about calling upon an independent illustrator? As a matter of fact, a great message has to be original, esthetic, set the right tone and have a polished visual identity. This is why you should call upon an illustrator, as an essential asset to your advertising or communication campaign. 
Nowadays, many brands, advertising or publishing agencies call upon the skills and experience of  professional illustrators. The reasons are simple, illustration enables the effective communication of an idea whether it is a serious one or not. Using mascots is also widespread and enables companies to build a real identity around their brand. The mascot plays the role of an ambassador to your product, adding a fun and playful tone to it.
Some examples of communication
Leaflet illustration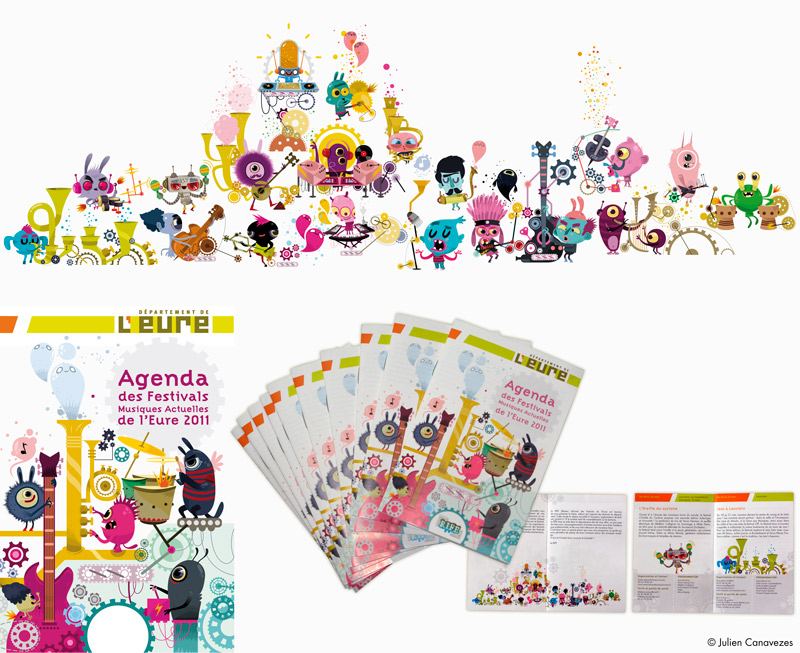 Sketch illustration on a poster type medium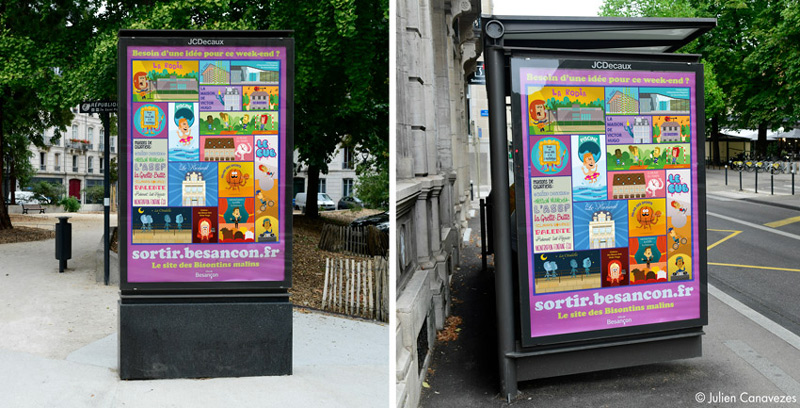 POS (Point of Sale) illustration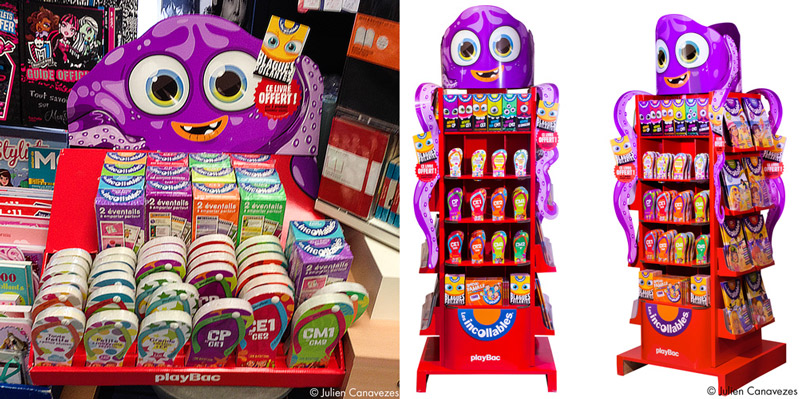 What are the important steps before contacting an illustrator ? 
• The design brief : The more specific you are the more the illustrator will understand what will suit your needs.
• Set a deadline : Don't be afraid to set a deadline for your project. Through the mission, the illustrator and his client will be often brought to do some communication back-and-forth. The steps to create a drawing go from the initial sketch to the colouring of the artwork elements. 
• The budget : Agencies generally know who they want to work with and have already secured a budget, others however have no idea how much an illustration costs. For the latter here are some elements to take into account: The more detailing your artwork has got (the number of characters, the setting) the more costly your illustration will be. The communication medium, the place and the duration of the use also plays a significant role in determining the budget you will need. That's the copyright assignment. Sometimes it is even more costly than the artwork itself. Once again it will depend on your use of it (there are no such things as illustrations with "unlimited usage rights") 
How is the project delivered ?
Very simply, by email or through a server/website host that will allow you to access the file or hand delivered depending on the distance between the illustrator and the client. In that case the file can be stored on a USB stick or an external drive.
Please feel free to reach out to me if you have any questions and take a look at my illustration portfolio.