Being a freelance illustrator and graphic designer isn't fit for everyone.
Some consider freelancing a dream career and some become quickly disillusioned. If you think being your own boss is all rainbows and unicorns, you might want to think again. So before you jump onto the freelance bandwagon you've got to ask yourself the right questions !  
In order to help you see things more clearly, here is my list of pros and cons of freelancing.
I get to choose my working hours (

reasonably of course

)

I sometimes have to work at nights or during weekends when deadlines are too short

I am in

direct contact with my clients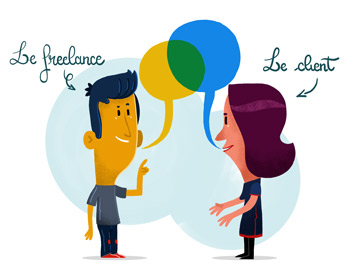 • I have to be rigorous, especially when it comes to the administrative tasks,such as accounting, treasury management, quotes, customer's dunning and sollicitation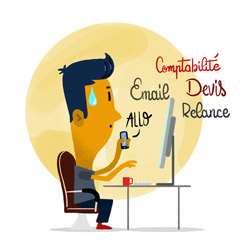 • I can work from anywhere I want : home, coworking, in the city or out in the country, in Paris, London, New York, Berlin…
• I am mindful about not being too sedentary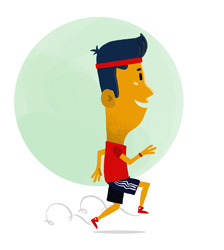 I don't have to use public transport

Working on your own

can sometimes be hard so be careful

not to cut yourself off from the world

 

Freelance work is

precarious.

 It can be nerve wracking to see your income can dry up quickly if you don't get work contracts. Sometimes getting another side job can help. 

Don't fall into the trap of procrastination : try to monitor the time you spend on the internet, facebook, twitter, video game…It will waste your precious time and drive you away from your creativity. 
In conclusion I'd say that to become a good, an excellent, no I mean…a crazy amazing illustrator and graphic designer it is ESSENTIAL that you are:
Curious

Rigorous

responsive

friendly

patient

passionate

creative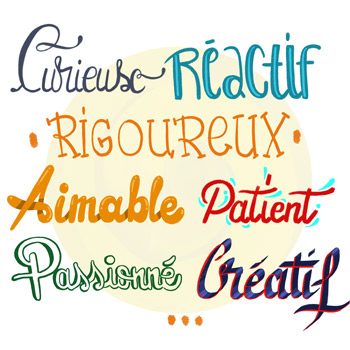 Now you know my own personal opinion that refers only to myself. Please feel free to reach out and leave a comment, or to share it on the social networks. If you want to add more pros and cons of being a freelance, please let me know in the comment section.
Julien Canavezes