Accueil » Illustration » Corporate illustrations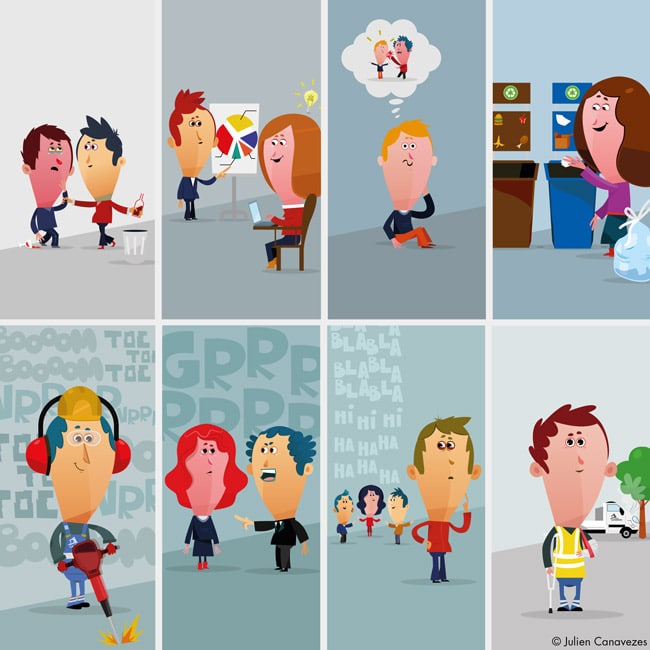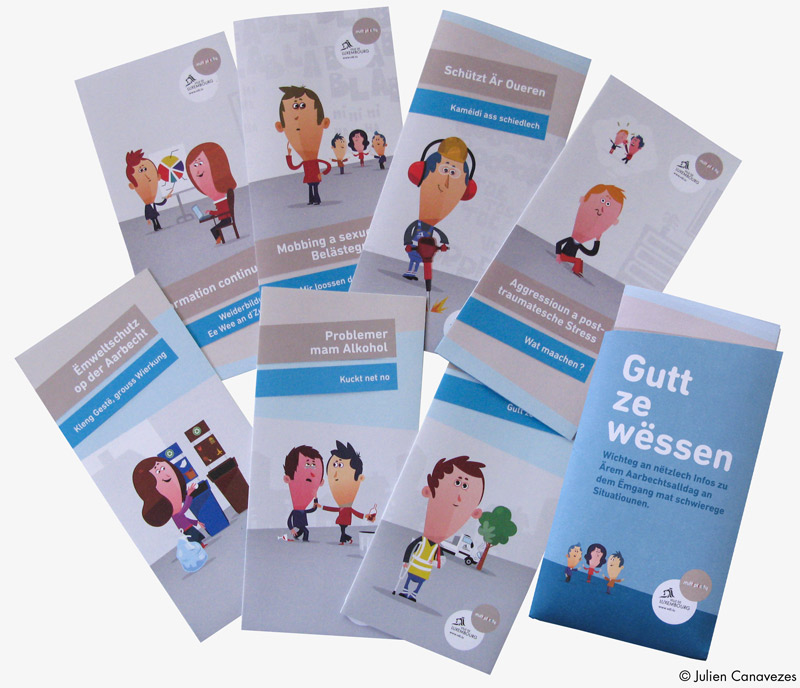 Illustrations on the theme of the work environment 
For this mission I was briefed to illustrate characters and picture them in small scenes and in various roles linked to situations that anyone can go through at work, for example: 
Bullying 

Post-traumatic stress / Aggression

Road accident

Work environment protection 

Noise protection measures

Issues around alcohol

Training
These illustrations were intended for internal use and printed in the form of leaflets, distributed in many Luxembourgian companies to promote welfare at the workplace.
Sketches
Creating sketches and exploring the characters in various other drawings is something I am very familiar with and is in fact a big part of my job. Whether you need to communicate on complex subjects or for more educational purposes I can create graphic visuals and sketches that will fit your needs. My website displays a lot of work on character sketches so don't hesitate to take a look to see my style.
When it comes to the creation process, I believe it is important to maintain a specific graphic style in order to develop it fully, then of course comes the sketching and colouring step and lastly the delivery step. 
If you're interested in sketches, please feel free to send me a brief by email or to call me so we can discuss it together.
---
Client :
La ville du Luxembourg.
Communication
Illustration