Accueil » children's illustrations » Cartoonist / comic strip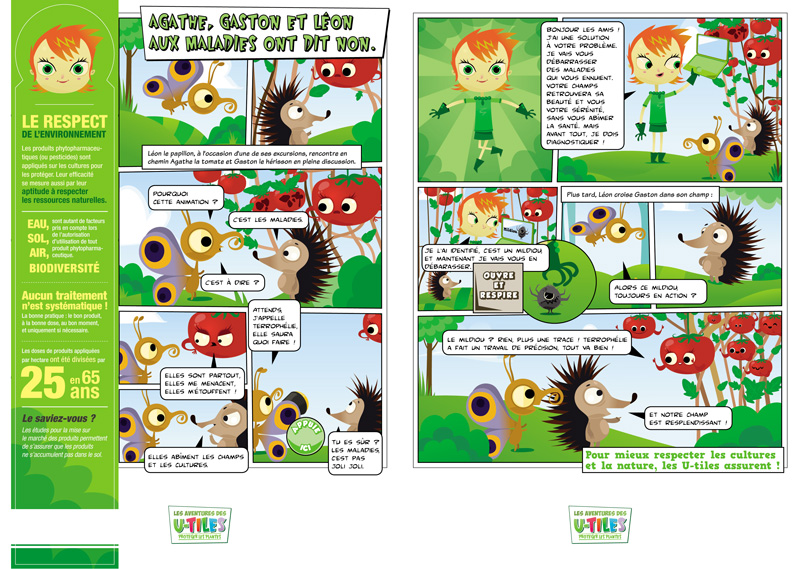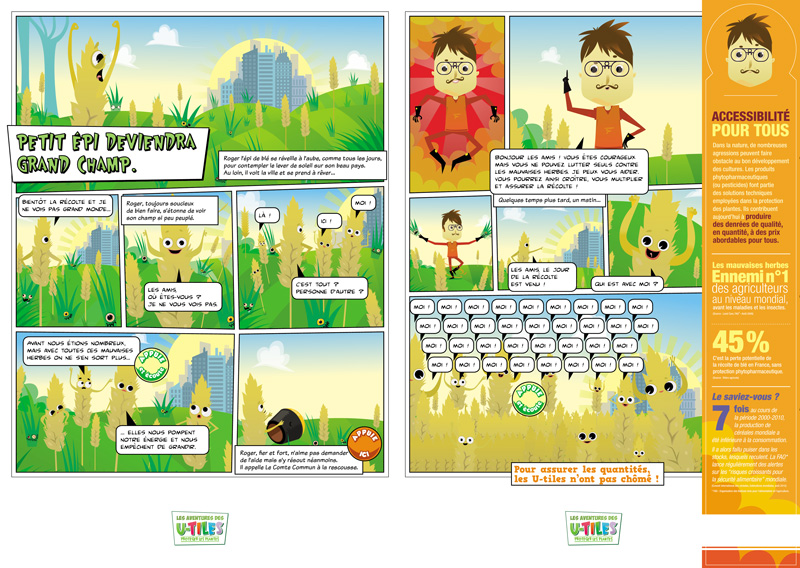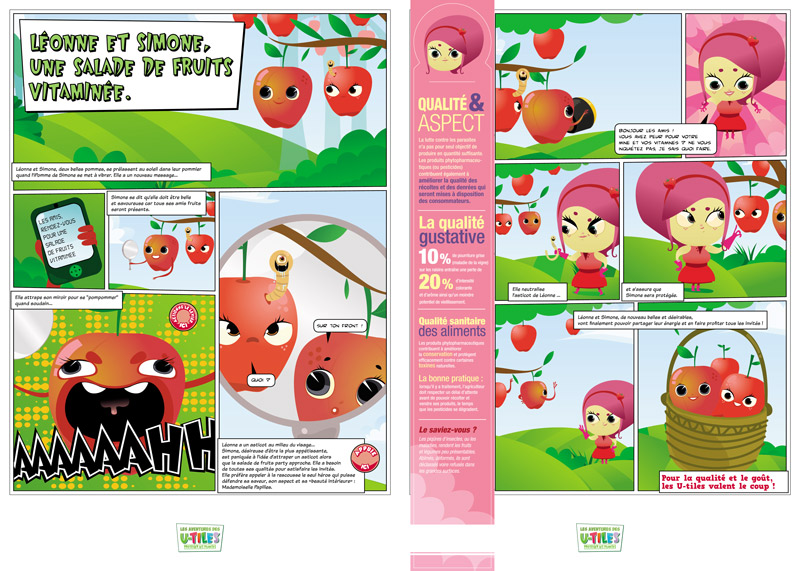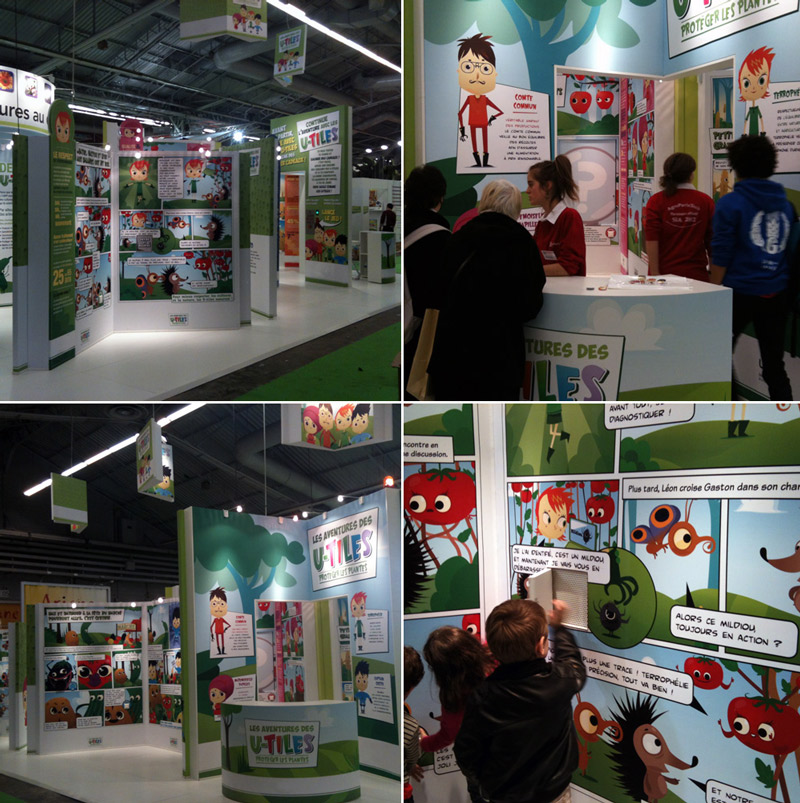 Stand decoration
Illustration of several panels in the form of a giant comic strip. Those are illustrations I made for an agricultural fair to explain in a playful way the concepts of taste and smell and show the different shapes of fruits and vegetables. Additional to that, I created illustrations of living fruits and vegetables superhero characters to decorate the stands and make them interactive. If you take a look at some of the photos taken during the event, you can get a better overview of how much work was needed. Choosing to convey the information in the form of a colorful and catchy comic strip really makes the content comprehensive and interesting to read. 
My job as an illustrator leads me to work on different concepts and formats. Vector graphics are a great way to achieve such flexibility.
High-definition illustration
The AI and EPS format can be stretched to infinity without any loss of quality. You can take a look at some similar work I have done that was directed towards children. My DTP skills on the Adobe suite software allow me to free my imagination and to make my creations worthy of the renowned events they are made for. Feel free to take a look at my illustrations book that features all of the works I have done so far. If you need stand decoration or more generally mural artworks please feel free to reach out to me. 
To bring creations to the height of recognised events and the general public. Don't hesitate to consult my book, you will see my works and creations. For these types of creations on stands, walls, wallpaper, I invite you to contact me to discuss your options.
---
Client :
Seeone.
children's illustrations
Illustration