Accueil » Illustration » Intern communication for Thales
Sketches and mascot creation research phase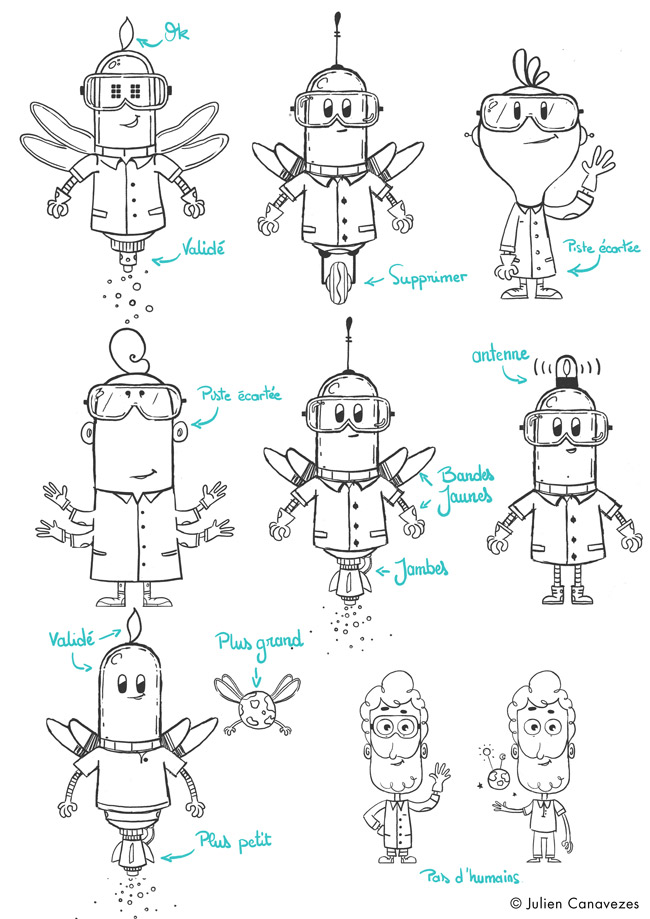 Thales mascot graphic design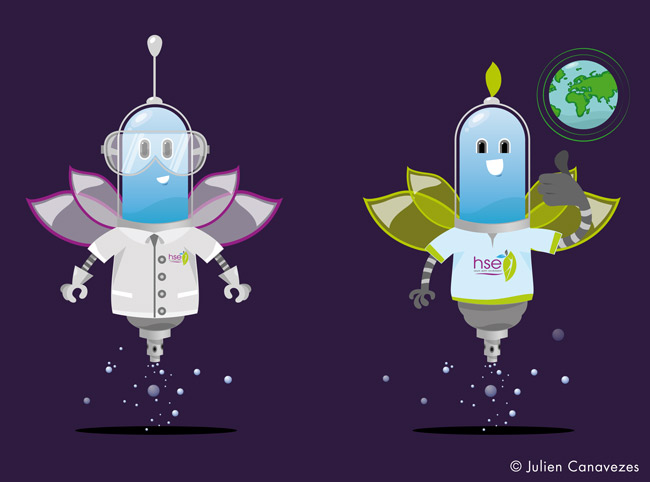 Mascot graphic design and its variations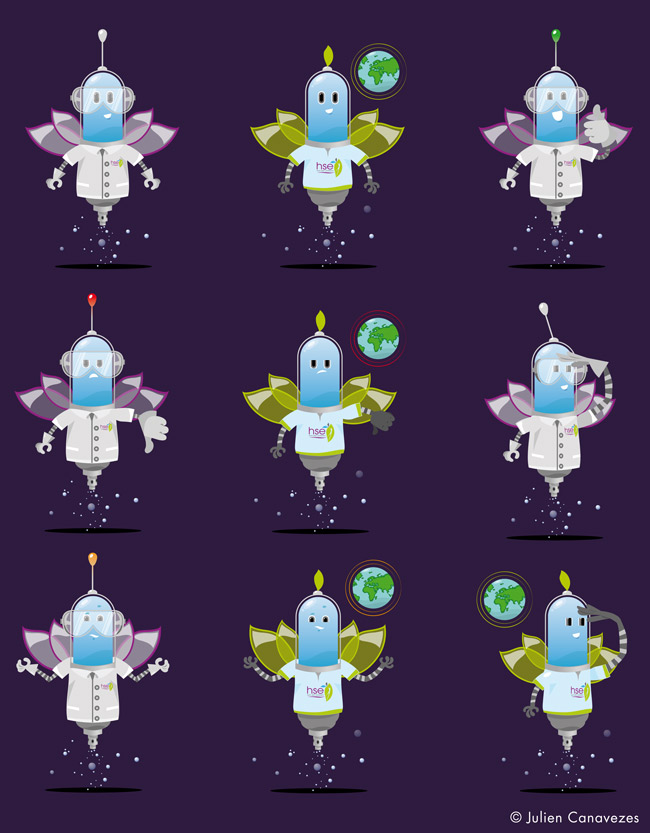 Mascot designer
The Thales group, based in Bordeaux (Mérignac) and best known for its innovative services for the aerospace, transportation, defence and security sectors, was in need of a strong and powerful communication. They called upon my experience to create a mascot character to send important internal messages. I was briefed to create not one but two distinct mascots yet with a similar style and then picture them in multiple evolutions. One would represent the scientific and research field in which the group is involved and equally the environmental field.  
Innovation and bringing the mascot to life
The challenge in this project was to create a character that would represent innovation, robotics, research and the environment while staying close to a "human" looking character. To do so I spent a lot of time exploring different options and sketching a lot, then I switched to the colouring and finalised my designs using Illustrator.
I believe this project has shown a great example of an effective and appealing communication which is original and perfectly suited to convey internal messages. I believe the visual communication only makes the message more memorable.
The mascot was created using Illustrator to be applied on any type of medium : web and print.
---
Client :
Thales à Bordeaux / Mérignac
Communication
Graphic design
Illustration
Mascot