Ipad Illustrator Procreate and many other apps.
You want to buy an IPad pro, but you have questions about its use, is it a professional or leisure tool? Is it better to work on a graphics tablet or an iPad? After a little time on the iPad, I was able to make up my mind and here is my opinion and my experience. It is quite legitimate to ask yourself the right questions: Will I be able to work and make professional renderings with my iPad? Is it powerful enough? What applications should I use? etc… Before starting, let's be clear, if you are a beginner, if your level of illustration is low or average, an IPad will not work miracles! You won't draw any better. A word of advice: before spending your money on this tool, wait until you have a solid foundation. The IPad is certainly an investment, but it has a non-negligible cost. Moreover, you will be disappointed and frustrated because your creations will inevitably be below what you thought you could achieve. For your information, I wrote an article on which software and hardware to choose when you are a graphic designer 😉
Which IPad to choose?
Are you a pro? You want professional hardware? Well, here is the IPad Pro. For my part I broke my piggy bank and sold my left kidney to acquire the IPad Pro M1 12,9 inches 256 giga. It's a beast of a device. The 11 inch is very good but a bit too small. I'm used to working on a 24-inch graphics tablet, so I didn't want to end up with something too small. The advantages of having the 12.9 inch IPad: the size, being able to make fluid gestures. The disadvantages: it weighs a lot, it's big (a bit too big for 100% mobile use). The memory is important, of course you can externalize your data, but what is more practical than having everything in your tablet. So 256 gigs is fine if you're a graphic designer and illustrator, and you download a bit. On the other hand, if you do editing, I suggest you upgrade directly to 1 TB.
What App on IPad pro?
Procreate the ultimate application for illustrators
You are a freelance illustrator, you want to do illustration with or without texture? Well, here is Procreate. Procreate is the ultimate app for illustrators. It's impossible not to use this application. To get it is very simple, you just have to go on the Apple store and type "procreate". Its price is 9,99 euros, a unique price and without subscription!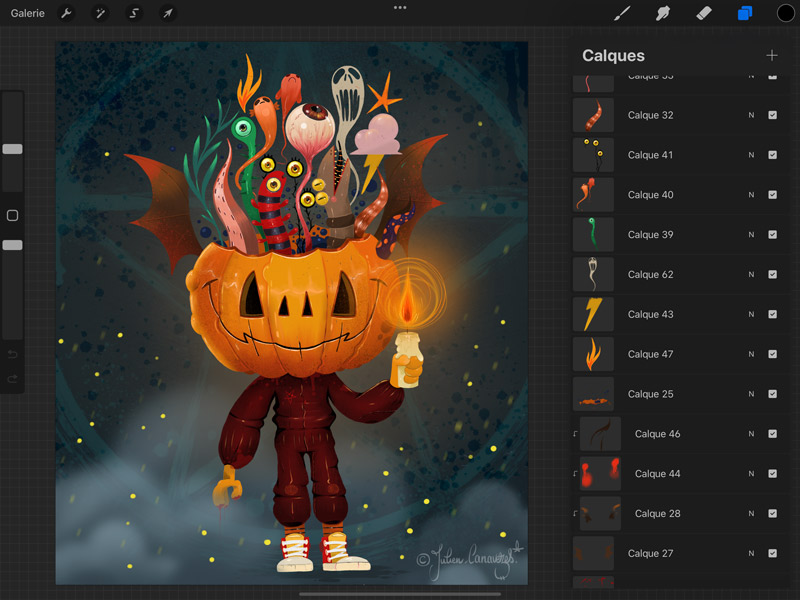 I love to draw on procreate, I even admit to having put photoshop aside for a while. This application is a real professional tool, you can find all the tools you need: layers, different types of pencils / markers / brushes, you can add text. The application is very intuitive and easy to use. There are however procreate training courses for illustrators. Moreover, if you do 3D you can now use procreate to colour your 3D sculptures. With time, I found some flaws in Procreate: the number of layers is limited, impossible to make a clipping mask to a group.
Affinity Designer for vector lovers
Still in the professional world, if you are a vector illustrator, because you find that the rendering is nicer, that the retouching is easier, Affiny Designer is the tool you need. I admit I haven't tried Illustrator yet, but after buying Affiny Designer, I didn't feel compelled to download Adobe Illustrator. It's also priced at just 21.99 euros, and frankly, you get what you pay for. The tool is very advanced and the illustrations are very professional. The drawback is that I find the application not very intuitive and sometimes a bit laborious. It's a bit of a learning curve and it takes a while to get the hang of it.
Affinity Photo for photo editing
I don't like subscriptions, so Affinity Photo is 21.99 euros and also without a subscription. I use it for photo retouching, it's a photoshop but light but still offers a lot of very interesting and useful features. It is far from a photoshop but it does the job for small things. If you have an internet connection, there is another alternative that is not an application. It is called Photopea. Photopea is a software available on the internet that aims to be an alternative to Photoshop. Having tried it, I think it is a good alternative. On the other hand, Photoshop has much more functionality. You will have understood there too it is very well for troubleshooting but it stops there.
Nomad sculpt my favourite app
I love 3D but my skills are quite limited. Well, thanks to Nomad Sculpt I can create really cool 3D mascot illustrations. I watched a lot of Nomad Sculpt 3D tutorials on youtube, I must have spent 5 or 6 hours to familiarize myself with this application and the conclusion is that the application is really very professional.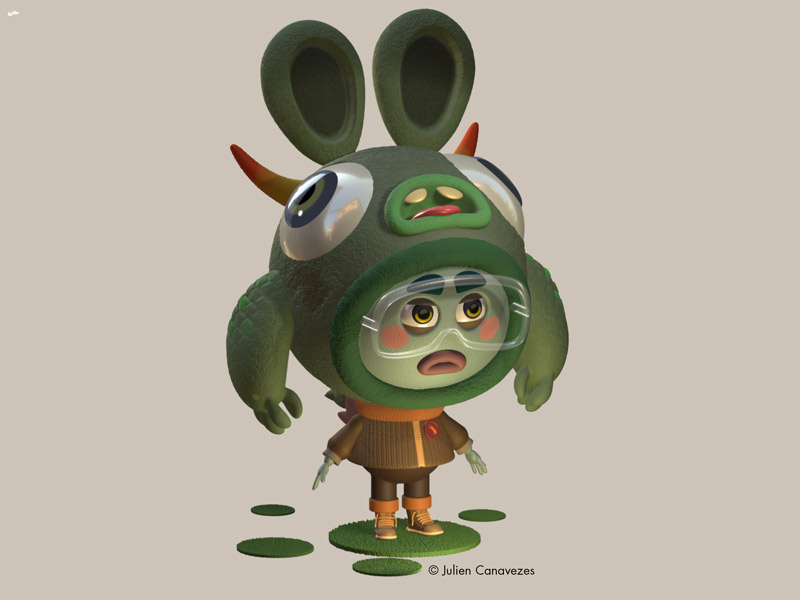 So I create my character design in Nomad Sculpt, I can colour it directly in the app or I export the mascot as an object to procreate to colour it. It's amazing that an application can achieve such a result. The only drawback is that it is very complicated, if not impossible, to create your character in different situations without using Blender or Cinema 4D. If your character is a "human" and you want to animate it, you can always try Adobe Mixamo. It's a free online tool to see your character walking, dancing etc… The price of the application is 15 euros.
IPad pro really pro?
Yes and no. It all depends on what you need to render to your client. If you do most of your illustrations with photoshop or Corel Painter, well, on IPad you now have its equivalent, Procreate. In this case, the IPad pro could be useful or even essential if you are nomad and you like to draw everywhere. Where it gets complicated is for the vector illustrator, I find that no application to date has found the right compromise for professional vector illustration. There are certainly good applications like Affinity Designer, Vectornator or even Illustrator (for adobe subscribers) but unfortunately the applications are still far from a professional result and especially their use is too tedious especially for people who are used to keyboard shortcuts. The IPad Pro is also good for photo editing but not much more and I won't talk about video editing because I don't do it. The real flaw of the IPad Pro is its "tablet" side. Wouldn't a hybrid IPad Pro be more interesting? Indeed, it is impossible to use .dmg software on IPad. It would be nice to be able to use the "real" photoshop / illustrator on the IPad rather than an application that has had too many features removed.
What is the purpose of the IPad Pro
So what do I use my IPad Pro for? I use my IPad for preparatory studies, i.e. the sketching and storyboarding phases. My IPad Pro will not replace my IMac, in fact, I need a professional tool to finalize my illustrations. Could I do without this IPad Pro. Very clearly yes. I have a 22″ Wacom tablet connected to my IMac. However, what is nice is to be able to do my illustrations on the go. I have also increased my productivity in terms of illustration, Procreate is a very intuitive application and so easy to use that it makes it my favourite application. As a bonus, here are some illustrations made with Procreate.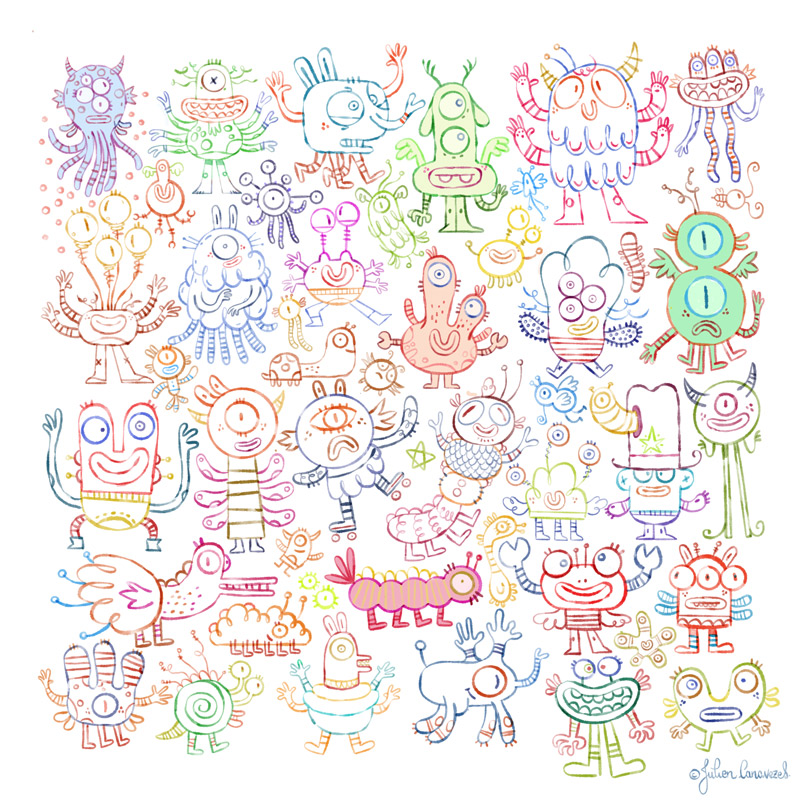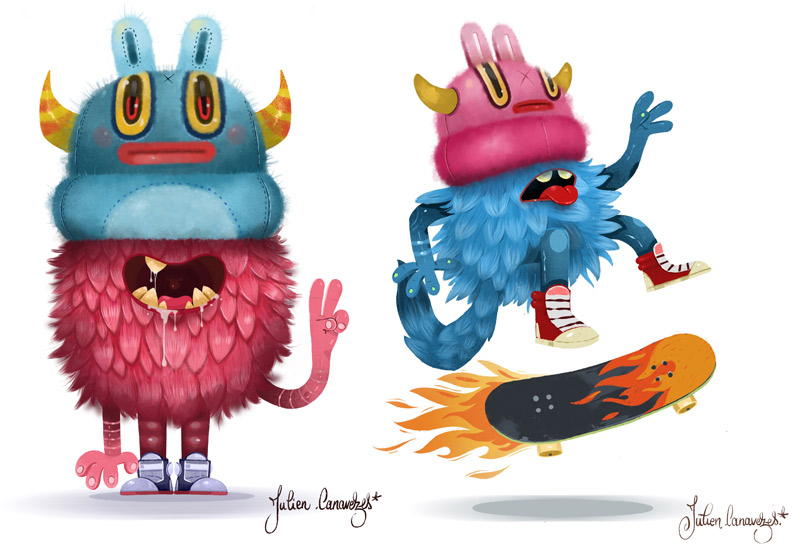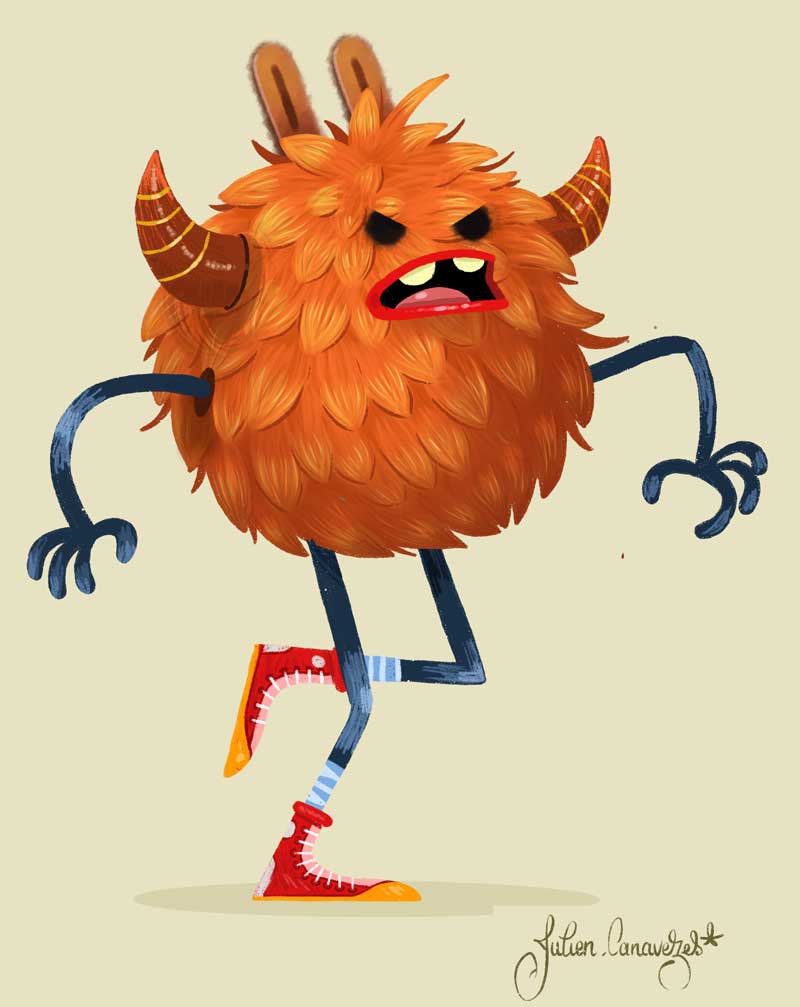 So should we buy this iPad or not? Don't hesitate to leave me a comment and tell me which software you prefer and what is the use of your Ipad 😉